Next Generation Learning Infrastructure: User-Centric, Data-Driven Performance Assassins – Welcome To The New World Of L&D
As an industry, the Learning and Development sector seems to always be undergoing transformation. From de-centralization to centralization. From classroom to digital to blends. From training to talent development. And the transformation continues.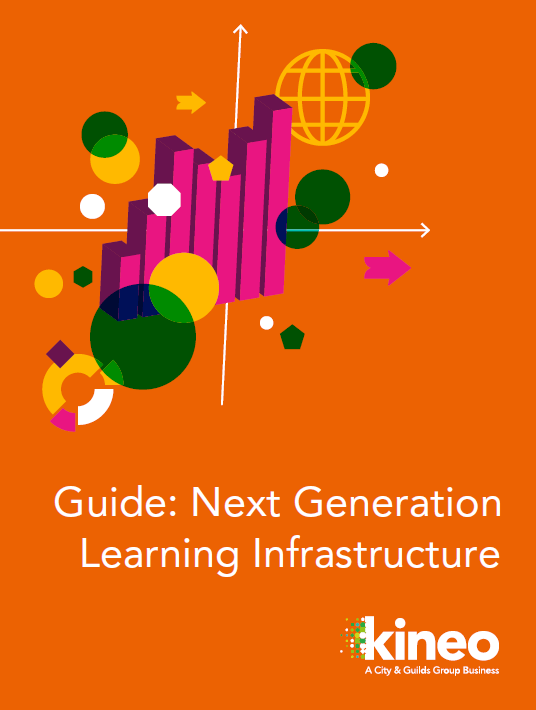 In 2017, the learning industry continues to transform from a transactional function in the business to a more integrated and critical element in achieving an organization's bottom line. The idealized end goal of this transformation, as we see it? A Learning & Development function that embraces and replicates the operational sophistication of its counterparts of sales, production, marketing, and other critical business functions.
In the free eBook Next Generation Learning Infrastructure, we'll discuss the infrastructure changes needed to both make learning more seamless and continuously improving. How? By decoupling learning activities from the LMS and ensuring they are a continuous and ongoing process by creating a closed loop of data collection, analysis, and improvement.
About The eBook
Let's have a look at the key chapters of the Next Generation Learning Infrastructure:
Inspiration From Our Peers.
Why we don't have to look any further than to our peers in marketing to understand the transformation L&D is experiencing.
Learning Is Everywhere And It's OK.
The significant factors that determine how we deliver learning experiences.
A New Infrastructure.
Whereas today's infrastructure tends to focus on controlling access to learning and gathering rudimentary data about the completion of assessments, modern L&D is moving to create a more robust infrastructure that accomplishes key goals.
Real-Time Feedback & Analytics.
Why designing a learning program still needs to start with defining the overall business goals.
Getting It All In One Place.
Most software systems have the ability to easily connect to other systems and share valuable data. The market demand for data and integration has introduced a new set of systems and vocabulary to the industry. Here, we provide a glossary of these systems and terms.
It's About People, Too.
As you think about expanding your technology infrastructure to support this new view of L&D, you will also likely need to rethink your team makeup. Can you expand the skills and competencies of current roles on your team? Should you be exploring the need for new roles or services?
Taking It Forward.
As we consider redefining the L&D organization to meet the needs of the modern learner, we should be thinking holistically about the experiences we're designing and the outcomes we're after.
If you find it hard to keep up with the continuous transformation of Learning and Development, and if you're worried that courses don't have the desired function and impact towards the Next Gen learning infrastructure, download the free eBook Next Generation Learning Infrastructure.
Related Articles: