How To Onboard New Hires Even From Afar
The rise in remote work means more companies are adopting completely remote hiring and onboarding processes. No matter where your employees are located, a good onboarding experience is key to helping them thrive in your organization.
A strong introduction helps them hit the ground running. It also creates a positive work experience from day one, which means increased productivity and better employee retention.
Remote onboarding can be just as effective as an in-person experience. But to make it successful, you need to do more than just transfer your existing process online. You need to reconsider and redesign your onboarding process to address the challenges remote employees could face.
If you're wondering where to start, we've got you covered. In this article, we'll look at some of the challenges of remote employee onboarding. We'll also share tips for creating a successful remote onboarding program.
How Remote Onboarding Is Different
A good onboarding process should achieve two objectives:
Get employees up to speed quickly so they can start contributing in their roles as soon as possible.
Build the foundations for a satisfying employee experience and long-term success.
To reach those goals, your process should be informative enough to help employees transition into their new roles. It should also create a personal welcome and help new hires feel supported and comfortable with your company culture.
This isn't always easy when you can't meet with new hires in person. You may already use online tools to onboard new hires. But the standard experience won't translate directly for employees in a different location. Here's why.
The Challenges Of Remote Onboarding
Starting a new job after what was likely an entirely remote interviewing and hiring process can leave employees feeling isolated. An onboarding experience without some human interaction can also leave off-site employees unsure of where to find information and the help they need to get started.
Putting your training and documents online and handling everything through email makes the process efficient and easy to manage. But it doesn't necessarily address these challenges.
The Solutions
Since there won't be anyone around to provide immediate answers and support, you need to anticipate a new hire's needs and build them into your onboarding program where possible.
Think about what they'll need to get started and what will help them quickly understand their jobs. Then provide all the information and resources required.
You also need to design your process to deliver a personal experience to help people feel welcome and at ease with your company culture. Let's look at some ways you can tackle both of these solutions.
6 Tips To Make Your Remote Onboarding A Success
Your onboarding process is a chance to address some of the common concerns remote employees face. Here are six things to think about as you design your remote onboarding to set people up for success and help them feel at home, even if they never set foot in your office.
1. Provide A Clear Plan Up Front
Reduce confusion and help people feel at ease by creating and communicating a clear onboarding checklist. Send out an itinerary that communicates every part of the onboarding process, from meetings to training to required paperwork.
Upload the necessary guides and policies, and include links to scheduled meetings and online training in each step of the process.
Having all the information at their fingertips helps new hires know what to expect and assures them you're invested in their success.
2. Prepare Tech And Ship It In Advance
Make sure people have all the tools they need before their first day so they can dive in right away. Ship computers, phones, and any other equipment they'll need so it arrives before onboarding begins.
Make logging in easy by downloading and installing software on their devices before you ship them. If possible, set up and authenticate any accounts they'll need access to in advance.
Finally, provide them with resources to get started quickly. Create brief training videos or schedule a video call to walk them through setting up their devices and logging in.
3. Find Ways To Build Connections With The Team
Avoid feelings of isolation from the start by providing new hires time with those they'll be working with. Don't limit their interactions to HR. Get them involved with their leaders and teammates right away. For instance:
Give them a personalized welcome
Have their manager send them a welcome message or phone call. This kind of individual attention lets employees know they're seen and valued. It will also help them feel more comfortable reaching out to leadership as needed.
Introduce them to the team
Set up a video conference with the whole team early on so the employee meets everyone "face to face." This will help them get a sense of the team dynamic. You could also have team members sign up for one-on-one "coffee breaks" with your new hire to introduce themselves and answer questions. Being able to put faces and personalities to the people they interact with on a daily basis will make it easier for them to work together.
Assign someone from the team to meet with the new hire regularly (daily or every other day) during the first week or two on the job. This gives them someone to turn to for advice and help other than management. It also creates a bond within the team early on.
4. Make Training Seamless And Engaging
Onboarding training can be taxing when you're sitting alone staring at a screen for hours at a time. Make training engaging and interactive to keep it from becoming exhausting. Use best practices to keep learners' attention and help them connect with the content and the company. These include:
Using an LMS for onboarding makes it easy to automate training rollout. It also helps you and your employees keep track of their progress and ensures they get a consistently effective training experience.
Building in a variety of media
People learn in different ways, so change up your mediums to keep things interesting. For example, replace big blocks of text with high-quality videos and graphics.
Including interactive elements
Get people to engage directly with their training. Break up learning with things like multiple-choice quizzes and polls that require a thoughtful response.
Facilitate social interaction by occasionally including a discussion or group exercise. If you onboard a group of people at the same time, use breakout rooms to give them the chance to get to know each other.
5. Set Up Clear Lines Of Communication
Give employees a way to reach out if they have any questions or concerns during onboarding or throughout their first weeks on the job.
This can include formal communication like regularly scheduled one-on-one meetings with leaders. You should also provide direct numbers and email addresses for IT or HR help (make sure there's someone always available to respond to these requests quickly).
You can also set up informal channels to keep people connected with the company more regularly. For instance, set up Slack or social media groups where they can check in with their team members for help or explanations about their work.
6. Ask For Feedback
Continually strive to improve your onboarding process by asking for feedback from those going through it. Survey new hires about their experience, including what was helpful, what resources they wished they'd had, and what information they still needed afterward.
Ask sincerely. Then act on the feedback you receive to create a process that ensures new hires are enthusiastic and productive from the very start.
Make Remote Onboarding A Personal And Consistent Experience
Onboarding is an employee's first experience with your company, and you want it to be positive. Make it personal by including team members and anticipating any obstacles a new hire may face.
Then make it consistent by automating steps where possible (like signing paperwork and registering for training) to keep the process moving forward.
When you do what you can to focus on the individual and their needs, you'll deliver a smooth and consistent experience no matter where employees are.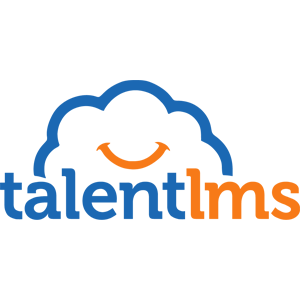 TalentLMS
Easy to learn, easy to use, and easy to like, TalentLMS is designed to get a "yes" from everyone, including C-level execs, budget heads, and busy employees. Now, instead of checking out, your whole organization leans into training.