How To Find The Right Online Training Software Vendor For Your Needs
While technology is probably the best thing that has happened since sliced bread, it still has its disadvantages. The process of finding a reliable online training software vendor can be time-consuming and complicated. There's plenty of competition out there, which can lead to decision paralysis. So what makes one company better than all the others? And are they going to be able to stand behind their product when push comes to shove? Here are 7 qualities of a great online training software vendor.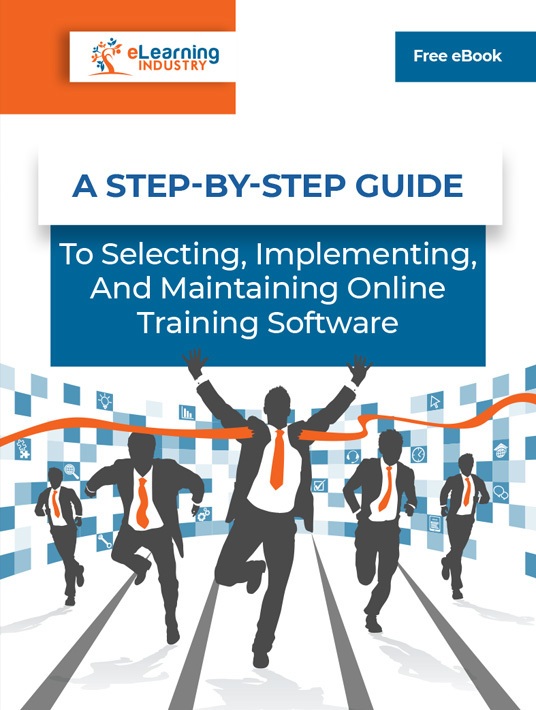 eBook Release
A Step-By-Step Guide To Selecting, Implementing, And Maintaining Online Training Software
Discover effective ways to promote corporate L&D with online training software.
1. Industry Experience
An old broom knows the corners, they say. An online training software vendor who has been in the industry for a long time knows exactly what to do because they have done it countless times. One thing about experienced people is that they will not be looking to learn from their mistakes while working with your organization. They already made their fair share of mistakes and used them to continually improve their product. Now, they are all about giving you the perfect online training software. Besides, they have probably coded similar online training software for one of their other satisfied clients.
2. Online Training Software Accessibility
No one wants an app on their phone that will cause it to keep hanging. If you want people to download and love using the new online training software, you need a platform that is easily accessible. You also need to ensure that both your PC users and your mobile users have the same experience during their training. Regardless of the phone they have, once they connect to the internet, they should be able to login to the online training course and brush up on their skills.
3. Product Functionality
It is frustrating and extremely costly to download software that looks amazing and has been forcefully marketed only to realize it is useless and will possibly never help you with anything. It may have an absolutely stunning User Interface. But that's useless if it simply does not work. Ensure that the online training software vendor you have chosen knows how to make systems that combine form and function. Ask to see their portfolio or samples of past eLearning projects that were developed using the online training software.
4. Customer Reviews
Check for reviews about the services the online training software vendor has provided to other customers. Remember, if the reviews look too good to be true, they probably are. No company can satisfy all their clients. One or two will likely have complaints, especially if the online training software vendor has been around for quite some time. However, if none of the customers are satisfied, this may be indicative of even bigger issues. Ask your top contenders for references. Call those companies and find out what type of experience they had working with the online training software vendor. You can also see if their site has testimonials, then follow up with clients who've shared their opinions. For example, reach out to satisfied clients via social media to determine why they gave the online training software vendor such a glowing review.
5. Support Services
Once the online training software has been built, what next? You need an online training software vendor who will not leave you in the lurch, especially if you're new to the world of online training software. It's not fair for you to have to pay another software expert to fine-tune the online training software or fix any bugs that will come up once you have the platform up and running. Particularly when the online training software vendor has promised a product that is user-friendly and intuitive right out of the box. The company you choose should assure you that they will be around to fix any issues you have. In some cases, this may require an additional support service fee.
6. Coding Know-How
Software coding uses a lot of technical terms and a countless number of abbreviations. While you may be familiar with a few, the online software vendor should take care of the behind-the-scenes program. Furthermore, they should be able to explain the inner workings in a way that's easy to understand even for those who aren't familiar with the programming language. They should be willing and able to use terminology that both you and your clients will understand. No one wants to use online training software that will make them feel inadequate because they don't grasp technical jargon.
7. Schedule A Meeting
Set up a meeting with the online training software vendor to share your concerns and ask any pressing questions. This also gives you the chance to meet your point of contact and assess their level of expertise. How well do they really know their product? Are they able to articulate the features and benefits as they relate to your organization? Or do they just use the meeting as an extended sales pitch instead of addressing your specific online training objectives? If a face-to-face meeting is out of the question, use video conferencing tools to achieve the same results.
8. Take Advantage Of Free Trials
You've already whittled your list down to a few top choices. Now it's time to sign up for free trials and demos. As they say, the proof is in the pudding. Demos give you the opportunity to test out the platform for yourself and experience the vendor's service offerings. For example, how quickly they respond to a support ticket or how they handle a glitch that you encounter in the online training software.
Ultimately, you and your online training software vendor should be able to form a fruitful business partnership. It's not simply a matter of providing you with an amazing eLearning platform, but standing behind their product and offering ongoing support when the need arises. Use these 8 tips to find the best online training software vendor for your organization and avoid buyer's regret.
Download our eBooks A Step-By-Step Guide To Selecting, Implementing, And Maintaining Online Training Software for tips on how to select, implement, and maintain your online training software. We'll explore the common mistakes you should avoid and how to create a realistic budget for your new platform.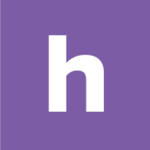 Homebase
Make work easier. Running a small business has never been harder. Homebase helps with free tools to track time and manage your team.