Why It Is Profitable To Opt For An eLearning Outsourcing Partner
There are numerous benefits to handling online training in-house. You retain total creative control and have better oversight of spending. However, there's something to be said for eLearning outsourcing. Many organizations now rely on external expertise to stretch their budget and boost employee engagement. But is it a good fit for your company? Or should you entrust every task to your L&D staff, even if they're already juggling other job duties? To make the decision a bit easier, I've compiled a list of 6 reasons why you should consider hiring eLearning content providers instead of developing in-house online training content.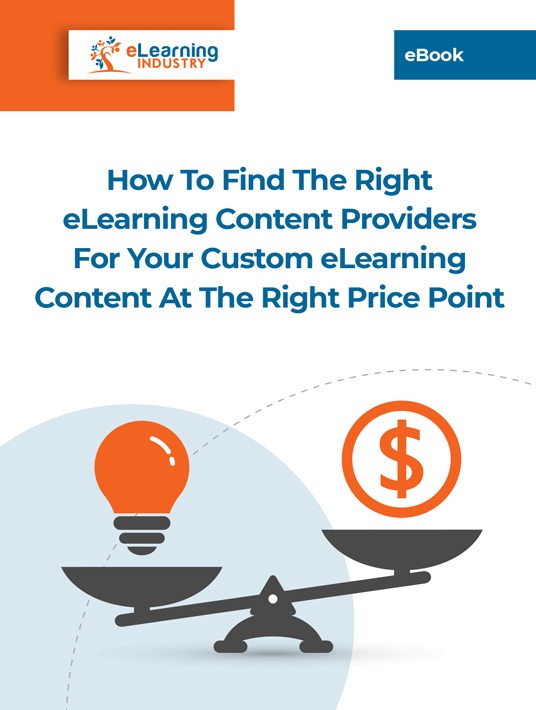 eBook Release
How To Find The Right eLearning Providers For Your Custom eLearning Content At The Right Price Point
Discover all you need to know about custom eLearning content.
1. Lessen The Burden On Your L&D Team
Your L&D team probably has a long list of tasks and job duties they need to wrap up. As well as ongoing corporate eLearning projects that occupy most of their time. Hiring eLearning content providers eases their burden and allows them to focus on other work responsibilities instead of trying to stretch themselves too thin with custom eLearning content development. This means that you retain more of your top talent. For example, experienced admins or eLearning content creators who already feel the pressure of a heavy workload. However, you should still give them the chance to provide input and collaborate with the eLearning vendor, if they so choose. You don't want them to feel left out or underappreciated during the eLearning outsourcing process.
2. Improve Online Training Resource Allocation
A custom eLearning content provider can evaluate all the assets you have from an "upcycling" point of view. They know what it takes to create a winning online training course. All the elements you need to improve employee engagement and knowledge retention. Thus, hiring eLearning content providers can help you stretch online training resources and reuse online training content you have on-hand. They're also able to fine-tune your current modules and JIT activities to make them even more effective. For instance, a simulation or serious game that is outdated or no longer supports your online training objectives. In other words, online training resources that put a strain on your budget instead of contributing to employee development.
3. Benefit From A Third-Party's Perspective
There may be gaps in your online training strategy that are hidden in plain sight. Or skill, knowledge, and performance gaps that employees are completely unaware of. Hiring an eLearning content provider gives you the outsider's advantage. They can analyze your online training program and employee performance from a third-party perspective. These companies aren't as emotionally invested in your online training program because they weren't there from the beginning. As they say, there's no stake in the game. Thus, eLearning vendors have the unique ability to identify areas for improvement and find the best course of action. Look for eLearning companies who specialize in Training Needs Analysis and custom eLearning content development to get the best value for money.
4. Reduce eLearning Authoring Tool Costs
eLearning content development companies typically have their own eLearning authoring tools and assets, although they may ask for reusable online training resources to incorporate into the eLearning design. This saves you the time and expense of purchasing eLearning software for in-house custom eLearning content development. That said, you may still need a new LMS to deploy and track online training. Ask the eLearning vendor for recommendations as they'll be able to suggest platforms that are compatible with their eLearning authoring tools. For instance, you won't have to reformat online training content before launch. Make certain that additional eLearning authoring tool costs are mapped out in the contract. Do they require different eLearning software to develop your interactive online training resources? Which eLearning authoring tools do they provide, and which do you have to buy on your own?
5. Expedite The eLearning Content Development Timeline
Developing in-house online training content involves multiple tasks. From conducting a TNA to gathering eLearning feedback after you deploy the online training course. And each stage of the corporate eLearning project takes time, payroll hours, and problem-solving. You never know what new challenges each step will bring. For this reason, many organizations hire custom eLearning content developers to expedite delivery. These experts know how to handle common obstacles and have already perfect their approach. This is what they do for a living. So, they've streamlined their work practices and are at the top of their collaboration game. That said, you do need to vet the eLearning vendors to ensure their workflow is on point. Ask about the timeline, which steps are involved, and if they have a backup plan. What happens if a member of their team leaves or they encounter an eLearning software issue?
6. Identify Emerging Gaps
That third-party perspective also comes in handy regarding emerging gaps. Areas for improvement that are still on the horizon but can negatively impact your online training program in the near future. eLearning companies can evaluate your holistic online training plan to look for holes. They've worked with other organizations in your niche and bring those experiences with them. For instance, they know that new compliance regulations or company policies may cause problems for your customer service team. As well as how to address these issues with personalized support tools. Finally, eLearning vendors understand how to facilitate real-world applications and create an emotional connection. Their tried-and-tested methods can help you implement a successful eLearning course instead of enduring the same trial and error process yourself.
Developing eLearning content in-house can be resource-draining and time-consuming for staffers. However, hiring eLearning content providers also has its own set of challenges you must overcome. Such as relinquishing control and broken communication between your team and the vendor's team. Fortunately, you can avoid most of these obstacles with a clear contract and working guidelines. For example, you meet every month to discuss progress and offer eLearning feedback suggestions to prevent last-minute edits.
Custom eLearning content development can be fraught with obstacles if you don't get everything written and clarify your concerns. Download the eBook How To Find The Right eLearning Providers For Your Custom eLearning Content At The Right Price Point to discover all you need to know about custom eLearning content.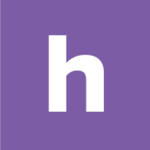 Homebase
Make work easier. Running a small business has never been harder. Homebase helps with free tools to track time and manage your team.