Review Of Lectora Express
Lectora Express was previously in the beta-testing phase, and users raved about its ease of setup and ability to track both formal and informal content, so I was intrigued to see how quickly I could get started with this new LMS. It was a breeze! I followed these 4 steps, and I was finished.
 How to begin with Lectora Express in 4 Easy Steps
Log in. I was given a username and password and a link to my trial account.
Customize. The easy-to-use System Settings tab allowed me to configure options like logo and colors for quick branding.
Add users. It only took minutes for me to add publishers who can upload content into the system and designate viewers with access to view content.
Add content. With the click of a button I was adding content! You can also let publishers add content and then assign or recommend it to viewers.
Pros and Cons of Lectora Express - The Easy LMS
4 Pros of Lectora Express – The Easy LMS
The fast setup is definitely a pro for this LMS. For busy managers, this is great.
In addition, I really liked the flexibility of being able to share graded AICC/SCORM e-Learning content with Lectora Express, as well as more informal learning resources like videos and web-based content. You can also choose to distribute content privately or publicly. This is great for knowledge sharing across organizations of all sizes.
An interesting feature to note is the way you can track both content ratings and views. This allows you to see what content is the most popular or effective and to identify strengths, weaknesses and training opportunities.
And of course, you have to talk about the cost. Lectora Express is available at 5 different pricing levels to fit your needs. You can pay for as much—or as little—as you need. It's an extremely affordable, pay-as-you-go pricing structure.
2 Cons of Lectora Express – The Easy LMS
With all new products come a few cons. The current version of Lectora Express only supports English; I would love to see them expand that to support more languages and make this a more global tool.
While Lectora Express offers some great reporting tools within the online interface, right now you can only export the completed reports via email. It would be nice if you could export them to Excel. My sources tell me that feature is being worked on for a later release, though.
Overall, I think this is a great product with a lot of potential and the flexibility to serve many different types and sizes of organizations. I look forward to seeing how people implement it and what updates come with future releases.
For more information about Lectora Express you can visit Lectora Express – The Easy LMS or watch the free webinar "Introducing Lectora Express - The Easy LMS". Last but not least, I highly encourage you to try Lectora Express for yourself with a free 30-day trial. I would very much appreciate if you let me know your thoughts!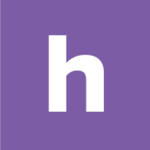 Homebase
Make work easier. Running a small business has never been harder. Homebase helps with free tools to track time and manage your team.