Learning And Development Strategies For The World Of Hybrid Working
Globally, the workplace has shifted to a hybrid paradigm in which remote teams continue to exist. A hybrid workforce indicates a blend of in-office and remote employees, some of whom may even rotationally work in the office and remotely. This hybrid approach suggests that team members are spread geographically, possibly across different time zones. This brings up a slew of issues, many of which may be addressed with a well-thought-out hybrid workplace learning strategy and roadmap. Many organizations have realized the potential of a hybrid workforce to boost productivity, retain and attract top talent, and improve workflows. A hybrid workforce can compete well in the market, and flexibility has also become one of the most sought-after employer qualities by top talent. Employees are looking for businesses that are ready to adopt the hybrid workplace model, which makes it critical for hiring and retaining competent personnel.
The Hybrid Work Model Is Optimal
An overwhelming majority of more than 9000 workers included in an Accenture survey on "The Future of Work" said they felt that a hybrid work model would be optimal going forward. Many organizations are still struggling to adapt workplace learning tactics and mindsets due to cultural differences within the workforce. Delivering Learning and Development (L&D) to a hybrid workforce is a challenge that is faced by L&D teams today. Training professionals must modify their methods in order to assist employees in developing the skills and mindset required to successfully navigate the new hybrid work environment. Live virtual eLearning sessions allow workplaces to deliver training in a way that is flexible for varying schedules and deliver the same level and quality of training across an entire organization regardless of employee location.
Leadership development is in high demand. Leaders must be able to adapt to highly variable work environments to keep up with the times. For leaders and organizations, agility and flexibility are critical competencies. Online training tends to have low learner engagement and low implementation of learned concepts. To overcome this, companies use the help of eLearning partners who are well-equipped with the knowledge and understanding necessary for creating contextual, high-quality virtual training, something that can be explored with an on-site group as well, enabling a hybrid workforce to feel more engaged and connected with their fellow employees and with the content itself. When you have people working across locations and occasionally time zones, asynchronous (or self-paced) training is an effective option. It allows people to complete their training at their own pace, anytime and whenever it is convenient for them.
The Evolution Of eLearning
In a hybrid work environment, microlearning is picking up too. It's like a quick bite of information that can be had anywhere as needed. This is shaping up to be a successful strategy for learning on the go. Microlearning has efficiently kept learners engaged and covered with the right information, available anytime and anywhere. If on-site learners miss something, these online eLearning resources, whether micro or full, are always available and accessible to learners and they can keep up with everyone. Companies are finding it important to level up their online game. They are investing massively in L&D and partnering with eLearning organizations to keep their workforce updated with the latest and greatest skills as they move forward in their careers. The eLearning industry is evolving rapidly in these changing times. True to life, scenario-based, and use case learning is in demand, and companies want to make use of the best available solutions like gamification, game-based learning, scenario-based learning, etc.
Work Will Never Be The Same
A recent article by Webex has put it rightly: "Work will never be the same." 57% of employees expect to be in the office ten days or less each month. 98% believe future meetings will include remote participants.
The most effective and well-received Learning and Development content is always relevant and contextual to people. It just clicks. In this world of hybrid working, your Learning and Development strategy must hit the mark like never before. To address all these new challenges, you need an innovative L&D program, one that considers employees' current requirements and equips them with useful skills and information that can make them ready for the future. The same old won't do in this age of digital transformation and innovation.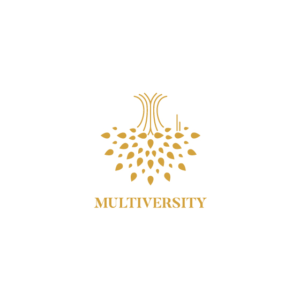 Multiversity Pvt. Ltd
Multiversity works with organizations across the globe as a preferred eLearning development partner for their training needs.
Originally published at www.multiversity.co.in.