SCORM And SharePoint: What They Are And How They Relate
As far as technology goes, there are just some questions that keep getting asked over and over in the learning world. One of the big ones is whether or not SCORM content works within SharePoint and if you can publish SCORM content in SharePoint. In the following article, we will break it down in easy terms so that you'll know exactly what SharePoint can and cannot do when it comes to SCORM content as well as a simple solution for training in SharePoint.
Let's start with the basics.
What Exactly Is SCORM?
SCORM which stands for 'Sharable Content Object Reference Model' is a standard for web-based learning. What this means is that SCORM tells programmers how to write their code so that training can "play well" with other eLearning software.
DVDs are a great way to explain SCORM. When you buy a new movie on DVD you don't need to check to see if it works with your brand of DVD player, right? A regular DVD will play on a Toshiba the same as it would on a Panasonic. That's because DVD movies are produced using a set of standards. Without them, manufacturers would need to make differently formatted DVDs for each brand of a DVD player. The SCORM standard makes sure that all eLearning content and LMSs can work with each other, just like the DVD standard.
Of course, there are many advantages of SCORM; from being able to reuse content to seamless interoperability which leads to time and cost savings. But ultimately, a SCORM compliant Learning Management System has the ability to withstand technology evolution and changes without costly redesign, reconfiguration, or recoding.
How Does SCORM Relate To SharePoint?
It's well known that SharePoint plays a big role in many training functions from content management to SOP creation. So, it's natural that training managers would have questions regarding the relation between SCORM and SharePoint.
SCORM eLearning courses are generally complex with not just the course itself but include a variety of interactive features like questions, animation, and images.
A SCORM file is normally a zip file with several files within it. On its own, SharePoint won't know what to do with a SCORM packaged module. That is because SharePoint is not SCORM compliant.
However, this is what you can do with SCORM and SharePoint:
Content Management.
SharePoint is a superb content management tool and widely used by training managers. SCORM or not, you can save and categorize all your training content in one central location.
View Scorm Content with Customization.
One can create custom web parts that render most anything. With Code, all things are possible.
So, in answering the question whether or not SCORM 'works' with SharePoint or if you can publish SCORM content in SharePoint, the answer is yes and no.
Yes, you can publish SCORM content and save within training document libraries, but no; it does not work in the way that would be most useful to organizations.
For instance, with customization, you could make it possible to view the SCORM content but that is it. SCORM content generally has actions implemented into it like assigning a course to users with the ability to track progress etc.
A Solution To SCORM And SharePoint
The real benefit of SCORM is to be able to track and report learning progress. This is an important feature for companies so they can improve their training. With SCORM, they are able to see data regarding user-interaction; this could include anything from user scores to whether or not users have accessed the content.
SharePoint by itself is just not capable of gathering this data. That is why you see Learning Management Systems being SCORM compliant to better give your business a full training picture.
Like we mentioned previously, you can definitely utilize SharePoint's document management capabilities to store your SCORM eLearning. And, even do some customization to view the content.
But, instead of transferring the SCORM content to another system, why not keep it all under the same SharePoint umbrella and extend its capabilities with a SharePoint-based LMS?
A major benefit of SharePoint-based LMS is that it works as part of your SharePoint. Single sign-on and active directory make it easy for users to not have to remember multiple system passwords. There is also less risk of error when you're not moving critical training content from one system to another. In addition, a SharePoint-based LMS can seamlessly work with all other systems like HRIS, IT, and CRM.
But, the best part of a SharePoint-based LMS is the added functionality of SCORM content:
Detailed reporting – user and team transcripts.
Assign course by job title, department, or anything else.
Compliance management – digital signature, CEU, and recurring events.
Instructor-Led Training Management.
Scorm tests.
Auto reminders and notifications.
Managing webinars within SharePoint.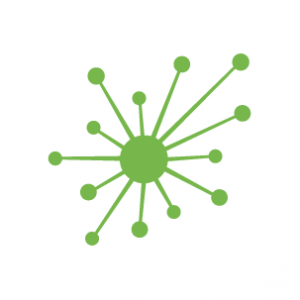 ShareKnowledge
ShareKnowledge is an enterprise LMS that integrates with existing technologies while automating training, reporting and other business processes.
Originally published at shareknowledge.com.