How To Create Attention-Grabbing Headlines For Your eLearning Course
Headlines offer a sneak peek into the eLearning course. They help online learners determine if they will get the skills they are seeking or if they should move on to the next offering. Coming up with strong and irresistible titles is not a walk in the park. However, with the right tips, you can draft an excellent headline that will help you market your eLearning course and promote USPs. Let's break down 8 secrets to create attention-grabbing headlines for your eLearning course.
1. Add Keywords And Phrases
What good is a headline if it cannot help your eLearning course to be found in the search engines? Create a list of a few possible keywords and phrases for your headline. Choose the best among them and use them to create your standout, attention-grabbing headlines. Using keywords and phrases makes your eLearning course easy to find for online learners who are searching for eLearning courses. This also allows you to tap into the power of SEO to enhance your online presence. Thereby, boosting your bottom line and attracting your target audience.
2. Pique Their Curiosity
Do not reveal all there is to know about your eLearning course on your headline. Humans naturally love an element of mystery. Creating curiosity using your attention-grabbing headline makes people want to know more about your eLearning course. Give a little glimpse using the headline and let that prompt people to visit your website and know more about your eLearning course. Appeal to the emotions of potential online learners by creating bold topics that motivate them to enroll in your eLearning course. Alternatively, you can use a thought-provoking question to get online learners to want to know more about the course content.
3. Make The Audience An Irresistible Offer
Some of the most captivating headlines are those that make audiences offers they cannot refuse. Grab the attention of your audience by making them an irresistible promise. People study so that they can grow personally and professionally. Mention that your eLearning course can help online learners with some aspect of their growth. State how your eLearning course will improve their lives or help them achieve their goals. Never make promises that you cannot keep. Remember that customer feedback makes a huge difference. If you promise more than you can offer, then customer satisfaction will be low. Low customer satisfaction translates to poor feedback, hence you will end up losing clients.
4. Avoid Being Too Wordy
No one wants to read a headline that is a whole paragraph long. Using too many words makes the audience lose interest quickly. Ensure that you come up with a brief, attention-grabbing headline that does not compromise meaning. The headline should be descriptive enough for the audience to see clearly what is being offered. So, when creating a headline, keep your online learners' goals in mind and incorporate them to enhance meaning. Also, make sure that the title is memorable so that it stays with them even after they click away.
5. Ensure Clarity
At times, we get too creative and end up sacrificing clarity. When creating a headline for your eLearning course, make it clear and concise. Be innovative and unique, but not so much so that you confuse your target audience. You don't want your message getting lost in elaborate language or complex lingo. Make sure that your headline clearly states what you are offering. The benefits of taking your eLearning course should come out strongly in the headline for it to be attention-grabbing.
6. Have A Context In Mind
The richest text is the text written with a context in mind. Who is your eLearning course intended for? When you have a purpose and target group in mind, you can tune your headline to suit the needs of your ideal learners. If you are developing an eLearning course for beginners in writing, for example, make that clear in your attention-grabbing headline. That way, your eLearning course will be optimized and anyone who searches writing courses for beginners will instantly see your eLearning course and sign up.
7. Make It A Team Effort
Ask your team to provide input and share their headline suggestions. They may already have a few ideas in mind. After all, they've been helping you develop the eLearning course and are familiar with the subject matter. Your first two meetings should be with the Subject Matter Expert and content creator. They have a creative flair and know the topic inside out. As such, they can sum up the main perks or takeaways that will grab online learners' attention.
8. Formulate Different Headlines To Gather Feedback
Create a few different headlines and then gather feedback to see which works best for your eLearning course. This allows you to see which headlines resonate with your audience and which may be putting them off. For example, reveal the headline on social media and follow up with a quick poll. Ask followers whether they would sign up for the eLearning course based solely on the headline. Does it catch their interest and create an emotional connection? Is it controversial in a negative way? Does it create any confusion that may prevent people from enrolling?
These 8 tips can help you create attention-grabbing headlines for your eLearning course. You can captivate the imagination of your audience without being too ambiguous. When developing a headline, focus on the key benefits of the eLearning course rather than what it is about. Conduct a little research to identify the needs of your intended audience. Then make sure that you focus on promises that satisfy those needs, as long as they are feasible.
eLearning course branding lends credibility and establishes a sense of trust. It also helps to enhance your image if you offer high-quality deliverables that meet learners' expectations. Read the article eLearning Course Branding: 7 Unexpected Design Elements To Consider to discover 7 innovative ways to brand your next eLearning course.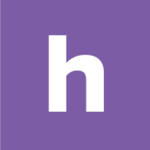 Homebase
Make work easier. Running a small business has never been harder. Homebase helps with free tools to track time and manage your team.