The Impact Of Social Or Collaborative Learning
Social learning has always been a part of our routines. Basically, it is the continuous process of learning from other people. Social learning takes place through observing coworkers, asking questions, and sharing expertise. When it comes to Learning and Development (L&D), social learning is how we learn from our coworkers, particularly through social platforms like blogs, forums, videos, and platforms such as LinkedIn, Udemy, etc. Organizations are acknowledging that supporting social learning throughout their teams has not only encouraged more conversations but also increased collaboration between departments. This increased collaboration has contributed to a newer term for social learning in the workplace these days: collaborative learning.
Global events in recent years have demonstrated that an organization's priorities, goals, and infrastructure can change suddenly. For example, the COVID-19 pandemic in March and April 2020 drove people to shift abruptly to remote employment. Employees were required to learn new workflows and embrace new technology with no planning or preparation time. Fortunately for the businesses that had their Learning and Development divisions up to the task, with the use of modern eLearning solutions like scenario-based learning, gamification, simulations, etc., they were able to tackle the situation much better than others who were lagging in their L&D game.
Improve Workplace Communication And Interpersonal Skills
Collaborative learning solutions are one of the most effective ways to improve workplace communication and interpersonal skills. It brings distributed teams together and keeps everyone in the loop. Today's hybrid workplace demands innovative ways of imparting knowledge and skills for individual development, and team development through improved team coordination and collaboration. eLearning modules are heavily used for overcoming the new challenges of this hybrid work culture. Scenario-based learning and simulations are used to create courses that put the learner in real-world situations that are faced in this modern work environment. Microlearning is used effectively too, where learners engage in short doses of information or knowledge that keeps them up-to-date. Gamified assessments are integral to eLearning as they ensure that learners can track their progress as they move forward.
All of this, and yet there seems to be one thing missing—where's all the collaboration happening? As mentioned earlier, collaborative learning emphasizes peer engagement and interaction at all stages of the learning process. Every team member can state their own learning needs, which helps promote individual accountability for training outcomes and ensures that training is directly helpful for every learner. This helps ensure that important information is collected and made available for the benefit of all learners.
86% Of Employees And Executives Cite Lack Of Collaboration Or Ineffective Communication For Workplace Failures
The emphasis on collaborative learning is beneficial not only for learning but also for giving businesses a competitive advantage to shine in the market. Collaborative learning allows employees to connect with content on an emotional level, by sharing ideas and insights and brainstorming together, rather than simply reading the content. They can assign meaning to it, discuss it with their colleagues, and experiment with different problem-solving strategies by creating well-received collaborative solutions. In summary, because it is an emotional experience, learners are able to dive into the subject matter and internalize crucial information more effectively. Even brief conversations with remote coworkers allow them to share ideas and evaluate the topic from a different perspective.
Online learners no longer have to wait until the next formal training session to ask questions or receive remote assistance. Collaborative learning enables users to reach out to their network for immediate assistance or ideas over a shared online platform. Learners know they can rely on their coworkers, and that collaborative learning solutions help in building a more cohesive remote hybrid workforce. Learners also have access to resources that help them bridge skill, performance, and knowledge gaps, allowing them to offer even more to the team.
As a result, organizations are making efforts to step up their L&D game and incorporate more collaborative learning solutions to prepare for unusual scenarios due to any reason. Employees are more likely to stay with an organization if they receive specialized, wholehearted support, and as a result, by retaining high performers, organizations save money that would otherwise end up being spent on new hire recruiting and training.
Sources: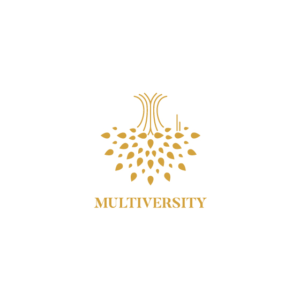 Multiversity Pvt. Ltd
Multiversity works with organizations across the globe as a preferred eLearning development partner for their training needs.