How Social Learning Boosts Knowledge Sharing And Talent Development
One of the most amazing benefits of social learning is that it's all about giving and taking. Employees have the opportunity to share what they know with the team as well as learn from others' mistakes. Aside from structured online training tools, like demos and tutorials, employee training participants use peer collaboration to bridge personal gaps. Live events, social media groups, and coaching facilitate knowledge sharing and talent development across your organization. Every member of the team brings something unique to the table and hails from diverse backgrounds, which makes each staffer a treasure trove of information and skills if they're willing to impart their professional wisdom.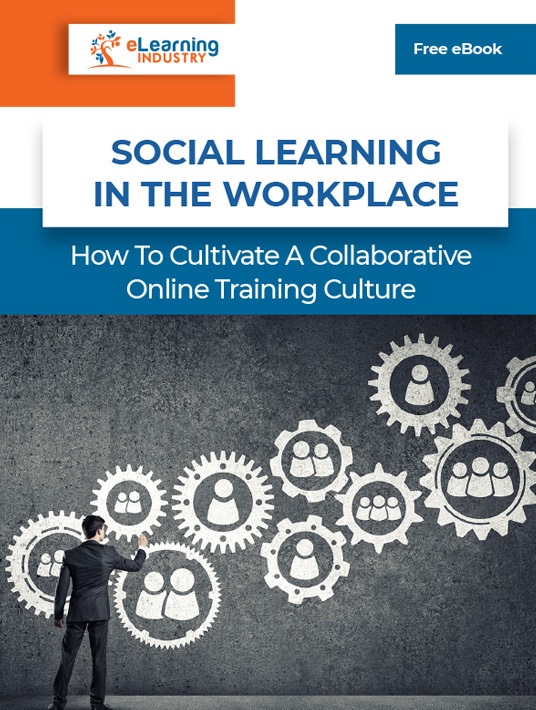 eBook Release
Social Learning In The Workplace
Find out what social learning is and how you can implement it in the workplace.
1. Creates A Collaborative Training Community
Social learning distributes knowledge throughout your organization and builds a stronger sense of community. Employees know that peers aren't just there to compete against them to vie for the top spot on the leaderboard or try to outdo them on the sales floor. Co-workers are also a source of support. Online discussion forums, social media groups, and live events are just some of the ways they can engage with like-minded employee training participants. This comes as a welcome surprise to remote employees who've grown accustomed to isolation. They're now part of something bigger, a group of talented professionals who are open to sharing their thoughts and ideas.
2. Brings Reluctant Employees Out Of Their Shell
Not everyone is ready to dive into online training and make the most of your support resources. In fact, some employees may be reluctant to participate because of negative preconceptions or previous experiences. Social learning brings these employee training participants out of their shell because it's more interactive and dynamic. They're no longer being lectured to by the traditional online training instructor, instead, they share stories with peers and learn from others' mistakes. Thus, employees are more likely to get actively involved and bridge relevant gaps.
3. Fosters Positive Behavioral Change
Prompting behavioral change is one of the most challenging aspects of online training. It's relatively easy to impart theories and company policies, but encouraging employees to reflect on their personal performance and identify areas for improvement is another story. One of the most significant social learning benefits is fostering positive behavioral change through observation and peer-based collaboration. Employees learn from co-workers and demos that provide a practical example then replicate favorable habits and behaviors in the workplace, as they already know which outcomes to expect.
4. Encourages Top Performers To Set The Example
Your top performers are transformed into training advocates. They're able to share their years of experience and expertise because social learning gives them an outlet to do so, for example, to create a podcast or demo video based on their strong suits, like skills they possess that might help their co-workers improve on the job proficiency. Social learning makes it possible for them to interact with other employee training participants in a supportive online space. In fact, they're aware that 'audience participation' is the crux of your strategy.
5. Allows For Peer-Based Feedback
Normally, pointing out someone's faults is frowned upon in the corporate sector. However, social learning frames it in such a way that employees welcome peer-based feedback. Group collaboration projects, live brainstorming sessions and mentoring, open them up to a world of constant development. A co-worker's input could mean the difference between raising their customer service stats and landing that promotion or failing to achieve their full potential because they're simply unaware of their shortcomings. That said, there should be guidelines to prevent ill-will and resentment. For instance, feedback must be delivered at the right place and the right time, with tact, rather than highlighting everything a co-worker did wrong in front of customers.
6. Improves Knowledge Retention And Real-World Application
Social learning in talent development training improves retention and practical application because it offers visual, concrete examples. Instead of bombarding employees with countless theories in the hopes that they find meaning. For example, a top sales employee shares their personal anecdote which recounts a recent interaction with a customer who wasn't happy with any resolution. Employee training participants learn how the narrator overcame the obstacle and how they can apply similar techniques on the job. They're more likely to remember the information because it's emotionally centered. The anecdote is from someone 'on their level' instead of a stranger who doesn't understand their unique challenges. Demo videos are another perfect example of social learning in online training. Employees get to see how behaviors and reactions impact their performance.
7. Motivates Uninspired Employees
All the above social learning benefits culminate in one major perk: employee motivation. Employee training participants who are uninspired or have had negative training experiences int the past now have access to a broad knowledge base. Their peers and the training library help them address performance issues and achieve their goals. They each have different needs and challenges, but social learning gives them an opportunity to give and receive support. For example, they might step into the role of a peer coach, or produce demos to help their co-workers avoid compliance violations. In many respects, it creates a more compassionate online training culture because everyone plays a vital role and contributes to the experience.
Social learning is not simply about spontaneous conversations in the workplace or casual chats around the water cooler. It facilitates knowledge sharing into the far reaches of your organization. Top performers have the chance to lead by example and motivate their uninspired co-workers. Everyone is given an equal opportunity to share personal insights and accept words of wisdom, as well as participate in more structured online training activities, such as live events, demo videos, and serious games.
Wondering what social learning is and how you can implement it in the workplace to motivate employees, facilitate knowledge sharing and talent development? Download our eBook Social Learning In The Workplace: How To Cultivate A Collaborative Online Training Culture and get to expose all the common myths around social learning!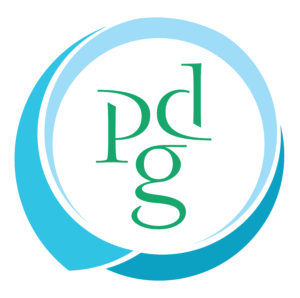 Performance Development Group
We make people better at making their business better.