One of the most important tools used in eLearning are those for web annotation. These are social software tools that allow users to add, change or remove data from a web resource without modifying the original content of the web page. Those mentioned above are just among the long list of their uses. Others include capturing screen, drawing on webpage, highlighting elements on the screen, adding notes, commenting, bookmarking, sharing etc.
Below is a compilation of The Best Free Web Annotation Tools. These applications are quite easy and fun to use.
How To Use The Best Free Web Annotation Tools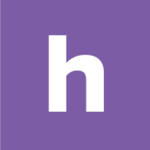 Homebase
Make work easier. Running a small business has never been harder. Homebase helps with free tools to track time and manage your team.