Is It Time To Modernize Workplace Learning?
Henry Ford once said, "The only thing worse than training your employees and having them leave is not training them and having them stay."
As the Great Resignation runs the virus close in hogging global headlines, is it prudent to freeze all workplace learning and wait for some semblance of stability? Or is it time for L&D to move front and center to empower and engage the team to ensure the organization survives not just this but every crisis ahead?
In other words, is it time to digitalize and modernize workplace learning so that it can play the role it needs to today?
The Great Learning Opportunity
Anthony Klotz [1], who is credited with coining the term "great resignation" believes that it is "a moment of empowerment" for employees. Leaders are pursuing flexibility and asking how they can "give people more power over their schedules." He expects work to "fit around our personal lives rather than our personal lives fitting around work."
Isn't the need to empower employees and to ensure they enjoy greater flexibility a signal for L&D to step up to the rescue?
Talking of rescue acts, teachers all over the world deserve applause for their continuing efforts in very trying circumstances to "ensure a generation of students can reach their full potential." L&D professionals may not call themselves teachers, but it is interesting to peep over the wall and see what has been happening in schools in the pandemic era.
"In this crisis," reads a UNICEF statement [2], "teachers have shown, as they have done so often, great leadership and innovation in ensuring that #LearningNeverStops, that no learner is left behind. Around the world, they have worked individually and collectively to find solutions and create new learning environments for their students to allow education to continue." We need to think beyond COVID-19 and "work to build greater resilience in our education systems so that we can respond quickly and effectively to these and other such crises."
Doesn't that hold good for workplace learning systems, too?
There are more interesting parallels. According to a World Bank blog [3], "pedagogical adaptations have proven to be pivotal as the traditional lecturing in-person models do not translate to a remote learning environment. No matter the type of channel used (radio, TV, mobile, online platforms, etc.) teachers need to adapt their practices and be creative to keep students engaged as every household has become a classroom—more often than not—without an environment that supports learning."
Business leaders must be aware of the need to "adapt their practices and be creative" to keep essential learning going. The L&D function is all too keenly aware of the need to explore multiple channels to reimagine workplace learning to suit the new work world.
Learning Must Take The Lead
Modern learning is not about giving the old a new coat of digital paint. Pamela Stroko [4] of Oracle is probably right to expect "learning playing a larger part in overall organizational strategy."
Before beginning learning renovation, the top leadership (including L&D) need to zoom in on a few answers first:
How have your business priorities changed and are likely to change?
What do you need to do to stay nimble? How can you slash the response time and keep the team ready for a quick pivot?
Where are the gaps in skill? Who needs to learn what first? Who needs cross-training?
How can you ensure valuable practical skills do not disappear with a departing employee?
How well do you know your team? Are you aware of their sensitivities and preferences? What is the best approach to engage them?
How can you make learning available where and when a team member needs it?
How will you measure the impact of your new approach to learning?
Starting The Transformation
Once there is clarity about the business goals and how learning can help achieve those, it is time to start the process of transformation. For most organizations, modernization of learning is all about converting "old" learning assets into their virtual, mobile-friendly avatars. However, there is more. And we, at Upside Learning, say this from experience. Having led the way for many transformation and modernization initiatives for our clients, this is how we see the bigger picture.
| | |
| --- | --- |
| ILT to VILT | VILT is not about simply digitizing ILT content. You need to study the subject matter, learning and performance ecosystem, expected performance outcome, and how well you can match the learning with the learners' profile. You also need to revisit the purpose of the learning, redesign the media, and repurpose content for a modern, digitalized learning experience. |
| Flash to HTML5 | With Adobe's Flash vanishing from all devices, there is the danger of organizations losing valuable learning created in Flash. You need to identify learning material that must be retained, analyze the changed training needs, and use proven processes to complete the conversion. |
| Customized learning | This involves combining various learning modalities to suit the training need. The outcome must be instructionally sound, rooted in the organization's business needs, and enriched by the apt visual style, media treatment, and screen composition. It must facilitate meaningful, contextualized interactions. |
| Microlearning | Each microlearning unit can impact business. Each can have a unique Instructional Design and a different form—video, infographic, game, audio byte, and so on. Depending on the required outcome, the microlearning nuggets may be strung together into a customized learning path or used as incremental plug-and-play pieces. |
| Gamification | Game-based learning can help design immersive experiences, aid long-term habit building, bring about behavioral changes, and encourage exploratory learning. All this without losing sight of the organizational goal of learning. Game-based solutions can be best used for values training, inculcating a deeper understanding of the corporate code of conduct, and refreshing awareness of workplace compliance regulations. |
| Transformation campaigns | When disruption defines the new normal, new systems or processes and restructuring initiatives are simply the norm. The challenge is to get the team enthused about the new processes and make them receptive to the changes in the workflow. An internal marketing approach is needed to build traction, provide continuous support, and design ample testing environments to help the team internalize different aspects of the change. |
| Performance support | It is important to deploy advanced technology and out-of-the-box design thinking to tailor performance support. Members of key teams must get the right solution when they want it and where they want to apply it. Depending on the need, the solutions must deliver new information, expanded knowledge, application know-how, or a better approach to solving a problem. |
Applicable Learning First, Technology Next
According to experts, the virus has not caused the rush for digitalization but simply speeded it up. David Collings and John McMackin of Dublin City University Business School observe that organizations were already struggling to keep pace with the new skills demanded by the shift to digital business models [5]. "The pandemic accelerated those trends, putting an increased premium on Learning and Development (L&D) as a means of equipping companies to handle both long-term challenges and short-term crises."
They found that companies that had a strong long-term L&D orientation going into the pandemic were well equipped to handle the short-term pressures that it created and adapt quickly to new ways of working.
Anthony Klotz [1] believes that the great resignation will stabilize soon. While businesses would welcome that, that does not mean an end to all variants of crises. Digitalization and modernization can give an organization a stronger, more flexible learning base which can help it cope better with probable disruptions the future may hold.
After all, as Jack Welch put it, "An organization's ability to learn and translate that learning into action rapidly is the ultimate competitive advantage." And that involves adapting learning to the latest in technology and learner preferences.
References:
[1] Professor who predicted 'The Great Resignation' shares the 3 trends that will dominate work in 2022
[2] Teachers: Leading in crisis, reimagining the future
[3] The changing role of teachers and technologies amidst the COVID 19 pandemic: key findings from a cross-country study
[4] Why L&D will be a C-suite value post-pandemic
[5] The Practices That Set Learning Organizations Apart
Sources: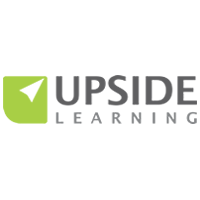 Upside Learning
Upside Learning is a leading provider of digital learning solutions. With over 200 global clients across sectors, we help L&D leaders deliver learning experiences that improve retention and transfer to achieve desired outcomes.
Originally published at www.upsidelearning.com.