6 Tips On Successful Project Management
"Management is, above all, a practice where art, science, and craft meet." – Henry Mintzberg
Project management is all about optimally utilizing available resources (i.e., men, money, and materials) to deliver the end product that meets the expectations of clients while staying within the allocated budget and time constraints. It appears quite easy and straightforward, doesn't it? But that's not the way it works! Managing a project from the start to the finish can be a tricky process that poses complex, overwhelming challenges to project managers.
Many projects fail because of the roadblocks that cannot be resolved in time. A successful project manager is one who can successfully execute the project plan as it moves through various stages until the final product is delivered. Just like any other industry, IT managers need to be dynamic and constantly adapt to the latest management practices to stay ahead of the competition, or even to stay in one.
There are various factors to consider and many challenges to overcome. My experience as the chief marketing officer at ProofHub has enabled me to spread some proven tricks and tips to help you get through with your project exactly as you planned it to be. Read on to learn more about it.
1. Walk The Talk: Lead By Example 
Being a project manager means you can talk all you want to, but remember to follow words yourself too. If you fail to walk the talk, you'll have a tough time motivating your team since every individual of your team will be looking at your actions carefully.
You have to lead by example and demonstrate strong leadership skills throughout the project journey. Along the way, there'll be challenges and opportunities. However, that's when you have to keep your team working as a collaborative unit to achieve a common organizational goal.
2. Be Agile
As mentioned earlier, a good project manager should stay updated with changing technological advancements to improve performance and efficiency at work. Traditional Project Management methodologies can be time-consuming, bureaucratic, and rigid for today's flexible business environment.
Agile Project Management is an iterative approach that allows you to make adjustments as you go along instead of following a linear path. Using this methodology, you can respond quickly to rising issues and changes. The agile approach promotes collaborative working that goes a long way in ensuring the smooth progress of the project.
Choose The Right Tool & Have Your Project Done In Time!
Discover our Project Management Software Directory and make the right choice.
3. Say No To Micromanagement
Good project managers are not control freaks but true leaders who hone the skills and talent of their team members to make them realize their true potential. Once you've made the plan and assigned roles, it's time to step back and let your team do its own thing while monitoring progress from the background.
Micromanagement can hamper your team's performance and also demotivate its members. Don't be overly analytical and invest extra time perfecting the details. Focus on achieving milestones, and maintain the right balance between hard and soft skills.
4. Practice Effective Time Management
Using up-to-date Project Management software with inbuilt time tracking software can help you minimize time wastage at work. Managing time smartly is one of the keys to successful Project Management and you can't afford to press the wrong button here.
Create a to-do list, prioritize tasks, add timesheets, set time estimates, define critical project evaluations, and evaluate at the end of each phase. This will help you identify areas where time can be saved and visualize all your time data at one central place.
5. Show Some Sense Of Urgency
Wouldn't it be fantastic to work without any pressure of meeting dreaded deadlines and work with unlimited time, money, and resources? However, we all have 24 hours in a 7-day week to perform our work within these limitations. We're working in a fast-paced environment, so it's important to exhibit a sense of urgency as a team leader to push others to give it their best. At the same time, you should not be overbearing and put unnecessary pressure on your team. Make them understand the importance of delivering work on time, and if some of them are struggling then sit with them to discuss the reasons and potential solutions.
6. Open Communication
Good communication is the key to better collaboration between the project manager and their team. While using different modes of communication—instant chat, messaging, voice calls, emails, and video conferencing—is crucial to convey the message from the leadership to the lower brass at the right time, it's also important to encourage bottom-up communication flow.
Adhere to an open communication policy where all members are encouraged to voice their concerns and ideas. As a project manager, it's important to be an attentive, patient listener to understand what your team members are going through. This eliminates waiting games and cuts down the possibility of mistakes, hence saving you precious time and money.
The Final Word
Whether you're managing a big project or small, there are many factors that determine its success down the road. It's not just about learning these 6 tips but how well you implement them in your actions. The combination of using the best team, the top Project Management software, and the right methodology is guaranteed to deliver your project successfully to clients in time every time!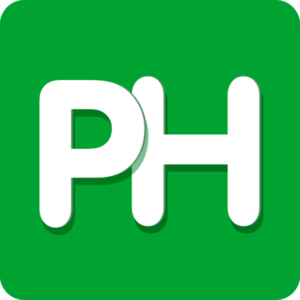 ProofHub
ProofHub is an all-in-one project management and collaboration tool that facilitates efficient ways to manage projects and teams in one place.