Why A Customizable eLearning System Is Necessary
I believe one of the non-negotiable components of an eLearning system is customization. Customization is more than just the look and feel of your site— it encompasses functionality and administration.
Here are my top five reasons why customization is necessary.
User experience
Depending on the number of students and subject you are teaching, varied user experiences are essential. For instance, explaining gravity to first graders would be done quite differently than explaining it to high school students. A flexible system will provide the tools you need to stimulate creative lessons plans and other activities.
Branding
Part of creating an online academy involves branding, which makes having full command of your site's interface very important. If your materials have a unique presentation style, you should be able to convey the look and feel of your courses with the same style.
Requirement Changes
After students begin enrolling in your courses, you will likely receive feedback before too long, which means the time to modify your site will come sooner rather than later. Making modifications to your courses should be quick and easy. If it is not, your students may become unsatisfied and acquiring future students may become challenging.
Localization
If your courses reach more than one region, you will need the ability to localize to different markets. In addition to translating to text into various languages, your system should allow you to customize the color, layout of texts, pictures and so forth.
Data Reports
Data plays a key role if you want to run an online course. Thanks to data reports, you can see your students learning progress and determine ways to improve their learning experience. While most systems provide basic data reporting, make sure the system you choose creates custom reports that reveal specific data.
In today's world, the only constant thing is change. This is particularly true if you work online. Having a customizable eLearning system will help prepare you to deal with any changes that come your way as you teach online.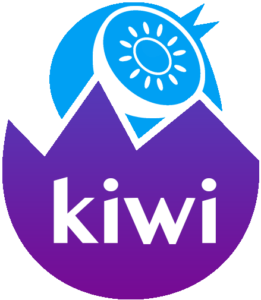 Kiwi
The fast and easy path to train your restaurant employees!