7 Aspects That Helped EI Design Reach The Top Position Among eLearning Content Development Companies For 2018
In this article, I touch upon 7 aspects that have helped us reach the top position among eLearning Content Development Companies in 2018 - Gold winner award.
1. Focus On Our Customers, Providing Value As A Strategic Partner
Many of our large customer relationships began with a one-off project. Today, we work with several global corporate academies as a strategic partner adding value to both formal training and Performance Support solutions. Over the last 16 years, we have sustained an enviable customer retention level by consistently offering value beyond the brief.
2. Learner Centricity
The learner is at the core of our approach, and we craft highly learner-centric design approaches. Our Learning and Performance Support solutions:
Drive knowledge acquisition, retention, and application.
Make learning relevant and memorable.
Enable performance improvement or the desired behavioral change.
Provide a demonstrable impact on business and a positive ROI.
3. Our Solution Architecting Edge
At EI Design, Solution Architecting defines the framework required to implement innovative Learning and Performance Support solutions to meet the business goals of our customers.
The Solution Architecting framework defines and aligns our solutions to our customers' focus areas. We:
Understand learner expectations and mental models.
Create a learner-centric design approach.
Leverage on innovation and exploration of new ideas.
Use creative Instructional Design to provide engaging and better User Experience.
Provide creativity backed by strong technology.
There are two significant feeders that continuously enrich our Solution Architecting approach:
I. Ongoing research by our Innovation and Exploration team that scans the global knowledge scape specifically for:
New authoring tools.
New technologies.
Trends (on what learners want and how businesses wish to see the desired impact).
II. Inputs from our Competency Lab on user-centered design that ensure our learning designs:
Motivate learners.
Are relevant and relatable.
Offer sticky learning.
Facilitate effective application on the job.
Provide higher learning effectiveness.
Are memorable.
Help learners gain additional skills and enhanced performance.
Impact ROI positively.
4. Working With The Bigger Picture – Learning and Performance Ecosystem
Our Learning and Performance Ecosystem approach works at multiple levels to:
Create motivation and interest for learners.
Create a solid value for learners (skill enhancement or acquiring a new skill, or fixing an identified gap).
Use established, emerging, and cutting-edge learning strategies to strike the right balance and create highly sticky learning experiences.
Demonstrate the behavioral change or performance enhancement that the business wants to see.
Promote "learning as a continuum" and offer varied formats that can suit different learner profiles.
Establish a positive ROI for our customers.
5. CRAFT – Our Unique Development Model
Built on the core of the popular ADDIE model, we have a unique development model that we call CRAFT (Consult>Refine>Aggregate>Form>Test).
Our approach uses:
Agile practices.
Design thinking workshops.
eBridge – our proprietary Project Management platform designed to meet corporate quality standards (we are a CMMI Level 3 certified organization) for communication and review.
The optimal solution emerges through an iterative process, as shown here: 
Step 1
Requirement gathering and analysis.
Understanding user/learner/stakeholder expectations and goals.
Step 2
Brainstorming on strategies and approaches.
Establishing learnability guidelines.
Mood-boarding, visual storyboarding, and prototyping.
Reviews and iterations of design solutions.
Step 3
Implementation of standard organizational practices to develop the solutions and documentation.
Creation of design specification documents.
Reviews based on user acceptance guidelines.
6. Effectiveness Of Our Offshore Development Model
We have continuously refined our development model to meet the dynamics of a globally spread out customer base. As a result, we offer one of the most effective Total Cost of Outsourcing (TCO). It features the following aspects to offer unmatched collaboration, communication, and seamless experience to our customers through:
An online framework for collaboration across time zones.
An online tool for Project Management.
Tools for online review.
7. Power Of Our Team
Last but not least, our team members are fully aligned with our mandate of customer delight. As a culture, we have fostered room for individuals to grow. We have several team members who have spent over a decade with us and, in their journey, have grown individually and helped our customer and partnership relationships grow!
As we look ahead, we see room to enhance our value proposition further and continue to be a key player in the global learning scape.
In case you have any specific queries, do contact us or leave a comment below.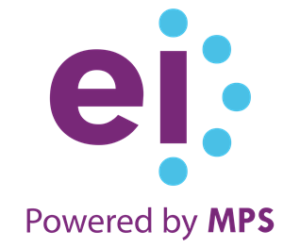 EI
EI is an emotionally intelligent learning experience design company that partners with customers in their Digital Transformation journey.