How To Select An Animated eLearning Video Maker
Developing animated eLearning videos used to be a chore, even for those who had experience with graphic design and production. But thanks to advanced rapid eLearning authoring tools, virtually anyone can create top notch animated eLearning videos these days. The secret is finding the right software that offers a broad range of features. More importantly, features that are actually useful and cost effective so that you can get the best ROI. Here are 9 top features that you should add to your "must-have" list.
1. Online Template Library
One of the most notable benefits of using an animated eLearning video maker is that it speeds up the video production process. However, this greatly depends on the built-in online template library. The top tools usually feature rich assets, themes, and layouts. Preferably, a diverse range of layouts that cater to different industries or topics. Bear in mind that you'll be using the tool for future projects, as well. Thus, you need software that can adapt to the unique preferences, needs, and learning objectives of those online learners.
2. Hosting
Are you going to upload your videos directly to your eLearning course? Or do you need a tool that can take care of hosting for you? Your online learners must be able to access the eLearning video anytime, from anywhere. As such, you need to ensure that it's always online and readily available for quick consumption. Some video maker tools may include hosting in their package, while others charge an additional fee for the service. So, be certain to ask whether it's included in the price before you click that download button.
3. Intuitive User Interface (UI)
Without a doubt, this is one of the key features of an effective animated eLearning video maker. This is due to the fact that a challenging User Interface diminishes the value of all other features. If your team can't use the video maker tool, then advanced functions aren't going to be of much use. Some video maker tools rely on single-view UIs that offer you a general overview of the entire project, while others include more interactive drag-and-drop tools that offer greater creative control. The key is to find software that meshes with your team's needs, skills, and preferences. For example, teams with limited experience and know-how may want to opt for a video maker tool with more basic controls. This is yet another reason why you should get your team involved early on so that they can provide input.
4. Advanced Audio Capabilities
Animated eLearning videos are most effective with high quality audio elements. Such as crystal clear narrations or music that sets the mood. Thus, you should opt for an eLearning video maker that puts just as much importance on audio as visuals. This includes audio recording, editing, and syncing capabilities. Some even feature built-in music and sound effect libraries to save you time and resources.
5. Character Creator
There are generally two routes to take in regards to character creation. You can either develop your own or rely on the tool's online asset library. A top notch eLearning video maker gives you the ability to choose which path is right for your eLearning video. It might include cut-out characters, an image library, or even character interactions to make the video experience even more interactive.
6. Online Support
It's always wise to expect the unexpected. You may not foresee any issues now. However, there's the possibility that you may run into a problem when using your new eLearning video maker. But does the vendor offer the support you need to get the most from the video maker tool? Or does their obligation end after you purchase the product? In some cases, the vendor may include support in the package, while others charge an additional monthly or yearly fee for email or phone support. FAQs, online tutorials, and community forums are other online support resources to consider.
7. Interactive Elements
Can you include eye-catching images and charts in your eLearning video? Does the tool have a rich asset library that you can use to enhance the aesthetic appeal and interactivity? These are important considerations when choosing your next animated eLearning video maker. Some even give you the ability to create animated inforgraphics to improve knowledge retention and make your eLearning course more memorable.
8. Format Diversity
You've finished producing an amazing eLearning video for your audience, but are they actually going to be able to watch it? The animated eLearning video maker should package your eLearning video in a broad range of formats. For example, you can upload it to your eLearning course and post it on video-sharing platforms to reach a wider audience. In addition, you need to keep your mobile learners in mind. For instance, Flash files may not be accessible on smartphones or tablets. This excludes a high percentage of your on-the-go learners, who are missing out on the benefits of your eLearning video.
9. Flexible Pricing
Last, but not least, it all comes down to pricing. Sure, the tool may have the features and functionality you need. But does it really fit into your budget? Many video authoring tools feature flexible pricing plans that adjust to suit your needs. For example, they may offer different packages with different add-ons or support options, or higher-end plans might include HD capabilities or built-in online collaboration tools.
One of the best ways to see if an animated eLearning video maker is right for you is to give it a test drive. Most vendors offer a free trial or demo that allows you to try out the features. So, invite your team to take it for a spin and get their feedback afterward. You can also ask them for recommendations regarding software they've used in the past.
Use mysimpleshow to make the perfect video based on your script or your uploaded Power Point, illustrate your story with images that stay in mind, preview and publish; 4 simple steps to enter the amazing world of video-making.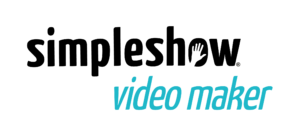 simpleshow video maker
simpleshow video maker is an online tool for creating explainer videos. It's quick, fun, and easy! You can explain any topic in more than 20 languages! A short video with a great story and strong visuals are key to get your message across!