Is VR Training Right For Your Organization?
VR (Virtual Reality) training typically takes 8–10 weeks or more to develop. In some cases, VR training can be developed in as little as 4 weeks or can take as long as 6 months or more.
1. How Much Time Do You Have To Develop Training?
The development time of VR training is dependent on several factors, from the complexity of the modeling to the level of expertise of the developers. If your organization only has a couple of weeks to develop your training program, VR may not be the best modality for you. If your organization doesn't have as tight a deadline and can afford multiple months to develop training, it may work for you.
2. What Is Your Training Budget?
Budget is top-of-mind when organizations are planning their training programs. VR training costs anywhere from $20,000 [1] to $150,000 or more [2] depending on the technology that is used, hardware and software costs, and several other cost factors. While this price range may be overwhelming for some, there are ways to mitigate costs including:
Start with a pilot program for a small cohort of learners
Use alternative access options (e.g. desktop, smartphone, cardboard headsets)
Utilize existing training resources at your organization
3. Is Your Workforce Experienced With Virtual Reality Technology?
Although VR is a popular technology, not everyone has experience using it themselves. It's critical that organizations identify solutions to support their first-time users of VR training. Employees may find it helpful to complete a walkthrough demonstration with a VR expert prior to completing their program, or maybe employees would benefit from receiving a printed guide that explores what to expect with the headset and VR activity.
4. Is Virtual Reality Commonly Used In Your Industry?
VR is an effective training method across a variety of industries, from manufacturing and retail to healthcare and transportation. These industries have adopted VR for training purposes because of its ability to reduce risk and provide learners with hands-on training that builds muscle memory. For example, a retail organization may adopt a VR training program for newly hired sales associates to complete as part of their onboarding program. With VR, this retail organization can simulate various customer situations, including responding to commonly asked questions and handling irate customers.
5. Does Your Training Topic Align With Virtual Reality's Capabilities?
When planning a new training program, one of the first steps is deciding what your training topic(s) will be. Training topics may include:
Onboarding
Diversity, equity, and inclusion (DE&I)
Technical training
Leadership training
Safety training
VR's capabilities can cover any training topic, but it's better suited for technical tasks that require hands-on interactions. This way, learners can complete an interactive VR activity in a safe environment, but feel as though they're actually experiencing these tasks in real life. For foundational topics (e.g., software navigation and cybersecurity), we recommend training modalities that typically cost less and don't require as much development time, including eLearning or Instructor-Led Training (ILT).
6. Are You Concerned With Standard Or In-Depth Metrics?
A major benefit to VR training is that organizations can track in-depth metrics according to their specific training needs. For example, a manufacturing organization may be looking to reduce the number of workers' compensation claims. After implementing their new VR safety activity, this organization can track a variety of metrics, including:
Eye and body tracking
Learner progress, number of attempts, and replays
Voice recording and recognition
With these VR training metrics, this manufacturing organization can uncover gaps in their learners' understandings, as well as areas that learners have mastered. These metrics not only provide insight into each learner's experience with the activity but can also help organizations prove the positive ROI of their training.
7. Do You Have Existing Training That Can Be Implemented With Virtual Reality?
Perhaps your organization already has existing training materials that you'd like to utilize as part of your new training program. With VR, organizations can sort through their existing materials (e.g., eLearning modules, facilitator guides, ILT slides) and use them in conjunction with VR. Instead of starting the development of training from scratch, this allows organizations to use their existing materials with their new VR activity. These materials may be used to inform VR content or serve as learning reinforcement materials to support the VR activity.
Is Virtual Reality Training The Right Modality To Meet Your Training Needs?
We hope that after reading this article, your organization has a better idea of whether or not VR is the appropriate training modality for your training needs. So, it's time to ask yourself, "Is VR a good match for my organization?"
References:
[1] Cost of Virtual Reality Training: 360º VR [2020]
[2] Cost of Virtual Reality Training: Full VR [2020]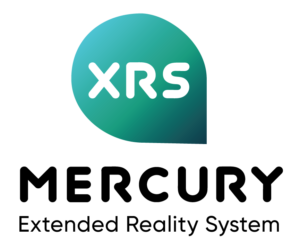 Mercury Extended Reality System
Mercury XRS unleashes the full potential of your extended reality (XR) training with effortless management, delivery, and reporting on one web-based platform.