Can Virtual Reality Be Used In Employee Training?
It seems as though the business sector is currently divided into two camps: those who believe that Virtual Reality (VR) belongs to the entertainment industry, and those who can no longer imagine training their employees using traditional learning methods. There's a seed of truth in both statements, but who said learning can't be entertaining and effective?
There's a lot to gain from adopting VR for training purposes, especially since the demand for remote work in the modern workplace is only growing stronger in the post-pandemic reality. VR lets you train your employees anywhere in the world and make them feel like they're all in the same room, and at the same time. This opens up a whole new world of opportunities not just in terms of ongoing employee training but also in the onboarding process and even recruitment that knows no geographical restrictions.
That's not the only extent of VR's potential. Let's take a closer look at how organizations can benefit from Virtual Reality training in 2022.
5 Benefits Of VR Training In The Workplace
1. VR Training Is Effective
Can you imagine learning how to drive without taking a single driving lesson? Neither can I, and I'm glad that's not how it works. Unfortunately, that's how many companies approach employee training, whether it's Instructor-Led Training or learning on the job, since trainees' interactions with the course content are reduced to passive listening, observing, and occasionally asking questions. eLearning, while significantly more flexible for the user and personalized to individual learning needs, still fails to engage the user beyond the standard text or video-based materials.
Learning in VR is learning by doing. Users are fully immersed in the training content and can interact with its elements just like they would in the real world. As such, they're more engaged and emotionally invested in what's happening in the scenario, and retain more information in the future when they're ready to test their skills in the workplace. This virtual hands-on experience results in enhanced job performance and shorter employee assimilation periods.
2. It Makes Your Workplace Safer
Immersive learning is the only medium that allows employees to make mistakes (repeatedly), adjust their approach, and try again, until they perfect the skill—without suffering real-world consequences. These virtual learning experiences make a safe training environment for hazardous workplace conditions, like operating heavy machinery, extinguishing a house fire, or assessing injuries at an accident scene. VR also proves a valuable training tool for practicing soft skills without the stress of speaking to real people. The risk-free environment created by Virtual Reality takes the pressure off your employees and enables them to practice their critical thinking skills, rather than worry about making an error that could potentially cost them their job, or even worse, their health.
3. Virtual Reality Saves Money
Employee training often requires big budgets, and the more complex the training process, the bigger the costs. Think about what it takes to train a crane operator—renting out a crane, even just for a day, can cost up to $800 per hour! Now, VR doesn't just magically make training costs disappear. However, even the upfront investment of developing the training application and purchasing VR goggles is compensated once the course is rolled out, since it can be used virtually anywhere in the world by any number of employees at the same time. The hands-on experience provided by VR training also contributes to fewer workplace accidents and injuries, resulting in fewer worker compensation claims. This immersive training tool helps develop situational and spatial awareness that translates into the real world with real consequences.
4. It Opens Up New Recruitment Opportunities
Employee onboarding is a time- and resource-intensive process that goes beyond training to include other activities that encourage new hires to develop meaningful relationships with the rest of the team and get a sense of your company culture. What better way to welcome your new remote employees into your organization than including a VR headset into the traditional onboarding package? This way, they can go on a quick virtual tour of their new office, meet the management team or even the CEO to learn more about the company's mission and operations, access a series of interactive VR training courses, and simply hang out with their coworkers. With Virtual Reality onboarding, hiring is no longer limited to the local talent pool, nor does it require people to relocate for better positions. Now, your new employees can acquire the knowledge and skills they need to be successful from the comfort of their home offices.
5. VR Provides Insight Into Training Performance
Tracking and measuring employee training performance sets the foundation for becoming more strategic about your training programs and helps understand the impact it has on your organization as a whole. Virtual Reality has advanced data capturing capabilities, such as retinal and body movement tracking, that enable you to effortlessly analyze how users interact with the course content. VR training software captures the employee's behaviors and responses during the learning experience and later reports it to a web-based dashboard for instructors to access at any time.
The Virtual Future Of Modern Workplace Learning
For companies looking for a scalable and customizable learning solution, VR training is a must to consider in 2022. Employees learn faster in a safe, computer-generated environment with limitless scenarios and simulations, and are able to transfer those skills to real life immediately. This, in turn, equals a confident and skilled workforce—a dream all business owners share.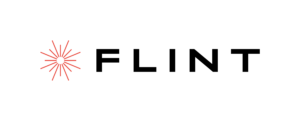 Flint Tech
Flint is an experienced software house creating VR/AR applications and Virtual Reality training solutions. Whether you're looking to train your customer support reps' soft skills or something more elaborate like medical training, Flint Tech can help.