How To Compare The Best Video Conferencing Software Solutions
Finding the best video conferencing software solutions involves a lot of due diligence. You need to weigh all the options to find a tool that delivers all your must-have features in your price range, not to mention qualify vendors to ensure that they prioritize customer experience (CX) and ongoing support. But, let's face it, who has time to comb through all the search engine results and visit every product page? Fortunately, there are quick (and effective) ways to compare video conferencing software without getting lost in the SERP jungle. In fact, here are 8 insider tips to help you evaluate the top options and make the best buying decision.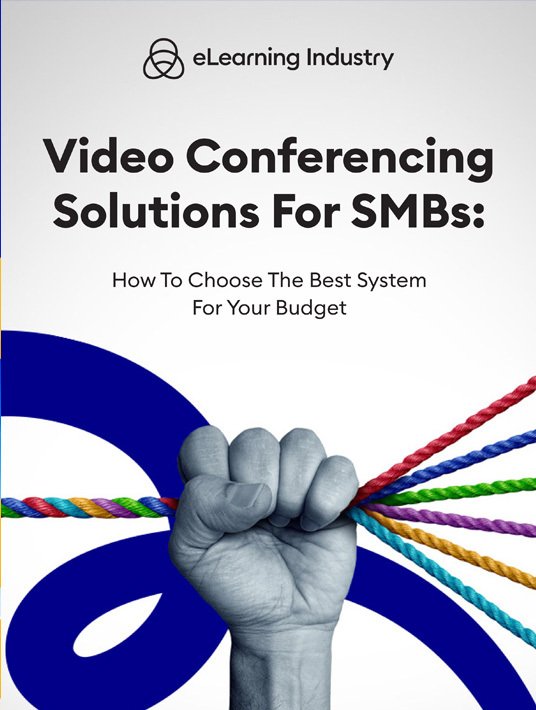 eBook Release
Video Conferencing Solutions For SMBs: How To Choose The Best System For Your Budget
Is there a cost-effective way to vet vendors and choose the best tool in your price range? This ultimate guide walks you through every step of the process.
1. Create A Video Conference Software Checklist
You need a road map to compare all your top choices based on your evaluation criteria. So, create a checklist that includes all the must-have features, support options, and budgeting factors. For example, you need a monthly subscription to mitigate upfront costs. The software must also have screen sharing and recording, as well as phone support and a customer training library. You might even consider a scoring system based on the checklist. For example, user-friendliness is one of your top priorities. Intuitive UIs score a maximum of five points, while challenging platforms earn one.
2. Qualify Vendors In An Exclusive Online Directory
A niche-specific online directory features the best video conference software for every industry and use case, which gives you the chance to evaluate vendors who meet all your requirements without having to scour the web. The secret is to look for directories that manually review submissions. For instance, vendors need to create an account beforehand, but the site also checks their listing. This helps prevent fraudulent company profiles.
3. Read Video Conferencing Software Reviews
Reviews should include the pros and cons of the video conference software, namely, what users liked best and least about the tool. Then you can determine if their priorities align with yours. For example, you're not concerned about advanced support options, especially if it cuts software costs. So, a review that mentions limited support services isn't a big deal. On the other hand, they might have a similar use case and their review plays a crucial role in your decision-making process.
4. Evaluate User Ratings
There are two crucial user ratings to consider. The first is individual scores given by reviewers. What did they think of the usability and usefulness of the platform? How was the customer experience? Then there's the high-level performance overview, which is a summary of all the scores, likelihood to recommend percentages, and overall ratings. Don't stop at the first low score you see. Instead, take a more holistic approach. Is there a pattern? Are most of the negative ratings from years ago? Try to stick with sites that pair ratings with reviews. That way, you get the complete picture.
5. Use A Built-In Comparison Tool
The best directories have a built-in comparison tool so that you can evaluate options at a glance, for instance, you can choose up to three video conferencing systems and see how they stack up. Does one offer more features? How do their pricing options compare? Did one get much higher ratings than the others? This is also a great way to maximize your evaluation checklist since all the crucial buying info is on one page.
6. Check Out Their Social Media Profile
You can tell a lot about a company by how they treat their social media followers. For example, a vendor should seize every opportunity to engage with customers. That doesn't include snapping back when they leave a negative review. Does the service provider respond in a timely manner? Are they professional yet personable? Is their social page even active, or has it been dormant for months?
7. Sign Up For Free Trials
One of the most direct ways to compare the web conferencing software solutions is to take them for a spin. Sign up for free trials or demos to see how they perform and if there are any glaring issues. In fact, invite your entire team so that you can get their honest opinions. Just make sure to have that checklist on hand so that you know which features to focus on. For instance, is it easy to use? Does it have all the built-in recording tools you need? This is also a good time to try out the vendor's support services firsthand.
8. Submit RFPs
An RFP gives vendors crucial info about your buying needs and budget so that they can respond with personalized proposals and cost estimates. Then you're able to review all their specs and selling points side-by-side. If possible, set up a meeting with the vendor to clarify your concerns and ask additional questions. You can even send them a questionnaire after the fact to streamline the process. Then again, a video conferencing meeting gives you the opportunity to get a grand tour from the vendor, for instance, ask about specific features and tech specs or how screen sharing works.
Conclusion
At the top of your to-do list is finding a reliable online directory that features honest video conferencing software reviews and ratings. Verify that the site has fraud prevention measures to keep everything above board. You should also take a closer look at their other resources to see if they're industry thought leaders, for example, buying guides and how-to articles that help you get top value for money. Finally, check out their social media page to establish a proven track record. In short, vetting your source of info is just as important as vetting the vendors themselves.
Is there a cost-effective way to vet vendors and choose the best tool in your price range? Our eBook Video Conferencing Solutions For SMBs: How To Choose The Best System For Your Budget can help you find the best tool for your business!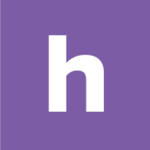 Homebase
Make work easier. Running a small business has never been harder. Homebase helps with free tools to track time and manage your team.