How Digital Marketing Is Changing In 2017
The changes in online technologies and shift in user behavior has forced digital marketers to adapt to the new changes and implement the latest online marketing strategies to achieve success. Before we talk about the myriad factors that are changing the face of digital marketing and how we can adapt to the changes, it is important to know the various digital marketing strategies. SEO (Search Engine Optimization), social media marketing, content strategy, and even email marketing can be part of digital marketing. Paid advertising like Facebook ads and Google AdWords are also part of it. Let us have a look at how digital marketing is changing in 2017:
1. SEO
SEO itself has changed a lot in last few years. 4-5 years back you could just optimize a web page for some keywords and your job was done, while today it is much more complex than that. As a result of updates in Google's algorithm such as Google panda, penguin, and hummingbird updates, the algorithm is much more advanced now and you may have to do a lot more to please this advanced algorithm.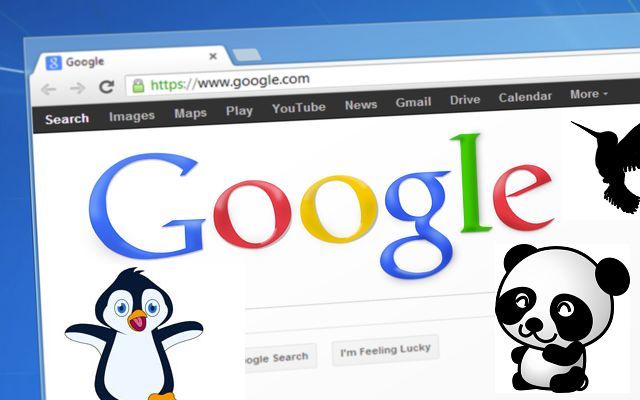 I've been doing SEO for last 7 years and I've seen a lot of changes in last few years. Since I started my own consulting SEO services, I've worked on over hundred Subject Matter Experts. To give you an example of SEO implementation today, as part of SEO we do not just optimize the site for keywords, but do a lot of other things like digital PR (public relations) which involves increasing the popularity of client's website by getting their story published on other popular news and blog sites, content strategy and marketing (writing quality content and publishing it on social channels) and basically optimizing the site for more than 200 factors provided by search engines like Google. So, you can see how things have changed now.
How To Do SEO In 2017
Usually you would start with keywords research.
Tools like Google AdWords planner or even better SEMrush and moz keyword planner can help.
Then you should optimize the site for these target keywords.
Optimize your title tags, meta tags, and web page copy. Add the top keywords in there, but don't stuff it and keep it natural.
User experience is a big thing here.
Google gives big value to user experience. Don't do everything for search engines. Make sure you provide amazing user experience on your website. This will please users as well as the search engines.
Write some awesome content, something that your user would love to read.
Publish that content on social channels. Your audience will appreciate that you're not just selling, but also providing lot of value through your blogs. Social signals are important for SEO these days.
Make sure your pages are linked to each other.
This will make it easy for crawlers to crawl your site.
Upload your sitemap in html and xml.
This will make it easy for search engines to access your site pages.
Spread the word for your content.
If your content is good, people would naturally link to it. Links are great for your site's SEO. This will boost your rankings in Google. Again, do not forget to provide value in your content.
In the end, remember that user experience is everything.
Do not spam users by using too much advertisements or pop-ups on your web page. This can upset users as well as search engines.
2. Facebook Advertising And Google AdWords
Facebook advertising has become much better over the years as it provides a lot of targeting options from geo-targeting to demographics targeting. Facebook is also becoming the new giant of video marketing world.
You may have to spend some money though. Usually, outcome is better if you spend at least $100 on each Facebook ad. I have done quite a few experiments in the past and you need a fair bit of views on your ad to get quality enquiries which needs more money behind each ad. Bid high and advertise for at least 3 days for better visibility. There is no rule of thumb here though. Sometimes, it depends on doing a bit of experiments and trying different ads to see which one perform better.
In Google AdWords, some parts are similar to SEO, such as keyword research, but of course here you have to shell out some money to spend on AdWords. Higher the bid, more visibility your ad gets.
Also, a well written ad and high quality images attract more visitors than low quality ads, so make sure you use high quality and eye catching images in your ad. Use a well written ad copy with clear call to actions.
3. Email Marketing
In last few years, the email marketing industry has seen lot of advanced software like Infusionsoft and Hubspot. These software applications provide sophisticated user management features to marketers and easy methods to manage the subscribers.
It's all about providing great content on your site and impressing the user enough that they sign up for your newsletter for future content on your site. Build up the list and then use your newsletters to maintain communication with your followers.
Final Word
There is a plethora of paid features and methods to perform digital marketing these days as a result of advancement in online technologies. I personally prefer organic marketing though, such as SEO and content marketing.
All these new technologies have changed marketing for better. I'm very keen to see what more changes we see in digital marketing in next coming years as the technology will keep changing.