Social Is Super: How Online Learning Can Embrace The 70:20:10 Model
So you've heard that informal learning accounts for 90% of workplace learning—now, you need a way to tap into this huge potential! But how do you do that? At Growth Engineering, they're experts in fulfilling potential and they've gone on a researching odyssey to bring you the answers!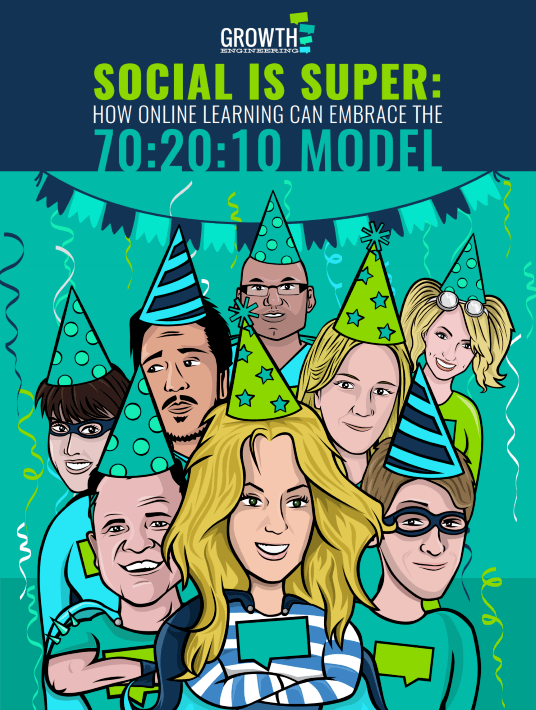 eBook Release
How Online Learning Can Embrace The 70:20:10 Model
This concise and informative guide gets you closer to the future of social learning.
Growth Engineering have seen at first-hand how simple social features can have a massive impact on learner engagement and organizational culture as a whole. Their eBook, Social Is Super: How Online Learning Can Embrace The 70:20:10 Model, is a comprehensive 25-page guide covering everything you need to know about informal learning. Among other things, you'll find out about:
Creating An Informal Learning Strategy
Discover why informal learning is so important and find out how to map informal learning to your online learning strategy. You'll find the best insider tips on using learning technologies to build a real learning culture. Even if you don't have a NextGen social learning platform, you'll find plenty of actionable ideas that can bring your tired old training program back to life.
The Neuroscience Of Social Learning
Did you know that learning can be more effective when it's a collaborative exercise? As social creatures, our brains are hardwired to function at their peak when we are interacting with other people. Social learning platforms let you create training experiences that work with your learners to ensure better results, higher engagement, and happier learners.
How To Maximize ROI With Social Learning
Social features are fun and inclusive, but what does that mean for the bottom line? Think about all of the money your company might have saved if important messages weren't missed. Consider how much knowledge gets lost whenever your learners move on to pastures new. Read the eBook, and see how you can harness your organization's intellectual capital to get a better return on your training investment.
The Future Of Social Learning
With the boom in social technologies, there's never been a more exciting time to be a training professional. The old model of top-down training is being pushed aside in favor of a more learner-led approach. The great news is that this trend is only going to get bigger and better. Read the eBook to find out what the future has in store for your training program.
Traditional eLearning approaches are not fit for purpose anymore. If you're tired of the same old ineffective training methods and you want to put the spark back in your learners' lives, you don't need another stuffy eLearning unit. It's time to embrace the social technology of today and create a true learning community. With social functionality at your disposal, you can hold onto vital organizational knowledge, make your formal training go further, enable user-generated content, and identify Subject Matter Experts in your business.
But that's just a small taste of the power of informal learning. To find out what else you might be missing, get your copy of Social Is Super: How Online Learning Can Embrace The 70:20:10 Model now!
Related Articles: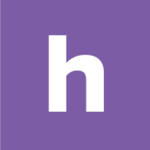 Homebase
Make work easier. Running a small business has never been harder. Homebase helps with free tools to track time and manage your team.