The Top 8 Key Elements Of Using Action Mapping In Online Training
There are a variety of advantages associated with action mapping in online training. It gives companies the chance to identify performance gaps and determine the most effective way to fill them, so that can make the most of their corporate resources. But what are the basic components that make up a winning online training strategy based on action mapping, and how can you integrate this approach into your online training program? The secret is ensuring that you've included each of the following elements in your online training strategy.
Reduce development time and make your performance management online training strategy even more effective. Use these 8 tips to ensure that you set goals you can track and offer employees the resources they need to boost productivity and efficiency.
Now that you know the core components of action mapping, take a moment to read the article Action Mapping In eLearning: 7 Benefits For eLearning Professionals and learn about the many benefits that this approach can offer your organization.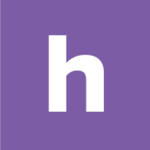 Homebase
Make work easier. Running a small business has never been harder. Homebase helps with free tools to track time and manage your team.