eLearning Press Release FAQs: What You Need To Know
eLearning press releases highlight a newsworthy story, such as a product launch or upcoming eLearning seminar. In decades past, members of the media relied on press releases to craft their own articles. However, online distribution gives everyone the chance to read up on the latest eLearning trends, products, and events. Thus, you have the power to reach a broader audience and build awareness of your eLearning brand more effectively. The only catch is that you have to know how to create content that is clear, concise, and attention-grabbing. Here are the top 6 eLearning Press Release FAQs for writing eLearning press releases that can help you do just that!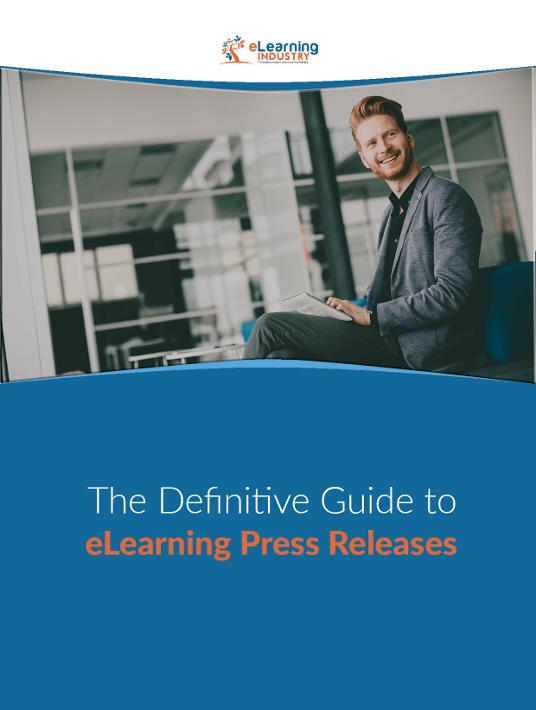 eBook Release
The Definitive Guide to eLearning Press Releases
Download our free eBook and start optimizing your eLearning Press Releases.
1. What Are The Main Benefits Of Writing An eLearning Press Release?
eLearning press releases offer a variety of benefits. First and foremost, they promote your eLearning product, service, or event. They can also raise awareness of your eLearning brand or organization. eLearning press releases even have the power to enhance your SEO if you use targeted keywords in your content. One of the ultimate goals of publishing an eLearning press release is being picked up by media outlets, such as newspapers, magazines, and TV newscasts, in which case, your story can be seen by thousands -if not millions- of viewers.
2. Which Contact Information Should I Include?
As a general rule, you should include an email address, website URL, and phone number. You can also add a mailing address or a social media link. However, the most important detail is the contact's name. This individual should be available when the eLearning press release is published. In some cases, members of the media may need more information before writing their articles. Many distribution services will not even consider the eLearning press release if it does not contain the essential contact info. Another option is including two sets of contact details. One for the public and one for media outlets. For example, your sales department may be available for general inquiries, while your public relations or marketing department will handle media questions.
3. Can I Promote My Product Or Service In The eLearning Press Release?
The answer to this common question is a bit complicated. Chances are, the main objective for writing your eLearning press release is to raise awareness of your eLearning product, service, or event. But you can't include any sales gimmicks that make it a direct advertisement. The key is finding a newsworthy angle that ties into your eLearning product or event. As an example, you aren't able to promote the sale of your new eLearning course. However, you CAN host an eLearning event to celebrate the launch and announce that in your eLearning press release. Additionally, you should avoid spamwording, such as "FREE" or "make money quick."
4. How Do I Format My eLearning Press Release?
All eLearning press releases must contain a headline, and optional subhead, a 3-to-5 paragraph body, a boilerplate, and contact information.  You can also include your company logo at the top and a section for editor's note at the bottom. Here are some other formatting tips to help ensure that your eLearning press release is approved:
Length
The eLearning press release should be between 500 to 800 words. However, in can be as short as 300 words.
Font
Times New Roman, 12 pt. font size is best. The entire eLearning press release should be double-spaced.
Content
The body of the eLearning press release must cover the who, what, where, when, and why of the story. In addition, every paragraph should be between 3 to 5 sentences in length.
Date & Location
The body of the eLearning press release must begin with the date of publication and the location of origin. You should also type "FOR IMMEDIATE RELEASE" at the top of the eLearning press release. If you are embargoing the release, that is delaying the publication, include "HOLD FOR RELEASE UNTIL (date)".
5. Should I Include Links In My eLearning Press Release?
Ideally, eLearning press release should contain no more than 2 links. However, you can include 1 link per 100 words. All hyperlinks must be relevant and active. Furthermore, they must not redirect to prohibited content, such as adult websites or offensive images. Suitable extensions are: jpeg, png, gif, tiff, bmp, pdf, doc*,xl*, ps, rtf, ppt, mpeg, mp3, and mov. Including links in your eLearning press release helps to drive traffic to your site and boost conversion rates. For example, readers can easily click on the link to learn more about your eLearning course, which increases the likelihood that they'll enroll. You can also incorporate links to relevant social media groups and pages where they can find more information.
6. What Are The Advantages Of Submitting An eLearning Press Release To eLearning Industry?
eLearning Industry offers a number of packages to suit your marketing needs. Here are the benefits that each package offers:
Complete tracking of KPIs to monitor the effectiveness of your eLearning press release
Your eLearning press release is promoted on all of the eLearning Industry's network websites
Exposure to more than 500,000 readers a month
Your eLearning press release appears in our email newsletter, which has over 90,000 subscribers
Free social media promotion
Free Google ad promotion
Our experienced eLearning press release team can also help you schedule your eLearning press release for maximum impact. For example, distributing the eLearning press release to coincide with the launch of your eLearning product or an upcoming event. You can always reach out to us with any questions you may have before submitting your eLearning press release.
Also, bear in mind that you should only submit one eLearning press release for each story. You can always create another to cover a different angle or promote a secondary eLearning product or service. This helps to ensure that your eLearning press release gets published by major media outlets, instead of ending up in the spam pile.
If your eLearning press release is ready for publication, you're welcome to submit it to our site. We offer a variety of eLearning press release packages that can help you generate buzz for your eLearning event.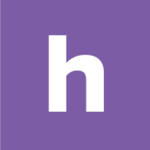 Homebase
Make work easier. Running a small business has never been harder. Homebase helps with free tools to track time and manage your team.