How To Promote An eLearning Press Release Using Digital Marketing
eLearning press releases can be used to promote your upcoming eLearning event, eLearning product launch or eLearning new service. They give you the opportunity to attract media attention and reach your target audience. As such, many eLearning professionals distribute eLearning press releases on a regular basis. If you don't want your eLearning press release to get lost in the crowd, you need to make it stand out with digital marketing. Here are 8 techniques to promote an eLearning press release online.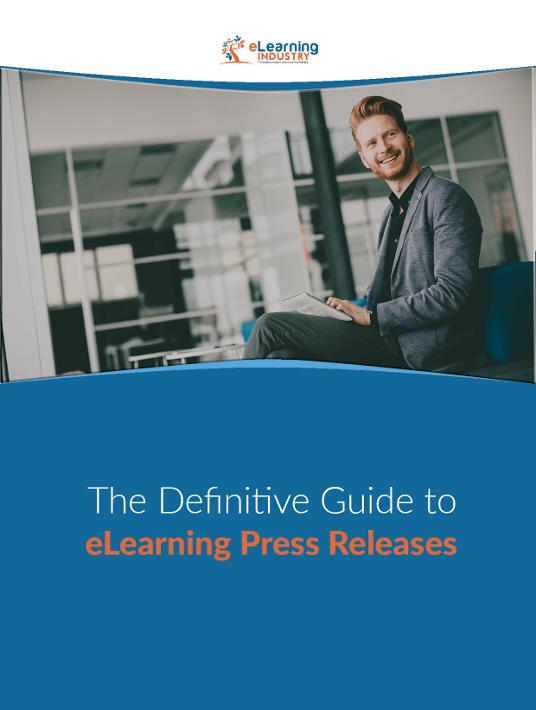 eBook Release
The Definitive Guide to eLearning Press Releases
Download our free eBook and start optimizing your eLearning Press Releases.
1. Share Your eLearning Press Release With Facebook Followers
Your Facebook followers are already interested in what you have to say. This gives you the perfect opportunity to reach your target audience with minimal effort. Post a link to promote an eLearning press release so that they are the first to see it. They'll appreciate the fact that you're giving them a sneak peek. Not to mention, it's more convenient for them to learn about your latest eLearning products and services. Just make sure that you don't barrage your Facebook page with an eLearning press release link every hour. The key is to draw followers in instead of flooding their feeds.
2. Create Search Engine Ads
These are known as paid search or pay-per-click ads. Google AdWords is one of the most popular platforms. This tool allows you to customize your keywords and target your audience. The keyword competition determines the price of each ad, and you're able to put a cap on your spending. Thus, you don't have to worry about going over your budget. You also have the power to track site visits and clicks to ensure that it's worth the investment.
3. Tweet It
Twitter limits you to 140 characters, but that's ideal for an eLearning press release teaser. Tweet your headline or an interesting fact or stat. The goal is to pique readers' interest so that they click on the link. It's also wise to create a hashtag for your eLearning press release to spark an online discussion. This makes it easy for followers to find relevant information and spread the word in their network.
4. Send A Newsletter
If you already have an email mailing list, consider sending an eLearning press release link to your loyal subscribers. Embed images, graphics, and video links to make it even more interactive. Include a few tips and tricks to add value and build credibility. Subscribers will appreciate the fact that you're taking the time to reach out. In return, you'll get more visits to your eLearning press release. If you don't have a list, add opt-ins to your eLearning course page, website, and social media pages to build a database. This also gives you the opportunity to send out reminders, product updates, and other marketing materials directly to their inbox.
5. Write A Blog Post
Blog posts give you a chance to elaborate on your eLearning product, service, or event. Instead of just embedding a link, you can create a backstory for your eLearning press release. For example, the process of developing your new eLearning course or the benefits of attending your virtual eLearning event. Your eLearning press release must be clear and concise, but a blog post allows for more creativity. You have the opportunity to humanize your brand and form a meaningful connection with your readers. Don't forget to add social media share icons so that followers can post it in their feeds.
6. Include Links In Your Digital Signature
This is a must-do if you're active on online forums and blogs. Create a digital signature that includes your name, website, and a link to your latest eLearning press release. Add the signature to all your posts and comments so that readers can learn more about you. There is a caveat to this, however. All of your posts must reflect your company image and message. Otherwise, you may lose credibility and lose loyal followers in the process. It's also important to be consistent without being overbearing. Post on a regular basis, but don't comment unless you have something valuable to share. In short, never reply just to promote an eLearning press release.
7. Cross-Promote On Similar Sites
This is a spin-off of the pay-per-click ads, but it doesn't cost a dime. Contact bloggers, site owners, and forum moderators. Ask them if you can post an ad at the top of the page in exchange for a reciprocal ad. This means that you'll include one of their banners or links on your site if they do the same. For best results, partner with a site in a similar niche, but not direct competition. For example, an eLearning blog that doesn't offer the same eLearning products or services.
8. Incorporate SEO
One of the most effective ways to promote an eLearning press release with digital marketing is to integrate targeted keywords and links. This applies to your site, blog, and all social media posts. Another option is writing articles and tip sheets that improve your search engine ranking while offering value to the reader. You can upload the content to your own site or on other platforms, such as the eLearning Industry. This expands your audience reach and builds your online presence. Google even features a free keyword selection tool to help you find the right words and phrases for your marketing.
Analytics can help you track your eLearning press release, such as conversion rates and view counts. So, monitor your reports to ensure that your eLearning press release marketing is worth the investment. eLearning Industry's marketing services feature KPI tracking to help you maximize your ROI.
Does your eLearning press release follow formatting guidelines? Are you aware of the ideal length? Read the article How To Write An eLearning Press Release to discover everything you need to know about formatting your eLearning press release before publishing it.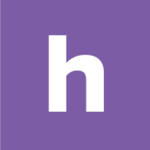 Homebase
Make work easier. Running a small business has never been harder. Homebase helps with free tools to track time and manage your team.