How To Promote An eLearning Press Release Using Facebook
From pay-per-click ads to keyword optimization, Facebook offers an abundance of marketing opportunities for eLearning professionals. As a matter of fact, you can even promote an eLearning press release on this massive social network. All it takes is some basic know-how, a winning eLearning press release, and an established Facebook page. Here are the 8 top tips to get you started in eLearning press release promotion: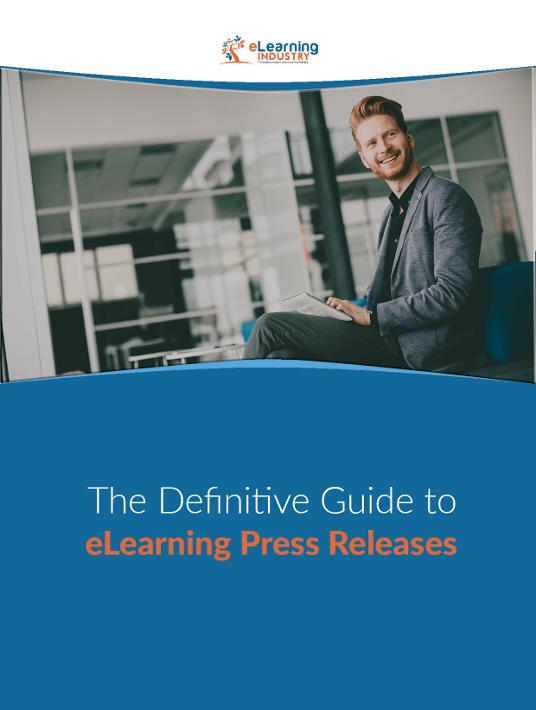 eBook Release
The Definitive Guide to eLearning Press Releases
Download our free eBook and start optimizing your eLearning Press Releases.
1. Create A Shareworthy Headline
Nobody can resist an intriguing headline. As such, you need to make yours share-worthy by showcasing an important statistic or fact. This doesn't necessarily have to be the same headline you used in your eLearning press release. In fact, you can create a targeted Facebook description based on your follower's need. For example, you already know that they're interested in building their leadership skills. Your Facebook headline might include a surprising stat about employee retention or highlight an innovative management approach. Your followers won't think twice about sharing the post because it's engaging, interesting, and informative.
2. Incorporate An Attention-Grabbing Image
One of the perks of using Facebook to promote an eLearning press release is that you can combine images with text. Twitter typically focuses on text, while Instagram is more image-centered. Facebook falls somewhere in the middle. Choose an attention-grabbing photo that relates to your eLearning press release to make it more engaging. There is a variety of royalty free images to choose from. However, make sure to attribute the source, if necessary, and verify the usage rights.
3. Include A Promo Video
Facebook also allows video embedding. Thus, you can upload your promo video to showcase your eLearning product, service, or event. Try to keep it short and sweet so that readers want to learn more. They must click on your eLearning press release link to get all the details. Incorporate background music, audio narration, and compelling images to make your video even more immersive. There are a number of free video creation tools online. Or you can opt for a professional video production company if there is room in your budget.
4. Attract More Readers With A SEO Description
Optimizing your Facebook posts provides a variety of benefits. It raises your online visibility, which improves your search engine ranking. Targeted keywords and links also help readers find your post. Your content automatically shows up if they use specific words or phrases. Thus, they can find your eLearning press release quickly and get the information they need. It's important to focus on the quality of your content as well as keyword integration. Don't overstuff your description and offer your followers real value. For example, provide them with tips or facts that can help them make an informed decision.
5. Host A Contest
Users must like the post, follow your page, and share it with their network to enter your contest. You can give away a free copy of your book, a spot at your next eLearning event, or any other item that ties into your eLearning press release. People love free stuff, and they are sure to enter if the incentives are worth their time. Specify the contest rules in the description and include a link to the eLearning press release. Be clear about how you will notify the winner and when. You can also add a reciprocal link to your Facebook content in the eLearning press release, itself. This enhances your social media presence AND drives traffic to your online eLearning press release.
6. Purchase Ad Space
As is the case with many social media sites, Facebook offers a pay-per-click ad program. You create targeted ads based on keywords, demographics, hobbies, and other criteria. The platform automatically displays your ads when users meet the requirements. As a general rule, you only pay when Facebook users click on the ad. This makes it a cost efficient option for smaller organizations that need more marketing control. If you do opt for PPC ads, do your SEO research to find the ideal keywords and identify your target audience. Who do you want to read your eLearning press release? What is their background or professional niche? Is there a specific geographical location you're catering to?
7. Make It Shareable
Facebook users share content that they enjoy or find interesting. But only if the original poster makes it easy to spread the message. Include links to your Facebook page in the eLearning press release and incorporate share icons. This allows readers to quickly comment on your Facebook feed and share it with their network. You can also cross-promote an eLearning press release on different social networks. For example, direct users to your page from your Instagram profile. Mention that they can find more details on Facebook and enter your free contest.
8. Brag About Your Exposure!
Post links to media sites that feature your eLearning press release. As an example, if a notable online publication picks up your story, brag about it on your Facebook page. News outlets usually contact you before they publish the eLearning press release. Ask them about the date of publication and request that they send the URL once it's been released. Major news coverage enhances your credibility among your followers. However, it also helps you reach a brand new audience. People who read about you in the online paper or blog will visit your Facebook page to learn more about your brand. As a result, you gain more followers and your current followers become loyal brand advocates.
Most of these Facebook promotion tips are free. Which means that you don't have to take a bite out of your eLearning marketing budget to get exposure. However, it may be worthwhile to purchase targeted ads and create additional promo materials to generate even more interest.
Would you like to learn more about how to promote an eLearning press release online? Download the free Definitive Guide To eLearning Press Releases to discover a variety of tips, tricks, and best practices for writing and marketing your eLearning press release.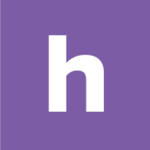 Homebase
Make work easier. Running a small business has never been harder. Homebase helps with free tools to track time and manage your team.