Ensure Lead Nurturing Success With Content Mapping
Have you ever considered the power of content mapping in lead nurturing? As leads move through different parts of their journey, you want to meet them with content that's relevant to their eLearning needs. Content mapping helps you do this [1]. It's a powerful tool that lets you review the content assets you currently have in your arsenal, make plans for new content, and determine the best way for each existing asset to be put to use.
Why You Should Map Your eLearning Content
Creating a content map offers a number of benefits. One of those benefits is that it naturally lets you audit your existing content library. Knowing what content you have to share helps you plot when to use it most effectively. It also keeps you from creating repetitive content in the future.
Content mapping also lets you maximize the results the eLearning content can produce. Remember: The "quality over quantity" logic applies to content too. Mapping your content lets you identify the purpose of each piece, which lets you get all you can out of them.
It's also a major part of ensuring your content helps you build strong customer relationships. Content mapping positions you as a trustworthy brand because it helps you know when to reach customers and what to reach them with. Mapping makes personalization possible [2].
And in the end, personalization is the key to everything when it comes to content marketing. It shows your eLearning customers that you know them and their needs. Insights like that can help you be a more effective marketer overall. It can even bring better products and services to your audience. Thus, content mapping is extremely important for your eLearning brand.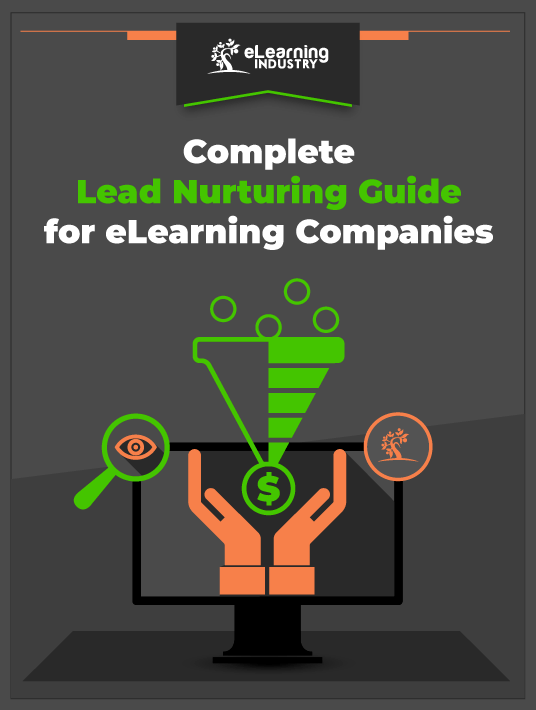 eBook Release
How To Ace Your Lead Nurturing Campaign In The eLearning Niche
Without lead nurturing, you miss conversion opportunities. Our experts share valuable insights into how to guide prospects down the funnel. We've got the know-how and we're happy to share our tips with you! Ready to turn prospects into qualified leads?
Aligning Lead Nurturing Content With The Funnel Stages
There are 4 main questions to ask yourself when you start content mapping for your eLearning organization [3]:
1. How Do I Move My Leads From Awareness To Conversion?
Sometimes it's hard to get into a groove with content mapping because you have to work backward. To determine a road map to navigate leads through the sales funnel, you have to brainstorm a variety of situations. In some of those takes, you might turn leads into customers. Then, you have to identify the steps that brought them through that journey.
Look at which offers converted them. Check which emails they actually opened and clicked through. Most importantly, track which web pages they visited. Once you have this information, you can start to fill in the gaps. Do you see an opportunity for certain emails or content ideas to meet the needs of your leads? Take action once you have context, and use all of the insights your content map has to offer.
2. Which Content Assets Can I Use To Move Leads Through The Funnel?
Some content is better suited for certain stages of the buyer's journey than others. Like we said earlier, content mapping can help you determine how to send the right content to the right people at the right time. After the first step is complete and you know the possible paths your leads would take on their way to becoming customers, you can determine which content assets to use to nurture them on their way.
For example, you should use educational content during the awareness stage. This isn't a time to sell to your leads what you offer, it's to help them get to know who you are and what you do. Once they get further down the funnel to the evaluation stage, though, you can start talking more openly about how what you have to offer can solve their problems.
3. What Content Assets Am I Missing?
As mentioned in the first question, content mapping can also help you see where any holes exist in your content strategy. If you don't have every base covered, you can still rest easy. Once you know where and when to use your content assets, you can start your lead nurturing efforts. Make a list of the content assets you have. Also, gather the ones you don't. Then get started by creating the content you still need. Focus on covering eLearning topics that interest your potential buyers. Try giving solutions to their problems. After all, most of them are looking for an eLearning tool or service that can make their life easier. You can be their ideal solution, but they might just not know it yet.
4. How Do I Tailor The Messaging To My Leads?
Before you get started on creating your content map, make sure you have your buyer personas identified. If you're going to target leads effectively, you have to have a complete picture of who those leads are.
You might have multiple buyer personas, and that's ok. That just means you'll have to practice segmenting. Your company might cater to leads and customers of different ages, genders, life stages, or occupations, to name a few. Ensure your eLearning content is tailored to the people you're sharing it with, and then map out when they'll need it.
Ultimately, content mapping lets you not only create a game plan for the future but also see what you have to work within the present. It is a great tool that can make your nurturing efforts even stronger with content. Map out where you can use your content assets in the buyer's journey, and watch as your content becomes an even more powerful tool in the lead nurturing process.
References:
[1] How to Use Content Mapping to Create Effective Content
[3] How to Map Lead Nurturing Content to Each Stage in the Sales Cycle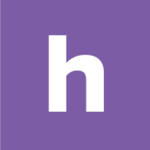 Homebase
Make work easier. Running a small business has never been harder. Homebase helps with free tools to track time and manage your team.