How Your eLearning Company Should Use Content To Guide Prospects Through The Content Marketing Funnel
For marketers, content does far more than drive sales. It is present at every stage of the content marketing funnel, from acquiring the right prospects to guiding prospects from awareness to consideration to purchase. A consistent content marketing strategy can turn almost any skeptic into a loyalist.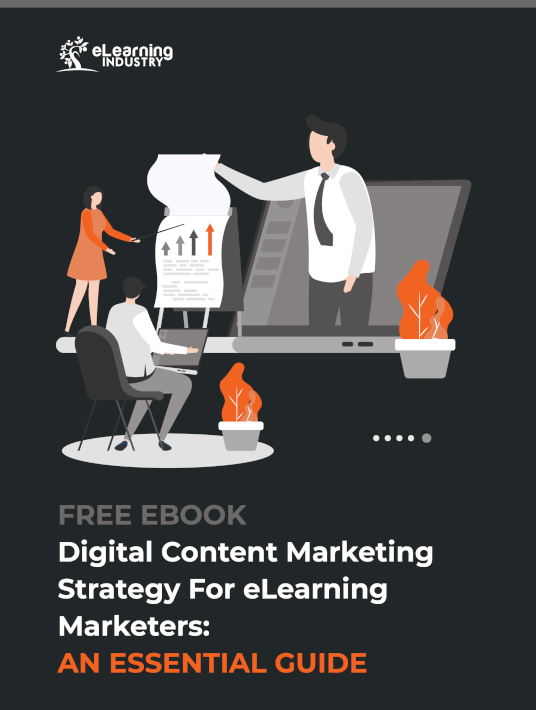 eBook Release
Digital Content Marketing Strategy For eLearning Marketers: An Essential Guide
Find out what to consider as eLearning Marketer when developing your Content Marketing plan.
Brands that provide valuable information to their target audiences build trust with audiences, helping individuals see them as credible resources. One great piece of content is not enough to achieve this, though. It takes consistency. Marketers who have patience and discipline can create useful information consistently to unlock the true power of content marketing.
Content In The Customer Journey
Marketing teams are responsible for numerous tasks. Companies place the burden of lead sourcing, lead generation, thought leadership and brand reputation on marketing's plate. Accomplishing those goals requires marketers to create seamless, enjoyable experiences across the entire customer journey. What better tool to pave the road than content?
Today's customers go through content marketing funnels differently than the customers of yesteryear. Audience members consume content across a proliferation of channels. They also expect their favorite brands to provide relevant material every step of the way. A brand voice that doesn't translate across platforms is far less effective than a cohesive, consistent presence.
You have to start somewhere. Prospects work their way from the top of the content marketing funnel toward the bottom. Despite the wild changes in marketing over the past decade, this funnel remains the most useful way to track the customer journey. Savvy marketers can use its structure to inform their content creation.
1. Meet The Audience On Their Turf
At the top of the content marketing funnel, marketers are responsible for informing audiences about the brand's existence. Thought leadership content is the most effective tool for the early stages of the customer journey.
By publishing high-quality, enjoyable content that is relevant to trends in your industry, you can demonstrate your knowledge and authority. This content can live on a company blog, but it is more effective when placed in third-party B2B eLearning publications. eLearning buyer audiences find these publications credible. As a result, they visit them on a regular basis to stay abreast of changes, trends, and industry news.
2. Invite Prospects To Visit
Once prospects become aware of a brand, they move to the middle of the content marketing funnel. In this stage, content serves to inform and to attract potential buyers to share their information. As they become opt-in leads, they can access more in-depth content like gated eBooks, or attend a live webinar on a topic of interest.
Thought leadership content continues to provide value here. It is increasingly important to include embedded links. Ideal content inspires people to further their engagement. This is done by clicking links to either gated content you have shared with publishers or your company's website or blog. Once there, prospects should encounter a wealth of new information that encourages them to deepen their relationship with your brand.
3. Nurture Relationships With New Leads
Content-driven relationships should not become sales pitches at first sight. The moment a prospect fills out a form to download your eBook or register to a webinar is crucial. On the contrary, the first active engagement with a brand is only the beginning of the bottom of the content marketing funnel.
Once site visitors become interested in a brand, the company should reward that interest with content that provides continued value. Prospects at this point expect companies to continue to prove their worth by maintaining a steady stream of relevant content. With more information, marketers can now target their audiences on social media and through email campaigns, allowing them to personalize content further and slowly move toward a conversion.
The digital revolution did not change the shape of the funnel. If anything, it only made the top wider. Marketers can reach prospects from numerous channels, but the content itself remains the key to guiding those prospects down the funnel.
Content Marketing Funnels and eLearning
eLearning content marketing strategies are built upon traditional B2B marketing principles. Traditional marketing and content marketing agree on the stages that customers experience before buying, but they have different methods of moving customers through those stages. Content marketing funnels are powerful because they are non-intrusive, allowing eLearning brands to create organic interest in their products.
An example of an effective content marketing funnel is a custom solution (ACE®) we have created for eLearning companies, presented in the following six steps:
1st step
It starts with us researching your marketing goals and building an editorial calendar together, customized to your business needs.
2nd step
Based on that research and with our help and guidance, you produce 8 - 10 articles that target specific buyers' personas (e.g. CLOs, L&D managers).
3rd step
Prospects discover your content and we guide them to share their contact information with you by gated assets (eBooks, popular checklists, or white-papers). This provides you with points of contact to the so far anonymous parties that your content drew in.
4th step
Once you create your content, we promote, distribute and amplify it across the global eLearning community of +647,000 monthly users.
5th step
Once several prospects have downloaded your asset (e.g. eBook), it is time to invite them to a live webinar session, which is the closest you can get to sales-qualified leads without outbound sales effort.
This webinar is then recorded and hosted on eLearning Industry, generating leads for as long as you wish!
6th step
Once an ACE® "cycle" is completed, you can relax as leads start accumulating for you indefinitely and you can begin another one - stacking up on your automated leads generation power!
Having worked with hundreds of eLearning marketers on accelerating their inbound marketing strategy, we have developed a true-and-tested demand generation methodology. A proven way to help eLearning brands attract and qualify the right buyers.
This multilayered approach helps us create effective, consistent content marketing campaigns. A strategy that delivers dependable results by creating evergreen inbound funnels for the eLearning brands that work with us.
Measuring Content Marketing Success
No two content marketing strategies are entirely alike. Different brands turn to content to achieve different goals. Brands can reach any goal easily when they learn to measure and anticipate their metrics.
With a quantitative approach, marketers can track the effectiveness of their tactics. They can adjust their strategies and ensure their goals to have the desired effect. Whether a brand seeks to increase traffic, subscribers, conversions, lead generation, or another metric, regular measurement and benchmarking will ensure they take the right approach.
The consistent creation of high-quality content establishes a brand and its representatives as thought leaders within their industry. The companies with the best content become the go-to sources for information. They manage to lend a natural trust that does not exist elsewhere.
Content marketing is an incredible tool for eLearning companies. Mainly because content plays an integral part in the eLearning buyer's job. Be it educating, training and developing their peers they'll find it useful. This makes eLearning buyers more prone to a content approach than other B2B buyers. Brands that create better content are more prominent in their niches. They are able to sell to prospects who might otherwise be wary. By leveraging content during every stage of the content marketing funnel, eLearning companies can accomplish amazing results.
Content Marketing serves the purpose of improving conversions using a very strategic approach, connecting and supplying leads and potential customers with real value. Download the free eBook Digital Content Marketing Strategy For eLearning Marketers: An Essential Guide to delve into an excellent method to start building long-lasting relationships by establishing trust, and see conversions skyrocket by giving users the information they need to make an informed purchasing decision.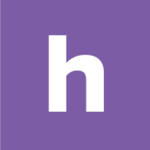 Homebase
Make work easier. Running a small business has never been harder. Homebase helps with free tools to track time and manage your team.