How To Market An eLearning Event Using Digital Marketing
The goal of ANY successful eLearning marketing campaign is reaching the target audience on their home turf. In the old days, this involved TV commercials, billboards, and magazine ads. This was before the dawn of the digital era. But in today's tech-centric world, online marketing is the way to go. Here are 8 ways that you can use to market an eLearning event through digital marketing.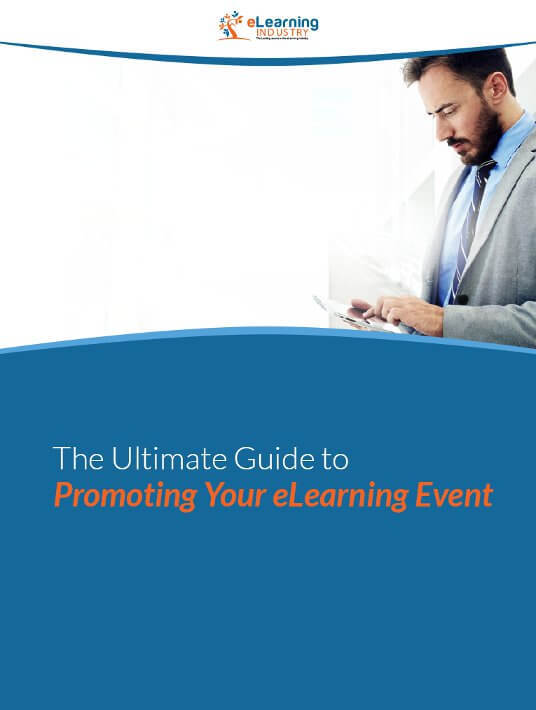 eBook Release
The Ultimate Guide to Promoting Your eLearning Event
Download our free eBook and start promoting your eLearning Events.
1. Create A Facebook Group
Facebook groups serve two very important purposes. Firstly, they allow attendees to interact with each other, which gets them even more excited about the upcoming eLearning event. It also gives them the opportunity to follow-up after the eLearning event and provide feedback. For example, they have the ability to talk about some of the topics that were covered or share their experiences. Another benefit of creating a Facebook group is increasing attendance. People are more likely to sign up for the eLearning event if they have the correct information. Social media groups offer them the chance to ask questions and address concerns in a less public forum.
2. Start A PPC Ad Campaign
Many social media sites now have pay-per-click ads. You pay every time someone clicks on your ad and have the ability to set a budget cap. These ads typically display in user's news feeds or in the side bar. An added bonus is that you have the power to set your own parameters. For example, keywords or target demographics. Thus, the ads only show up on the page when someone is already interested in your eLearning product, service, or eLearning event.
3. Post A Sneak Preview On Twitter
Twitter has a 140 character limit, which means that you can post a full description of your eLearning event. However, you can give your followers a sneak peek of the eLearning event announcement. For example, highlight one of the most important benefits of your eLearning event or a notable quote from your guest speaker. You can also create a trending hashtag or your eLearning event to generate interest. This organizes all of your eLearning event tweets in one place so that attendees can interact with each other and answer questions.
4. Create An Online Forum
Online forums are a great online meeting spot for attendees and anyone else who is interested in the eLearning event. You can even make a private forum one of your sign up perks. People who RSVP early gain access to the discussion thread, where you post valuable tips and tricks. It's also wise to post updates about the eLearning event or special previews of what's to come. For instance, pictures of the venue or the online training materials. Create some ground rules to keep the conversation on track and avoid online conflicts. In fact, you may want to pin the forum guidelines to the top of the page as a reminder.
5. Start A Blog Series
Write a new blog post each week that covers a different topic. Preferably, talking points that relate to your eLearning event. Take it a step further by inviting your guest speakers to create their own posts. This gives them the opportunity to introduce themselves to the attendees and promote their brand or website. Don't forget to include social media links and encourage readers to share the post with their network. Lastly, invite them to leave comments and feedback to increase engagement. Place a question at the end of your posts or ask for their opinions about the topic.
6. Send Email Newsletters
Email newsletters are convenient and budget-friendly. They are delivered right to your target audience and you don't have to pay any postage. Send a new edition every week to stay fresh in their minds, without bombarding their inboxes with daily messages. Focus on a new topic each time and include a guest speaker section that provides a brief bio or quote. If you don't already have an emailing list, add an opt-in to your website and offer a special perk. Even a free email newsletter every week will prompt people to sign up.
7. Become A YouTuber!
YouTube isn't just for personal vlogs and online tutorials. In fact, you can start your own channel to promote your eLearning event. Choose a catchy name, produce a video that features the highlights of your eLearning event and then post it to your channel. Include tags, keywords, and a unique title to make it easy to find. There are a number of video editing and recording tools that allow you to create professional promos without any experience.
8. Integrate Keywords
SEO can make all of these digital eLearning marketing more effective. Research keywords to search for terms and phrases with low to medium competition. Integrate 3-to-5 keywords in your blog posts, social media posts, and eLearning website content. You should also include links to other online platforms to increase traffic. For instance, embedding a link in your latest blog post that redirects readers to your eLearning event page. The key to SEO content is offering value to the reader. You want them to sign up for your eLearning event and improve your site stats, but you have to give them something in return. Consider writing a helpful tip guide or article and posting it on the eLearning Industry.
There are only so many hours in a day. So, make the most of your time and budget by promoting your eLearning event online. These tips give you the opportunity to create a successful digital marketing campaign that increases attendance and improves ROI.
The eLearning Industry can help promote your next eLearning event! Learn more about event marketing services, which includes free social media and Google ads.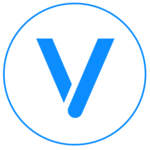 VIVAHR
Simple, Affordable Hiring Software Post your jobs to all the free job posting sites with one click + Culture Marketing™ landing pages.