How to Design eLearning Courses With Long Shelf Life
Designing an eLearning course for today's learners is a challenging feat all by itself. However, if you truly want to make your eLearning course relevant and relatable for future learners, the process of designing eLearning courses with long shelf life can prove to be even more difficult. The good news is that in this article you'll find a range of simple and straightforward tips for how to remove the shelf life limitations of your eLearning course.
These tips for how to design eLearning courses with long shelf life can allow you to develop an eLearning strategy that will be just as beneficial for future learners as they are for your learners today.
If you are currently in the process of designing your eLearning course, you will definitely need to know about the common mistakes that eLearning professionals make. Read the article Top 11 eLearning Mistakes That eLearning Professionals Should Avoid to find tips that will allow you to circumvent the pitfalls of eLearning design and development.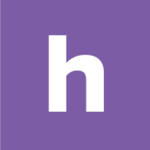 Homebase
Make work easier. Running a small business has never been harder. Homebase helps with free tools to track time and manage your team.