Exploring Training Skills And The Future Of L&D With Ajay Pangarkar
Ajay Pangarkar CTDP, FCPA, FCMA is an award-winning workplace author (The Trainer's Balanced Scorecard), performance strategist, and President of CentralKnowledge. His extensive research and insights into performance at the team and the individual level, as well as on workplace innovation through people, have been breaking boundaries and leading to new streams of thought for years. Today, he shares his words of wisdom with new Learning and Development (L&D) pros, delves into training best practices, and shares insider secrets to hone Instructional Design skills.
What's one piece of advice you'd like to give new eLearning professionals who are just breaking into the industry?
Develop your business and financial literacy skills. If anything, if a practitioner is serious about having learning deliver business results they need to first understand and respect how their business/operations function. The best way is to obtain an MBA or even simply read business books. There are many online business sites and resources practitioners can access to learn the basic skills (not to become an expert but to become literate in the concepts) and to have informed and intelligent conversations with their stakeholders.
But regretfully, I still see much resistance from practitioners to do so. This impresses me only because learning practitioners expect their participants to learn something new and unfamiliar but resist learning themselves. Practitioners need to be the example and practice what they preach to their learners. I like to remind practitioners that they are an internal business function, expected to support internal business needs to ultimately deliver business results. I also like to remind them that their stakeholder is not concerned about learning but rather how the learning contributes to business and operational outcomes.
Which eLearning trend or methodology do you think should make a comeback this year?
Not sure this is a trend or methodology, but I'd like to see better use and accountability for eLearning technology. Now, when I say "eLearning technology" it implies that this is an umbrella statement that includes all technology that develops, delivers, manages, and supports organizational learning requirements and expectations.
I still don't believe learning practitioners recognize the value of the eLearning tech they require or use. I like to tell them that for their business leaders and stakeholders the "e" in eLearning is not about "electronic" or "digital." The "e" for them is about "efficiencies" and "effectiveness." And I don't believe practitioners recognize, let alone acknowledge, this fact.
Additionally, accountability is about how the tech delivers results and how it is financially accounted for as an acquired asset. Much of this is too long to explain here but readers can access many of my eLearning Industry articles where I explain how to account for and apply eLearning technology.
Is there a standout eBook or article published on eLearning Industry that you'd like to highlight for our readers?
There are many articles I've authored for eLearning Industry. I cherish all of them like my children as I've written them with passion and care. Picking one is like picking your favorite child. Also, I've written for eLearning Industry for over 5 years so there are in excess of 60 articles available for readers to access. Some I believe that are applicable in the current L&D (and world) environment include:
Is there a recent development project, product launch, or another initiative our readers should know about?
We're proud to have partnered with elearningindustry.com to lead, develop, and offer targeted Learning and Development-focused eLearning courses. We're also proud to launch an innovative approach to eLearning through our new initiative, LRNonline.com, that will offer:
Free eLearning courses to nonprofit organizations and learning providers, allowing them to develop their library and generate additional revenue
Revenue opportunities for subject experts to develop eLearning courses, and to use for lead generation and market opportunities
The opportunity to develop topic-specific eLearning courses for companies, through licensing opportunities
Free eLearning course development for academic institutions, to allow for true online course offerings and accreditation
What excites you most about the future of Learning and Development?
What excites me about Learning and Development is that it's becoming the focus and priority for business leaders and stakeholders. This statement surprises many because I'm the one who said it, and also because practitioners don't believe their leaders even consider L&D relevant. Business today operates and differentiates based on knowledge. Business success, differentiation, and even long-term survival rest upon how those involved with Learning and Development gather, use, and leverage the knowledge available to the organization.
Knowledge, data, and information are the core elements that drive innovation, creativity, efficiencies, and market growth. Combine this with stakeholder needs to mitigate risk, manage change, and—most relevant to L&D—improve performance, and you begin to see how organizational learning is becoming a high priority for all types of organizations and companies.
While organizational knowledge is composed of many elements, it's "people knowledge" that is the most relevant to every organization's success. With employee scarcity (the Great Resignation), the employee needs to discover value in what they do (the Great Reshuffle), and the shifting work requirements such as automation (the Great Reset) places the learning function and practitioners (those directly responsible for "people knowledge") front and center. They are expected to contribute to organizational results.
Learning practitioners must acknowledge, respect, and focus on their relevance and importance within these elements since they're also the ones stakeholders expect to drive revenue and profitability.
Wrapping Up
A big thanks to Ajay Pangarkar for participating in our Thought Leader Q&A and sharing his thoughts with our community. If you'd like to learn more about Ajay, please visit his author profile page. You can also check out the Developing Professional Training And Facilitation Skills course to gain key Instructional Design skills and become the trainer that everyone talks about.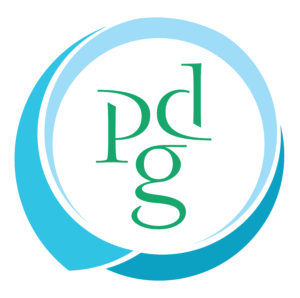 Performance Development Group
We make people better at making their business better.