How Learning Science Can Help You Overcome Remote Working Challenges
Every online training strategy is a work in progress. There are always new ways to incorporate tech, trends, and learning science to improve engagement and stretch available resources. But how do you address remote working obstacles in order to bring everyone into the fold and target your L&D objectives? This eBook features inspired strategies to not only overcome but embrace these challenges by creating training experiences that are built on learning science. First, let's look at some of the most common reasons why L&D strategies miss the mark.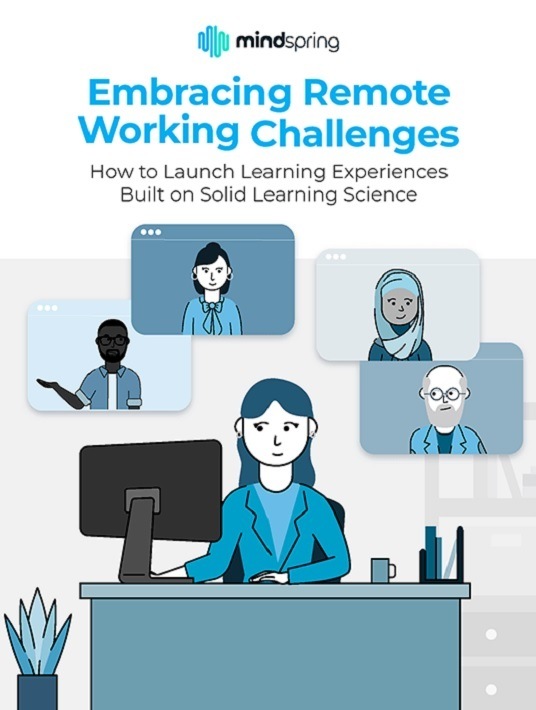 eBook Release
Embracing Remote Working Challenges: How To Launch Learning Experiences Built On Solid Learning Science
Flexibility is key, but does the time-tested learning science support virtual learning experiences designed exclusively for remote positions?
Does Your Current eLearning Program Align With Learners' Needs?
1. Accessibility Obstacles
Employees must be able to access blended learning resources on any device, whenever necessary. Authentication errors, unresponsive design, and other accessibility obstacles hinder trainee participation. They simply can't reach the learning tools that they need to bridge gaps and correct negative performance behaviors. This is why it's so essential to provide content that's suitable for every screen. Another thing to consider when choosing your LMS is single sign-on so that employees use one username and password for every platform.
2. Outdated Or Irrelevant Resources
Personalized learning strategies are based on real-world challenges or situations. That's what makes them personal. Employees learn how to overcome obstacles they face in the workplace and all the content relates to their work roles. Outdated resources miss the mark because they don't hold any meaning for modern employees. The training material must also tie into their tasks and responsibilities instead of just offering a generic overview of company protocols and policies.
3. Misuse Of Learning Tech
You have all the latest and greatest learning tech but you're underutilizing the tools. Maybe you don't incorporate enough JIT online support, or you recommend LMS library resources when you should be hosting a live event to bridge gaps on the spot. The key to embracing remote working challenges is to strike a balance. Know when to use technology to your advantage and when to give employees that face-to-face interaction they need. So, evaluate your objectives and outcomes on a case-by-case basis to find the best approach.
4. No Collaborative Support
This common error can be traced back to a common blended learning misconception; that personalization equals autonomy. Full autonomy that doesn't leave any room for social interactivity or peer support. The truth is that every personalized learning solution should have a collaborative element, even if it's a social media group or coaching program where they can meet regularly and discuss important topics.
5. No Practical Application
There are two types of training that form the basis for all employee development strategies. The first is theoretical know-how. This has all the policies, task procedures, and protocols employees must memorize. Then there's practical application, which many organizations overlook. Staffers are expected to automatically use their newfound knowledge on the job, to magically understand how everything fits together and apply without questioning. The simple truth is that every member of the team needs to put their knowledge into practice; use their skills in a practical context and see how it pertains to their job duties.
About This eBook
Successful learning strategies look different for every organization. It all depends on your objectives, budget, employee experience, and a variety of other L&D factors. But one thing remains constant—effective frameworks are founded on solid learning science. Here's a brief sneak preview of what you'll find inside this guide:
Remote Working Roadblocks: Is Your Team Ready For Virtual Learning?
Lunch And Learns: How To Use Internal Crowdsourcing To Devise Innovative L&D Solutions
The Brain Science Behind Memorable Virtual Learning Experiences
Making The Human Connection: Psychological Factors To Consider For Virtual Learning Strategies
Cultivating A Collaborative Learning Culture: Tips To Bridge The Geographical Divide With Learning Sociology
Linguistics In L&D: Mastering The Form And Function Of Language In Learning
Choice In The Face Of Scarcity: The Role Of Consumer Science In Virtual Training
Putting Learning Science Into Action With Sound Instructional Design
Conclusion
Download the eBook Embracing Remote Working Challenges: How To Launch Learning Experiences Built On Solid Learning Science to discover how you can overcome obstacles with targeted solutions backed by learning psychology and proven methodologies.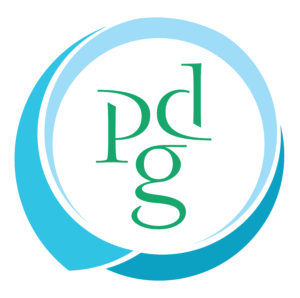 Performance Development Group
We make people better at making their business better.