Your Guide To Virtual Reality Training Programs
Lately, we have seen fancy, high-end headsets making the way into the homes of consumers, mostly for entertainment purposes. The Virtual Reality industry has bloomed. Games have become more advanced and the media experience has developed greatly. At the same time, VR has emerged into the corporate world. The result is that it's paving the way for exceptional learning experiences and countless benefits.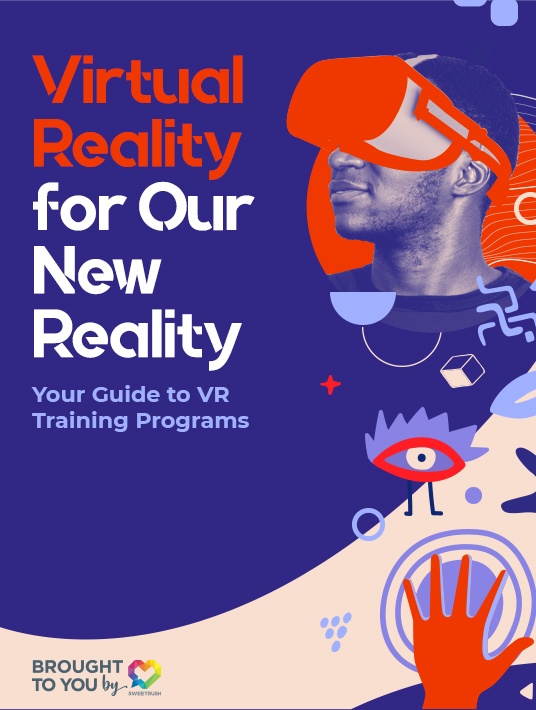 eBook Release
Your Guide To VR Training Programs
Gain valuable insights into obtaining buy-in for designing and launching successful VR training programs.
Today, what we have known so far has drastically changed in terms of training patterns, work, and commute. With the rise of the COVID-19 pandemic, workforces were obliged to work remotely, be trained from a distance, etc. Organizations, and more specifically L&D professionals faced themselves with an unprecedented challenge. How is it possible to ensure quality training without hurting the organization's resources? Is it doable to enhance the skills of the employees and keep them motivated at the same time?
Exploring Virtual Reality For Corporate Training
The answer is the never-boring VR training. Thanks to much greater access to technology, companies don't hesitate to put their employees in a virtual environment for training purposes, now, more than ever, as the future of training in the COVID-19 world is by all means virtual. SweetRush's experts can ensure that, as well. In this resourceful eBook, Virtual Reality For Our New Reality: Your Guide To VR Training Programs you'll get to dig in the essentials of Virtual Reality for L&D whether you're ready for implementation or at the process of exploring this learning solution.
More specifically, get to explore VR training in greater depth in the eBook's chapters:
Introduction: Virtual Reality For Our New Reality
Training For The Modern World: Proven, Effective VR Cases
The VR Investment: Cost, ROI, And Gaining Buy-In
VR Training Trends: New Opportunities To Innovate
Choosing A Partner For Your VR Learning Programs
Putting It All Together: Creating An Aggressive Behavior De-Escalation VR Program At CHRISTUS Health
Conclusion: Your VR Training Journey Starts Now
As you can notice, SweetRush has very carefully created this guide. This resource aspires to explain everything that VR training entails from start to finish. VR has proven to be a tool that grabs the attention of the learners, but how efficient is it through the lens of Instructional Design and how can it impact this side of L&D? In addition, as VR is indeed an important investment, costs, buy-in and ROI are being thoroughly discussed in the eBook. Moreover, the latest VR training trends and how to choose the correct partner for your VR learning program are included in this guide. Last but not least, you will experience first-hand the implementation of a VR program launched at CHRISTUS health through a case study. It showcases many of its instructional and technological advances.
Benefits Of Implementing Virtual Reality Training Programs
If you're still wondering why you should opt for VR τraining for your organization and reflecting on whether it would be useful to read the eBook Virtual Reality For Our New Reality: Your Guide To VR Training Programs, bear in mind the numerous advantages it has to offer for the learning experience of your employees.
First of all, VR is popular because it engages and motivates employees as it offers a lively experience. In addition to that, there is much less risk involved while training through a VR program as your employees try out scenarios that could be risky in real life. As it is considered to be more effective than traditional training, L&D might skip the need το retrain employees, which also eases your costs. Virtual training environments can also be recreated to high precision and resemble real environments making the learners feel they are getting hands-on experience.
Furthermore, VR can improve retention and information recall as your learners learn through doing, and as such, they grasp more complicated concepts faster. Thus, this medium is greatly effective for different learning needs and can be used by various types of learners. Besides being very attractive as a learning solution, it can be done remotely, which is essential during these difficult times we are all facing.
Conclusion
I strongly believe you should start thinking about implementing VR training in your organization. You should get to benefit from all the perks it has to offer. Be aware though, that you should consider all it entails. Discover from SweetRush's experts the areas you should focus on before making the big change!
Hence, I recommend you download the eBook Virtual Reality For Our New Reality: Your Guide To VR Training Programs in order to manage to bring innovative solutions and elevate your learning programs with VR training programs. Be one step ahead of your times and make your organization stand out with content, skilled employees.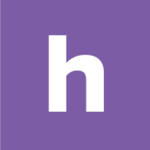 Homebase
Make work easier. Running a small business has never been harder. Homebase helps with free tools to track time and manage your team.