Can Employees Be Made To Come To The Office?
Companies are returning to work from the office because the severity of the pandemic has receded. Companies are making it necessary for employees to return to the office or making them work for some days in the office. Instead of asking employees to work from the office all the time, they are declaring hybrid plans like employees working from the office on some days and from home on others.
How can companies make sure that employees return to the office successfully?
Provide Them With A Notice Period
The approval of employees is also needed before they return to work. It's important because some employees have to take care of their elders and kids at home. Their responsibilities have increased because schools have been closed due to this disease. Give a notice period to employees before joining the office so they can arrange for child and elderly care.
Employees may also have problems with the safety conditions at work in the wake of the pandemic. They may contact HR about the compliance issues and hence, the human resources team must know how to answer such concerns. It's also better to ask employees why they are scared to return to the workplace so that safety measures can be implemented adequately.
Although companies are eager to get employees back to the office, they indeed have to make sure that employees don't contract the disease on site. Due to this, some safety measures have to be implemented, including preventing overcrowding caused by employees talking or getting coffee from vending machines. Companies should therefore make protocols so that social distancing is followed. Apart from this, there should also be a hand sanitizer dispenser kept at the entrance.
Change Rules And Adopt Safety Measures
There is also a need for safety at factories because workstations can be close to each other. So, for safety, distance should be ensured between workstations and the layout must be changed.
On the other hand, wherever companies can't make changes in the layout of the floor, it is better to make factory workers wear PPE kits so that they don't contract any infection. Apart from this, it's better to check the employees' negative RT-PCR reports before they are allowed to resume work from offices. It is also important for companies to consider for whom it should be made mandatory to work from the office because their work can only be done that way. PPE kits are also essential for employees who have to interact with customers. Even an employee traveling outside the country needs to be controlled if it's only for trivial reasons.
Employee shifts can also be altered so that they work in different day shifts, but this is only possible in the case of office workers and not factory workers because the former doesn't need to work from the office every day. Call employees to the office only on some weekdays and not all.
Show Empathy To Employees With Child-Raising Responsibilities
Write emails to employees telling them when the work-from-office schedule will begin and wait for their feedback. You should explain to employees why the company needs them to return to work from the office.
But, despite your urgent need for employees to return to the office, some employees may still want to work from home. It's because they might be still mourning the loss of a loved one due to the disease or might have become single parents due to a loss. In this case, a company needs to show some empathy toward these employees and allow them to continue working from home, but explain to them that despite this privilege they need to act as a team and must be present online when required.
Ensure A Vibrant Office Culture But, With Social Distancing
Companies can also make sure they create a joyful atmosphere for employees so that they feel blessed to have returned to the office. For example, have a pizza party on some days where employees are given small pizzas and no social proximity happens. This is how companies can make sure a smooth transition happens for employees returning to the office.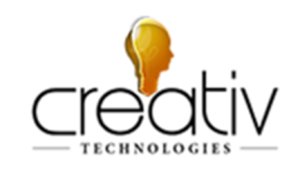 Creativ Technologies
We provide niche elearning solutions to corporate clients. Our company also provides LMS administration services. We are experts in Blended Learning, Mobile Learning and Web Based Training
Originally published at www.linkedin.com.