Moving Forward: How Companies Can Embrace Enterprise Mobility
With the rise of global teams, Bring-Your-Own-Device (BYOD), and flexible work arrangements, enterprise mobility is becoming a top priority for modern businesses. But deciding to change your company's tactics is one thing, doing it is another.
In this article, you'll discover how you can begin adapting your business to this new age. We will explain how you can use various tools, such as microlearning, to help you in this transition. You'll also find out what you should keep in mind to get enterprise mobility right.
1. Consider The Different Enterprise Mobility Options
Enterprise mobility is an umbrella term. It covers all the ways companies empower their employees to work from anywhere with the help of web and mobile technologies. As such, the term doesn't only include full-time remote workers but many others, too.
For example,
workers with flexible work arrangements (that, e.g., work from home one day each week),
executives that need to access corporate data and services on the go,
regular 9-5 employees that take work home, or want to work on a major project on their weekend,
employees working in the field (e.g. truck drivers for a transport company),
employees using their own devices to access company data and services (e.g. because of a BYOD policy).
To come up with the proper strategy, corporate decision makers should understand the different enterprise mobility options that are available, and research into the associated technologies, tools, and support practices.
2. Invest In Enterprise Mobility Infrastructure
For your organization to effectively support enterprise mobility, you need to invest in the proper infrastructure (hardware and software).
The most important concern when making the transition to a mobility-friendly company is security. A corporate network (LAN) that only offers office-wide access is much easier to secure compared to one that staff can access from outside. Cloud-based Software as a Service (SaaS) is a good solution in this case for standard enterprise services such as email, issue tracking, and Project Management.
Cloud services facilitate enterprise mobility, since they work equally well for in-office and remote access. What's best, the service provider takes care of the security side of things. Of course, you'll need to go with a reputable SaaS provider, as the reliability and security track record of different SaaS vendors can vary.
For services that are unique to your company and run on your corporate data server, the ready-made SaaS route isn't an option. You'll need to consult with your IT team (and/or security consultants) to expose such services for remote access. A complete solution will include firewalls, VPN hardware, intrusion-detection systems, and network monitoring software.
In larger companies, the IT department can also take advantage of specialized Mobile Device Management (MDM) software to manage employee devices. Such software allows organizations to track company-issued mobile devices. This gives the IT department control to update software and even wipe out memory remotely in the case of theft.
3. Provide Mobile-Friendly Productivity Tools
To empower knowledge workers to be productive on the go, you need to give them mobile-friendly collaboration and document management tools.
The basics you'll need to offer are:
A Document Management Solution
For medium and larger organizations, a full-blown CMS such as Confluence or IBM FileNet would be ideal. For smaller companies, simple file storage and sharing services such as Google Drive or OneDrive are often enough.
Each of the above has different strengths and weaknesses that you should evaluate, but all offer web-based and mobile clients for all major platforms.
A Remote Collaboration And Project Management Solution
Employees that work remotely need to be aware of upcoming project milestones and to be able to coordinate their work with their on-premise colleagues. To achieve this, they need remote access to their teams' Project Management system, including the ability to create new projects, schedule deliverables, and manage work items for them and others.
There are lots of options to choose from in this area, including Asana, JIRA, Trello, Wunderlist, Basecamp, and others. Most of these platforms offer both web-based and native mobile versions – making things easier for you.
A Remote Communication Platform
Remote employees should be as informed of work-related developments as those working on the company's premises.
To keep mobile employees in the loop, channel all (or most of) such discussions through a communications platform, such as Slack or Microsoft Teams. (Email, despite its age, is another versatile and mobile-friendly technology for keeping everybody up to speed.)
Your remote communications solution should also include a teleconference feature so that mobile teams can still participate in your daily stand-ups and urgent state-of-the-union meetings. (For mobility's sake, try to keep such real-time sessions to a minimum, and don't impose them to colleagues in different time zones.)
In general, ensure that your remote employees (as well as your office employees when they're on the go) have access to the data and services that they need to perform their job effectively.
4. Provide Mobile-Friendly Training
A change towards enterprise mobility affects all areas of a company's operation: workflows, management, collaboration, timetables, and corporate eLearning. As many businesses have already discovered, mobile learning, and especially microlearning, is a better fit for a mobile-first workforce compared to traditional, content-heavy employee training.
Among the many benefits of microlearning in the workplace is the increased speed of knowledge transfer it allows. Rapid knowledge transfer is especially crucial for employees in the field, who are often required to absorb a moderate amount of information as fast as possible (e.g. a salesperson who needs to learn the specifications of a newly launched product).
Another positive aspect of microlearning software is that it demands very little time commitment from mobile learners. Employees can fire up a microlearning app on their phone and learn something new in the span of a taxi ride or a short break. Card-based microtraining software, such as TalentCards, is a great fit for this kind of informal learning.
Microlearning units are also typically shorter and lighter in size than a traditional eLearning course. This, plus the fact that they can be downloaded and completed on the go in a matter of minutes, makes microlearning the most mobile- and offline learning-friendly training option.
Conclusion
Just as the web transformed the early nineties, the mobile revolution is changing how we do business. If you're only beginning to embrace enterprise mobility in your organization, these tips are a great place to start. As each company is different, and there's no one-size-fits-all mobility strategy, the rest is up to you.
We do, however, suggest, that you have a look at TalentCards, our own mobile-native microlearning solution. It's a great tool to have in your enterprise mobility arsenal, and it comes with a free-for-life plan that lets you experience its full functionality at no cost.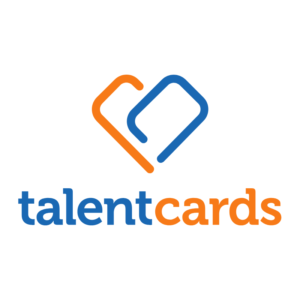 TalentCards
Connect workers globally, transfer knowledge, and impact performance. Meet TalentCards: the mobile microlearning tool for your deskless workforce.