The Ultimate List Of Mobile Learning eBooks To Download
No doubt that Mobile Learning is here to stay. So, why not taking advantage of the fact that online learners can access our online training material at their convenience from anywhere around the globe, 24/7?  In this article, you can find a list of the latest 9 Mobile Learning eBooks you can download and read. All Mobile Learning eBooks are accompanied by a brief description of the eBook content to help you pick up the ones that better match your interests. These Mobile Learning eBooks cover a wide range of topics, give examples, and discuss a variety of topics related to Mobile Learning and how it can be used to maximize the effectiveness of your online training program. This wealth of knowledge offers insight into the full spectrum of the benefits deriving from Mobile Learning.
Mobile Learning is more than a trend. This list will constantly be updated with new Mobile Learning eBooks, so keep it as a reference, and download the ones that better match your interests. Enjoy your reading!
1. How To Leverage A Mobile Learning Strategy To Increase Learner Engagement by Kallidus
Learning engagement is the main goal of L&D and you can boost it with a mobile learning strategy. Experience a journey through collaboration, microlearning and strategy development to find out how you can boost engagement through a transformation to mobile learning. Learn all about how you can aid the recruitment process, modernize learning, and help your company reach its full potential at every stage of the employee lifecycle.
2. Developing A Mobile Learning Solution That Embraces Anytime Anywhere Learning by Designing Digitally President, Andrew Hughes
This eBook discusses the many benefits of a mobile learning solution and reviews some of the key factors of this training approach, ensuring you can provide the most effective delivery to your workforce and see positive ROI. Worry not, since this ultimate guide will show you the steps to creating an effective Mobile Learning App. Delivering training to your learners at the moment they want is the key.
3. Mobile Learning – How To Leverage Mobile Learning For Your Training Strategies? by 360Learning
The aim of this eBook is to illustrate the extent to which mobile training is initiating a new era in the field of eLearning, and how you can put this to the benefit of achieving your business goals. Read how you can use mLearning to achieve your business goals by increasing the engagement and interactivity of your users with your training offer. Do yourself a favor and check this must-read – it will really help you boost your workforce's performance, as the mobile device has already revolutionized the world we live in.
4. 12 Examples That Prove Mobile Learning And Microlearning Is An Essential Combination To Meet Your Learning Mandate by EI Design
This eBook is designed as a guide for organizations to enhance their existing strategy by understanding Mobile Learning and Microlearning and using their combination in online training. What you get here are examples and answers to specific questions. There is also an introduction so that you fully comprehend what Mobile Learning and Microlearning are, and what they can do for you, especially when combined. All the reasons to beneficially design your corporate training accordingly, are laid out for you in this eBook.
5. Decoding Mobile Learning - A Handy Guide by CommLab India
Mobile phones have become an integral part of our lives, touching everyday activities such as shopping, traveling, and staying fit. Worklife has become hectic – employees are prone to short attention spans and distractions. How can organizations retain the competitive edge in this scenario? Offering engaging training on mobiles is 'the' thing to do. Explore the potential of mobile learning in this must-read eBook.
6. Cracking The Mobile Learning Code: xAPI And cmi5 by Obsidian Learning and RISC, Inc.
What this eBook analyzes is how mobile technologies can support both formal and informal learning in Instructor-Led Training (ILT), Web-Based Training (WBT), blended learning experiences, and on-the-job performance support. It also addresses global trends in mobile technology use and presents examples of novel applications of mobile learning. Finally, it provides a technical overview of xAPI and cmi5 and examines how these technologies can be used to capture the entire spectrum of learning, from formal to informal.
7. Embracing The Mobile Future: Aligning L&D With The Rise Of Enterprise Mobility In Corporate eLearning by Docebo
Mobile learning has transcended "trend" status and is now considered to be the best practice for corporate learning. Learn more about mobile learning and how to introduce a mobile learning strategy at your organization. You 'll be let in on the reasons for the massive growth in mobile learning, opportunities arising in enterprise mobility, and plans to launch a mobile program. Mobile learning is not an option, but a prerequisite for every corporate eLearning program. Sensibly, this here is a must-have.
8. Mobile Learning: Let's Not Phone It In! by Upside Learning
When considering implementing mobility, organizations tend to be at different levels of comfort and adaptation. This eBook is meant for training professionals and enterprises along a spectrum: from those considering mobility for the first time, to those who have already implemented such training interventions and are considering improving their effectiveness. The eBook distills Upside Learning's 13 years of experience through 9 informative cases.
9. Mobile Learning And The Future Of L&D by Growth Engineering Ltd.
Whether you are just starting with mobile learning or looking to take your grasp of the subject to the next level, this eBook has you covered. Is your training ready to meet the changing needs of your learners? Find out why mobile is so important and how you can use it in your training initiatives. Besides all the introductory stuff, you 'll get tips for more effective mobile learning, how to use mobile technology in L&D, and a sneak preview to the future of mobile learning.
With this list of Mobile Learning eBooks on-hand, you can tap into the insight, advice, experience, and expertise offered by top eLearning experts, and get guidance and tips of great use, from the best in the field. Keep yourself updated, on this "larger than trend" learning practice, that is transforming eLearning. This is an opportunity you shouldn't miss. Best of all, you can download them quickly and conveniently.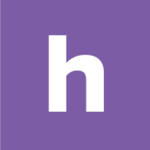 Homebase
Make work easier. Running a small business has never been harder. Homebase helps with free tools to track time and manage your team.