7 Tips For Effective Remote Staff Onboarding
Remote employment is definitely here to stay. According to a 2017 US-wide survey, 30% of working Americans already work remotely [1], and the numbers are only going up.
It's good for business, too: Telecommuting lowers costs and lets you tap into a global talent pool. Still, managing remote employees and keeping your remote workforce engaged can be challenging. To make it less so, here are 7 tips for effectively onboarding remote employees and making them feel part of their new team.
1. Help Remote Workers Set Up
Remote workers must often use company-issued hardware and software. If that's the case, you should schedule your remote staff onboarding to start after they've already received and set up their equipment.
Making sure that everybody is properly set up will prevent lots of head-scratching and disruptions during your remote staff onboarding sessions. Devote the first day (or days) of your onboarding program to helping remote hires configure their working environment.
Have IT and team leaders help them set up:
work-related software (e.g. MS Office)
tools required by your IT department (antivirus, password managers, etc.)
team collaboration platforms (chat, file sharing, etc.)
Also make sure that their sound card, microphone, and web camera are configured for voice chat and video-conference sessions. You'll need those to work both when you onboard your remote staff and once they start working.
2. Introduce Remote Workers To The Company Culture
On-site workers can absorb a company's culture through their everyday interactions at the office. For remote workers, that's more difficult.
It's better to be proactive and take advantage of your onboarding process for remote employees. It can be a useful way to introduce new hires to the company's values and culture early on and in a controlled manner.
Your introduction should include:
a high-level description of your company (early history and major milestones, mission statement, short- and long-term business goals, etc.)
a breakdown of the company's values (customer focus, attention to detail, etc.)
an office code of conduct (regarding communication, commitment, inclusiveness, etc.)
3. Introduce Remote Hires To Each Other And To Their On-Site Colleagues
It's important to make remote workers feel like integral parts of their team, both during their onboarding and after it's completed. An important first step to achieving this is to help them get familiar with the people they'll be collaborating with remotely.
Take some time in your remote staff onboarding schedule to organize teleconference sessions to introduce employees (remote and on-site) that will be working together.
If your workforce is split between remote and on-site employees, assign each new remote hire an on-site mentor. Their responsibility will be to answer your staff's questions and keep them in the loop about work-related developments.
Having a closer relationship with someone inside the company from the start will ease the new employees' anxiety and increase their engagement.
4. Help New Hires Communicate Effectively
When it comes to remote work, clear and efficient communication is key.
Employees working in the same office can simply visit each other's desks, or have regular meetings. For remote workers, collaboration must go through email, chat, and Project Management software. This can be difficult for people who work remotely for the first time. To help them ease in, teach them how to integrate the company's online collaboration tools in their everyday workflows.
Go beyond the basic use and technical aspects, and teach new hires the proper etiquette of such tools as well. It's important to know how fast they should respond to each type of message, the proper tone and language, and so on.
5. Answer Their Questions
New hires are usually quite anxious about their roles and responsibilities. This is doubly so for remote employees, who have the added disadvantage of having to figure a lot of work-related procedures and best practices on their own.
When onboarding remote employees, you should aim to put them at ease by answering questions that many new hires are afraid to ask (e.g., regarding vacation policies, bonuses, reimbursement procedures, etc.). It should also explain the most common things that will be expected of them to know when they start working.
Of course, even the best onboarding program will leave new staff with many unanswered questions. Leave some time towards the end of your onboarding program to gather feedback from your remote workers, and have team leaders do a Q&A session with them.
6. Remote Employee Onboarding Doesn't Have To Be Remote
Until now, we've assumed your remote staff onboarding should take place entirely online. This might not necessarily be the case, though.
It's common practice for remote workers to come into the office every once in a while for company-wide meetups, training, etc. So, while your remote hires might prefer to telecommute most of the time, it might still be possible to gather them in for all or part of their onboarding.
You could, for example, ask them in to take a tour of the company's premises, meet their on-site colleagues, and have them follow the rest of their onboarding remotely.
Take advantage of their visit to provide them with company-issued equipment and software, have them sign their employee contracts, and so on.
Have them take a few seminars in a traditional classroom as part of their onboarding. In fact, this might be necessary if their remote work involves skills that require physical demonstration.
An employee onboarding software with strong blended learning functionality will make it easy to combine remote and local in-person training.
7. Extend Your Remote Workforce Onboarding
While on-site workers have access to everybody in the office during their first days, remote workers don't always get all the assistance they need and are often hesitant to ask for help.
As your remote workers take on their first work-related projects, extend your onboarding program to cover your remote employees' first days at their new positions, and have their team leaders stand by to answer any questions.
This will make them feel more supported when they most need it and give them a guilt-free outlet to ask for the help they need.
Conclusion
A remote staff onboarding program can help your remote workforce connect with their colleagues and get productive sooner.
Has your company used employee onboarding to help its remote hires join in more easily? If the answer is yes, we'd like to hear from you. If you have any additional tips for onboarding remote employees, share them with our readers in the comments.
References: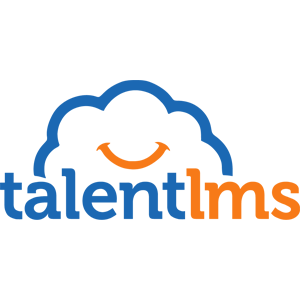 TalentLMS
Easy to learn, easy to use, and easy to like, TalentLMS is designed to get a "yes" from everyone, including C-level execs, budget heads, and busy employees. Now, instead of checking out, your whole organization leans into training.