A Brief Intro To PDF
PDF (Portable Document Format) is a file format developed by Adobe and intended for distributing documents which contain not only text but also graphic assets and media files, clickable links, and signatures. For now, along with the official Adobe Acrobat, PDF is supported by lots of office apps and other programs.
PDF files offer some benefits. They:
keep the format the same to everyone and on each platform,
support various types of content,
compress content without quality loss,
allow protecting your content with watermarks, signatures, etc.
So, let's see how to use PDFs to improve digital teaching and learning activities.
Create A Class Newspaper Or Workbook
Cover interesting events and important news related to your class/group in a digital newspaper. It is a perfect activity to develop and practice the creativity, writing, and layout skills of students. Educators are also welcome to participate. It's a good idea to make up a schedule for releasing the newspaper or devote each issue to some specific event; for example, upcoming exams or summer holidays. PDF will be ideally suited to distribute such a digital newspaper.
If a class newspaper seems a little bit complicated, you can prepare a PDF workbook template, something like a weekly/monthly classroom newsletter. In this case, you can save your time and only fill in actual info instead of creating everything from scratch each time.
Convert Presentations To Learning Materials
Lots of educators often prepare and use colorful and stunning presentations to explain new topics and engage students. However, not every user knows that you can easily convert all the slides to PDF with just several clicks. This way you can make easily accessible and usual-format learning materials from a presentation.
It's much more comfortable to send PDFs rather than PowerPoint presentations to students. In this case, you can be sure that everyone will use the same file where text, pictures, or other elements don't slide down, which happens from time to time with presentations since you can use different programs to open them, and as the result, formatting is lost.
Compose A Customized Fillable Test
Educators often use already existing assignments when it comes to testing students' knowledge. However, sometimes you need to create your own tests and papers; for example, when you need to control students on some specific topic and can't find any ready-to-use appropriate tests. PDF allows creating fillable assignments tailored to your lesson and exam plan. Students just need to fill in the required fields using any available PDF editor. It's also a perfect scenario for remote classes.
Another good idea is to create a customized test from your DOCX file which already contains all the necessary info. All that remains is to add and adjust input fields. You can do it, for example, with ONLYOFFICE, which allows saving the created form in PDF and share with your students.
Use The Annotation Feature
With PDF, you are able to use comments, highlighters, sticky notes, and other elements. It can be really useful when, for example, you need to assess and review written home tasks, including group projects. What's more important, it eliminates the need to print out any papers. And vice versa—students can also use this functionality. For example, when they are working on a new text, they can mark or underline unknown words, write down useful notes, etc.
Mix The OCR Tool With PDF
I guess some educators will remember a situation when they found some great materials appropriate for the class, which, however, were available only in written format, be it any book or brochure. One of the possible ways out instead of time-consuming manual typing is using any free OCR tool which helps you convert the found material into readable PDF.
How To Work With PDF
The most popular tool for working with PDF is Adobe Acrobat. The basic version can be used for free—it's absolutely enough to view PDFs and do several basic operations, including commenting and printing. In the paid version of Adobe Acrobat, you can also edit, scan, convert, sign, and more.
However, the Pro version pricing is not affordable to everyone. In this case, you can use free PDF viewers and editors—for example, online services like Wondershare PDFelement and Sejda (but they have certain limitations). You should keep in mind that it's not recommended to upload PDF documents which contain confidential information like students' personal data to online services.
You can also use open-source desktop apps like Okular and Scribus, or self-hosted suite ONLYOFFICE, which can be integrated into your learning management platform, thus guaranteeing a higher level of data protection. For example, ONLYOFFICE also allows you to convert PDF to DOCX files and edit them like any regular office doc.
Conclusion
As you can see, PDF files can be successfully implemented in digital learning. They allow adding some interactivity, help better organize learning materials, and minimize actual paper usage. I hope you will take some ideas from this article and bring them into practice or share your own inventions on using PDF in education.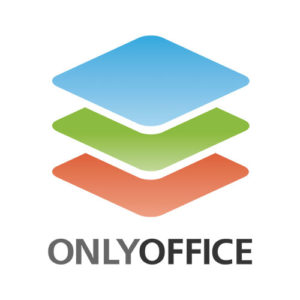 ONLYOFFICE
Fast and secure web-based office suite for education with online editors, fillable forms, document and project management