Customer Training Is A Guarantee To Business
Customer training has become such a major concern for companies because there is an increase in competition which has complicated matters. There has also been an increase in the use of technology in products, due to which customer training is critical to the product's success. The customers have to be given training so that they don't face any problems using such products.
Companies have to be cautious regarding customer training because customers are now opting for subscription-based services which they can cancel at any time if they don't find the product easy to use. They will only pay for the monthly subscription once they learn to use the product. Moreover, the Tort law ensures that customers can claim damages when they suffer an accident because either the product or the service rendered was defective. Companies must train consumers, who have the right to be informed, as per the Bill of Consumers which acknowledges the rights of product buyers. Apart from leading to accidents, a lack of product knowledge can also lead to its total ouster from the market.
On the other hand, when customers are happy with your product, it leads to the favorable consequence of cross-selling. Consumers like to try out other products from the same brand because their belief in the brand has been strengthened through customer training.
Reasons Customer Training Has Become Essential
1. Introduction Of The Best Technologies
Companies have to realize how important it is for them to allow customer training because they are introducing complicated technologies that everyone may not know or understand. If the customers are not trained to handle such technologically superior products, all the money invested in research and development will go down the drain.
2. Preventing Loss Of Customers
Customer managers will have to handle many support tickets, created by customers who face problems in using the product. Customer agents won't be able to handle so many support tickets and calls, and this would lead to the loss of the customer base. The result would be negative word-of-mouth publicity for the company. The customer training efforts of a company need to involve all its departments.
Make The Development Of Customer Training An Interdepartmental Effort
Companies must ensure that apart from Subject Matter Experts, people from other departments, such as sales and marketing, must also be involved. People from sales, like distributors and resellers, are aware of the target demographics and know what kind of problems they might face in using the product. The customer support department can also offer exemplary help because they get calls from users who are irritated while using the products due to some particular features. So, the staff from this department can ensure that you explain the features while preparing any customer support content. The marketing team knows how to better communicate such content to customers. The marketers can also help in designing content that appeals to customers, showing the company's compassion for their product-related troubles. Even though the documentation for customer training is prepared for consumers, it can also be used for onboarding sales agents who could get an idea about the frequent problems encountered by customers, and their solutions.
Using Microlearning In Customer Training
Customer training complemented with feedback is an excellent way to introduce improvements in your products, leading to further success. The company can create microlearning videos about complex product features so that customers immediately solve the problem rather than having to call customer care, which isn't available all the time. Microlearning also saves customers time when they are in no mood to watch a 15-minute video and get unrelated product information. Apart from videos and infographics, quizzes are an effective way to impart useful knowledge about product features to customers.
Challenges In Creating Customer Training Content
The major challenge before business organizations is that they have to hold team discussions to generate the best possible customer training content. Apart from this, there is a requirement to hire the best possible trainers if webcasts are used. Companies need to know that before they plan to launch a product, preparing customer training is the initial step. The company can prepare such products alongside the product testing feature, which shows its usage difficulties. Before a company starts designing a product aimed at a certain demographic, it should assess the customer training needs.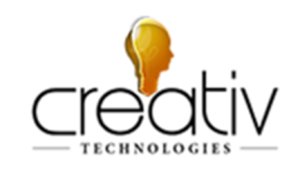 Creativ Technologies
We provide niche elearning solutions to corporate clients. Our company also provides LMS administration services. We are experts in Blended Learning, Mobile Learning and Web Based Training