How To Measure Training Using Learning Analytics
Learning and Development professionals are frequently asked to report on the effectiveness of their training programs. However, reporting simple completion statistics for training just isn't cutting it anymore. Measuring and reporting the return on investment (ROI) for training is essential. Without being able to measure training properly, though, this is a very difficult challenge. Modern learning analytics provide the measurements that allow training directors to examine how effective their training is at achieving their business goals.
Mobile training applications such as Practi can measure and report complex learning behavior that paints a much fuller picture of training results and the business impact of learning.
Being able to measure things like learner engagement and levels of expertise acquisition can help businesses make better use of training data.
It is no longer sufficient to report that 85% of your team completed a $15,000 eLearning program. Increasingly, directors of learning are being asked to report on the ROI for their training by answering questions like:
How did the training help to achieve business objectives?
What are the long term positive business impacts of the training?
How will the training directly enhance team performance?
To answer these questions, training directors and learning management professionals need to make use of deeper learning analytics provided by modern and mobile Learning Management Systems.
Engaged learners are often your indicator of training success. But what is engagement and how do you measure and report this using learning analytics?
Mobile learning applications, such as Practi, can measure things like initial training engagement factors which report on:
Which learners sign in and begin their learning quickly.
Which areas of your training content do learners engage with the most initially.
Which group of learners starts actively training (as opposed to signing in and out, abandoning unfinished material, etc).
How many learners access optional material and in which sequence.

Engagement Measures Are Meaningful
When training managers are able to use real time learning data and mobile learning analytics to measure things like engagement, they can identify things like:
Who is actively on a path toward learning.
Who might need a reminder or some coaching.
Will the team reach their training goals within a time frame.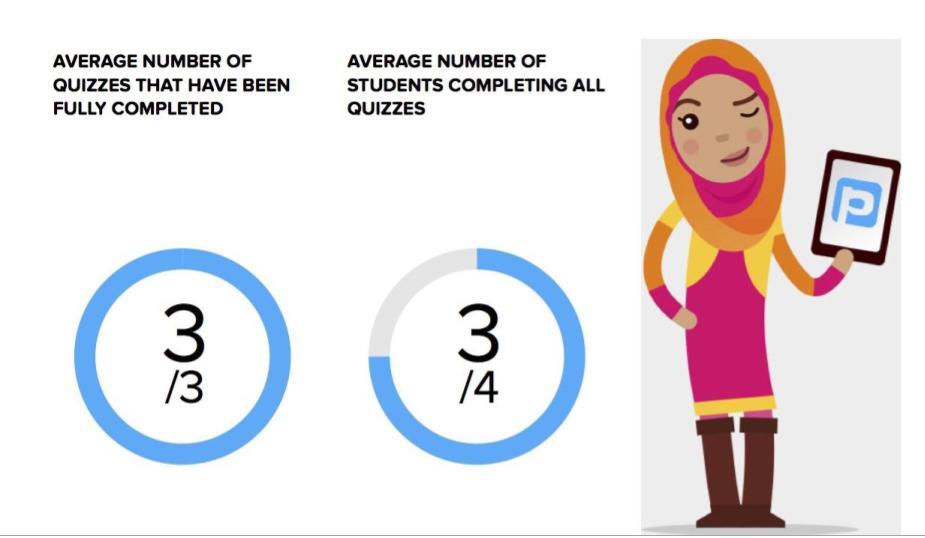 The amount of data collected by mobile learning applications such as Practi allows for some predictive analytics that can report on such this as:
1. Likely To Succeed.
Learners who sign in, start and complete material, independently work in blocks of twenty minutes or more, quickly correct their mistakes, and perform other learning behaviors that indicate learning success, are those who can be identified early as "likely to succeed".
Why measure this? When you identify these learners early in their training, you can provide positive feedback and coaching that will ensure their success. Early training intervention that encourages success is one of the greatest factors in building a culture of continuous learning and improvement.
2. Needs Coaching.
Learners who sign in and out without attempting or completing material, or who abandon material or skip around in training content without moving sequentially, or who become "stuck" in a topic area, or other metrics that indicate a learning block, can benefit greatly from some coaching.
Why measure this? When we help struggling learners by intervening with coaching, we support a growth mindset for the learner and build that mindset within the learning culture. Quick and early intervention is also a part of the most important stage in any learning system which is feedback. Intervening with struggling learners means you can quickly discover whether content needs updating, whether there are technical problems unrelated to learning, whether a learner has a language barrier or other challenges.
3. On The Path To Competency.
Learners who move through material deliberately, showing measures of focus, fixing mistakes, accessing and reading feedback, can be identified early as those likely to attain competency.
Why measure this? Again, the opportunity to provide learners with feedback that reinforces their deliberate learning behaviors helps to coach them to ongoing success. There is strong evidence that learners who engage in metacognition - "learning to learn" is one of these - develop quickly into successful independent learners.
Making The Best Of Modern Learning Data And Analytics
New Learning Management Systems that are built for "mobile first" training are able to collect and report on a richer range of learning data.  This data can even be pushed back to the learner to support and encourage them. For example,  successful learning incorporates the 3 Fs: Focus (the learning process), Feedback (use of learning data), Fix it (learner's continuous improvement). Learning data can deliver feedback to the learner which is customized to reflect both the learner's past behavior and can recommend future actions to improve success.
Mobile training apps such as Practi offer access to more and deeper learning analytics which means that training directors don't have to wait until the end of a course to discover if their team is disengaged or successful. By using learning analytics, such as those provided by Practi, learning managers can measure training engagement and receive the data they require to ensure that their whole team can succeed.