A New Employee Checklist - Onboarding Overview
Remember that feeling of starting a new job? The excitement, anticipation? Reflecting on your employee onboarding process may feel different, but now you're responsible for new hire training and it's your job to make sure each and every new team member has a great experience joining your company.
There are different ways to bring excitement to the employee onboarding process, as well as common pitfalls of what makes an employee onboarding program boring. It's so important to consider how you can start building employee engagement before your new team members start on Day 1.
As a leader, it's your responsibility to be intentional and involved with new employee training. New employees will remember if they are thrown into meetings unprepared; treat them as the humans they are, with all their wants and needs, as that is a big part of feeling accepted. Think about how you would want to be treated if you were just starting at your company.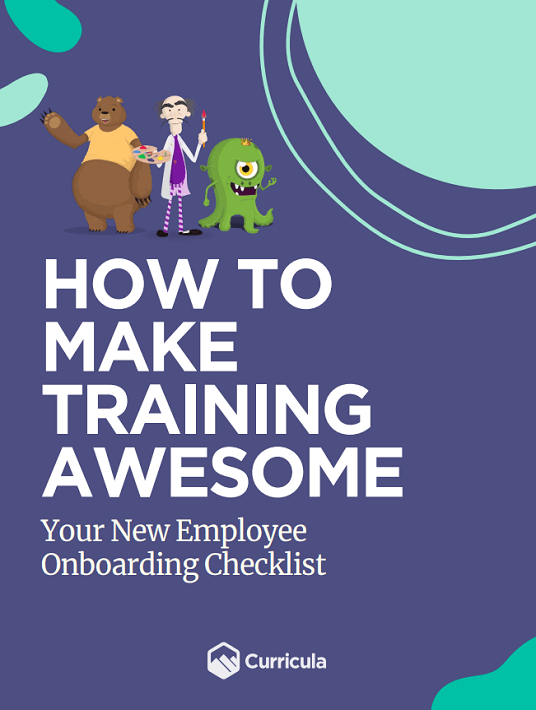 eBook Release
How To Make Training Awesome: Your New Employee Onboarding Checklist
Learn insider tips to banish the boredom and boost new hire engagement!
The Ultimate Checklist For New Hire Onboarding
Here is a checklist to consider for your new employee onboarding process:
How can I make your employee onboarding process fun, even if everyone is online or working remotely?
What does my new employee need for their onboarding from HR paperwork / benefits to job-specific training?
Is there a way to leverage current employees or company leadership to use storytelling in our new hire onboarding?
How can we create a company culture of ongoing employee training?
Do I need to develop custom content in my LMS?
What does our IT or compliance team require for new hires to complete for security awareness training?
Is there a way we can gamify our compliance training?
After the initial new hire training is over, how can we collect feedback from our new hires? What can be done to improve our new employee onboarding experience?
Onboarding your new hires goes beyond giving an employee your company's t-shirt and a computer. It is all about learning the mission, vision, and the core values of your organization, plus educating your new employees about what your product/service actually does as part of integrating them into your company culture.
At Curricula, we use storytelling as the foundation of our eLearning content. The characters you see in this book come from our animated online training episodes
*Faildoze* is a term we use as a warning sign for a potential pitfall. Similar to a bulldozer, when you fail at something so hard, you're just crushed, or you've crushed someone else — that's what it means to be a faildozer. We don't want to faildoze any new hires.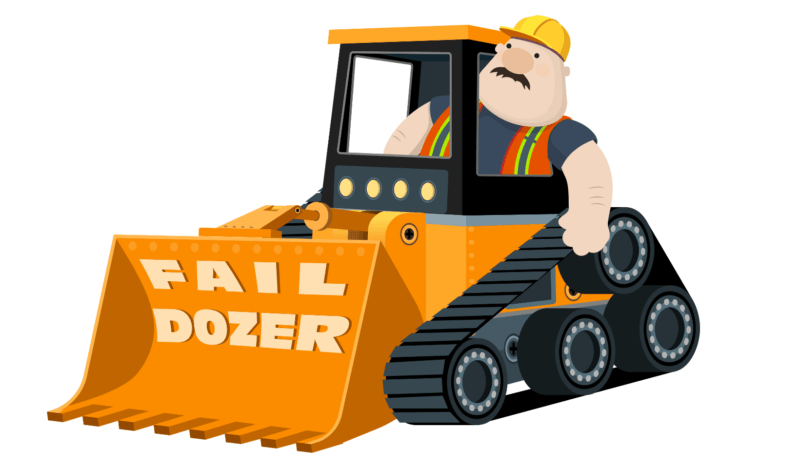 Creating An Emotional Connection
We wrote the eBook, How To Make Training Awesome: Your New Employee Onboarding Checklist, so you can jump around to the parts of this book to find the information you need to be successful with your new employee training. Each chapter ends with key takeaways, and we'll also host a webinar, to discuss how to incorporate storytelling into your employee training.
We've created our own learning path for how to design a pretty awesome new employee onboarding experience. If we learned anything from this eBook it's about putting in the effort to create an outstanding employee onboarding experience that is worth it. Employees will remember and recite their onboarding experience for the rest of their careers.
Think about how you can go beyond a PowerPoint presentation to create a training experience that develops a feeling for your new employees that they're joining something bigger than themselves during new hire training.
Until the robots rise to power, everyone who works at your company is a human with thoughts, feelings, and emotions. Put your people first and empower them from Day 1. We're all in this together to support each other. Thank you for taking the time to make your new employee experience a fun and memorable one.
Now let's get started learning together…
Turn Your New Hire Training Process Into An Immersive Experience
Download the eBook How To Make Training Awesome: Your New Employee Onboarding Checklist for more tips to rev up the excitement and create a culture of continuous learning. You can also replay the webinar where we discuss how to harness the power of storytelling for your employee training experiences.