Microlearning And Rapid eLearning Boost The Learning Culture
Facilitating a strong learning culture in your organization is easier than you thought with the help of microlearning assets and rapid eLearning. The advantages rapid eLearning offers to corporate training are indisputable [1]. Let's review the benefits of pairing rapid eLearning with microlearning assets.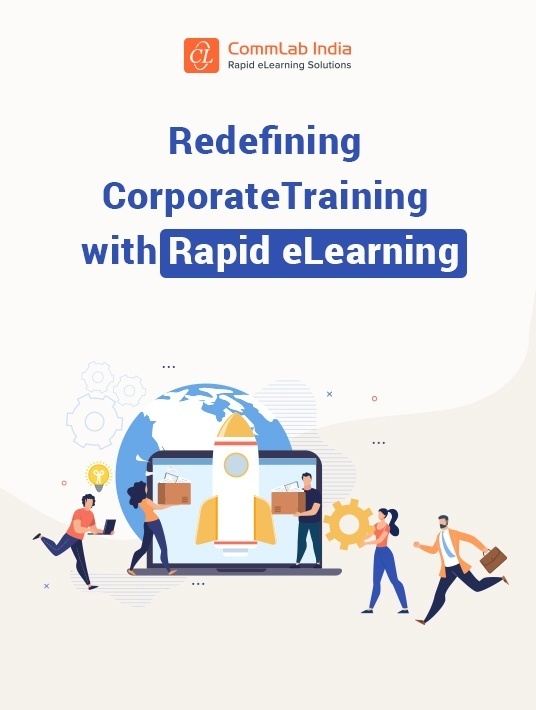 eBook Release
Redefining Corporate Training With Rapid eLearning
Explore rapid eLearning and revamp corporate training.
The What And Why Of Learning Culture
According to a report by Axonify on frontline employee training [2], 81% of employees believe training makes them feel more engaged at work. A learning culture is a collection of practices [3], values, and processes that encourage employees to develop knowledge and competence.
Encouraging your employees to learn while working makes them more engaged and involved, creating a learning culture that greatly enhances their job performance and also your Return On Investment (ROI).
A learning culture encourages continuous learning and thus increases employee motivation. Here's more on what a strong learning culture can offer to your organization:
Increased productivity and profit
A heightened sense of accountability
Easy transition to new job roles
Enhanced ability to adapt to change
Continuous development and commitment
So, we all agree on the importance of building a strong learning culture to succeed and stay in business. And microlearning is one of the best strategies to do that.
Microlearning Assets To Facilitate A Strong Learning Culture

With microlearning assets [4], it becomes easy to facilitate a learning culture because they are short and designed to be accessible on mobile devices. They:
Facilitate collaboration
Allow variety
Can be blended with formal training
Offer performance support
And the best part is that microlearning assets can be used in every stage of the learning framework, thereby being ideal to promote a continuous learning culture.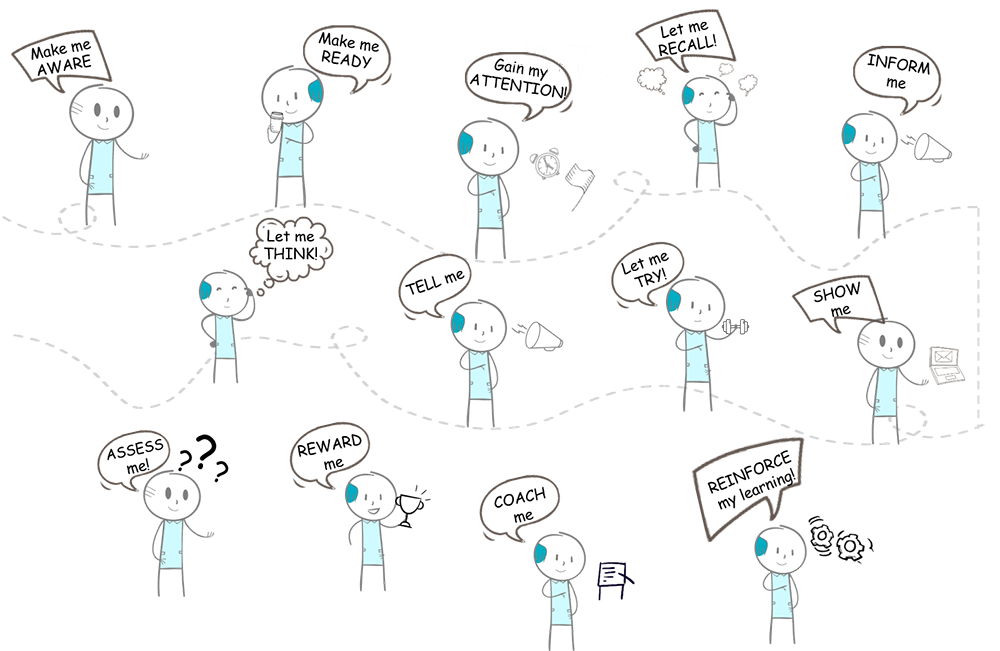 Rapid eLearning To Create Microlearning Assets
Rapid eLearning authoring tools offer an organization the benefit of cutting down enormous amounts of time and costs in eLearning projects. These tools are also great at creating microlearning assets.
Microlearning assets help employees learn quickly, without cognitive overload, and rapid eLearning helps ensure that no matter what the format is, it is developed and published in a short period. Rapid eLearning can be developed by converting existing ILT material or by repurposing eLearning courses into microlearning formats [5]. Here are a few examples:
Webinar snippets to micro-videos
Lengthy eBooks to interactive PDFs
Audio recordings to podcasts
Checklists to infographics
Roleplay exercises in the classroom to micro-scenarios
Safety guidelines to game-based nuggets
These microlearning assets can be used as quick takeaways from formal training and can also be delivered in the form of performance support. Let's bust a misconception here; microlearning assets do not come from just chopping content. Instructional Designers and Subject Matter Experts help by ensuring content is segregated based on learning objectives.
So, what rapid eLearning does is provide sound Instructional Design—without the fancy frills. It ensures an active learning culture by quickly converting lengthy content to short nuggets, preventing information overload. Rapid eLearning has another advantage compared to traditional formats of learning in that it uses very little of the SME time [6].
One way to facilitate a strong learning culture is to allow your learners to take the training at their own speed. Microlearning is an excellent tool for this. Short learning nuggets offer not only variety to learners but also the freedom to choose how they learn and when. Most popular authoring tools offer HTML5 output for effortless delivery, viewing, and scalability on mobile devices. They also help you build learning resources in a variety of formats, helping strengthen your learning culture.
An added value here is that you can also provide edutainment through microlearning. Short learning games act as incentives for your employees to learn, whether at work or away. "Edutainment" [7], a unique integration of education and entertainment, uses various engaging techniques to impart knowledge. With this combination of rapid eLearning and microlearning assets, you can accommodate every learner's needs, and that's how you keep the learning culture alive!
Rapid eLearning stands out from traditional development because of its easy usability. Micro-quizzes, for example, are wonderful microlearning assets that help check existing knowledge, helping your learners recall what they learned and improve their knowledge retention. These simple-to-absorb learning resources help your learners in the easy acquisition of new skills and abilities. That's how you facilitate a high-impact learning culture that's holistic, vital, and energizing.
Download the eBook Redefining Corporate Training With Rapid eLearning and join the webinar to get the chance to incorporate modern learning strategies into your training quickly and easily.
References:
[1] Leveraging Rapid eLearning Practices for Speedy Microlearning Development
[2] 2019 State of Frontline Employee Workplace Training Report
[3] Creating a Learning Culture for the Improvement of your Organization
[5] Converting ILT to E-learning? Do You Have Answers to these 4 Questions?
[6] In-House SME, Too Busy; External SME, Too Elusive: A Catch-22
[7] 4 Quick and Quirky Ways to Infuse Edutainment in eLearning
CommLab India Rapid eLearning Solutions
Working with multiple outsourcing vendors can be stressful, and a waste of time & money. With CommLab India Rapid eLearning Solutions, all your online training needs are taken care of, rapidly and economically.