How To Transform Your Webinar Into A Microlearning Online Training Repository
Whether you've already scheduled an information-packed webinar for your corporate learners or you have a pre-recorded presentation at-the-ready, you can convert your online training event into a microlearning online training repository that provides moment-of-need knowledge. Here are 8 tips to record and repurpose your webinar in order to create a versatile "just in time" support tool.
1. Divide Your Webinar Script Into Distinct Sections
Review the script that you used during the webinar and divide it into different categories. For instance, the first page of the webinar script becomes a single microlearning online training resource as it tackles a single subject or idea. Alternatively, you can watch the playback of your webinar and mark the time stamps. If you haven't already created the script for your upcoming webinar, write with the microlearning online training library in mind. For example, break the script into 3-minute sections that focus on different topics or tips. Whatever the case is, you need to follow the golden rule of bite-sized learning. Every piece of webinar content should be complete and offer all the need-to-know info. Comprehension takes precedence over time caps.
2. Read Important Questions Or Comments Aloud
Employees who watch the recorded resources may not be able to view the live participant's comments. Therefore, you should read all of the comments, questions, and suggestions aloud. That way everyone understands what you're referring to, even if they are watching years after the webinar. You can also create a companion Q&A guide that features the most relevant questions to improve understanding. A word of warning: avoid reading people's names during the live event, as some many not appreciate their comments being recorded for future viewers.
3. Invest In A User-Friendly Recording And Editing Tool
An intuitive recording and editing tool is definitely worth the investment. Particularly, if you want to create a microlearning online training repository that features high quality audio online learners can actually understand instead of distorted webinar content with white noise and abrupt cut-offs. Additionally, you should find a distraction-free space to record your webinar in order to prevent background noises. You can only do so much with an editing tool. Try out a few different software options to find the one what's best for your online training budget and experience level.
4. Develop A Storyboard To Map Out Each Bite-Sized Online Training Resource
It's good to have a visual road map to follow as you dissect, organize, and prioritize your webinar or microlearning online training repository. After you've divided your webinar script or created time stamps, develop a storyboard for each bite-sized asset. Include a brief description or introduction, followed by the content from your webinar. Then, cap it off with a summary to improve knowledge retention. Storyboards also help to ensure that you flush out all your ideas and provide a comprehensive overview of the topic rather than only brushing the surface and confusing your remote learners.
5. Focus On One Learning Objective Or Goal To Prevent Cognitive Overload
You only have a small window of time to impart the key takeaways. Thus, you must focus on a single learning objective, outcome, or goal for each microlearning online training resource. This also allows employees to fully absorb the information instead of flooding their minds with numerous ideas that veer off in opposing directions. Write a list of the learning objectives you want to include in the microlearning online training repository. Then, match them to the webinar sections you've already created.
6. Incorporate Social Media Links
Microlearning online training activities are limited due to the fact that they only cover a specific sub-task or idea that ties into the Subject Matter. However, you can give your employees the chance to explore the topic at length with the help of a social media link, such as groups where they can share their thoughts and ideas after viewing the microlearning presentation. You can also integrate online forums, eLearning blogs, and other social learning tools to actively engage your remote learners.
7. Organize Your Easily Digestible Assets
Disheveled microlearning online training repositories defeat the purpose of "just in time" support. Employees have to sift through all of the online assets in order to find the online training activity or module they need to overcome a common problem. For this reason, it's best to neatly organize your bite-size resources to make the online training process more convenient. As an example, break it up into a categorized database that features different training topics, tasks, gaps, and desired outcomes. Employees can simply click on the relevant link to access the microlearning online training materials they require to improve proficiency. A well-organized microlearning online training library also saves time when creating new microlearning resources, due to the fact that you can expand on particular sections based on your employees' needs and organizational goals.
8. Include eLearning Assessments At The End Of Each Microlearning Online Training Activity
eLearning assessments give you an indication of how much employees know and what they still need to learn to reach their true potential. End capping your microlearning online training activity with a quick pop quiz also helps you gauge the effectiveness of your online training content. For example, employees are still unsure about how to perform sales transaction after they watch the demo. Thus, you may need to incorporate a step-by-step companion guide, or provide employees with links to real-world online training simulations and tutorials. In addition, you might consider surveys or polls at the end of each activity to gather employee feedback. They'll be able to tell you if the resource helped them achieve their goal or gave them a cognitive overwhelm headache.
This article gives you the power to turn your webinar into a practical microlearning online training repository. The goal is to focus on your employee's needs so that you provide them with the skill-building, problem-solving resources they require. Plus, they still get the added benefit of being able to watch the original webinar when they have some free time.
Want to learn more on how to host online training webinars for your global workforce? Read the article 8 Tips To Host Online Training Webinars For Your Global Workforce to discover tips on how to host online training webinars effectively for your workforce all over the globe.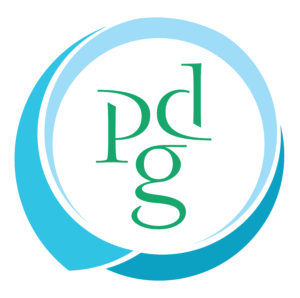 Performance Development Group
We make people better at making their business better.