How Sharing Best Practices Impacts An Organization
For the growth of your organization, you need to identify and implement the best practices in your business to make it stand out from other businesses.
There are specific organizational factors that help organizations with the process of sharing best practices. Organizations with experience in sharing successes, the presence of a structure that ensures communication within an organization, organizational culture that supports collaboration, and absorptive capacity where organizations have the skills to change practice.
Let's have a look at the real impacts of sharing best practices in an organization.
1. Nurtures A Learning Culture
Do you know that sharing best practices is one of the great ways of instigating a learning environment in an organization? Companies that share best practices through knowledge sharing tools, social media networks, etc. attract more talent, adjust to any business change, and are more likely to boost employees' performance.
2. Identifies And Fills Knowledge Gaps
Another major impact of sharing best practices in an organization is that it helps managers recognize existing knowledge gaps within the company and admins identify which content is being accessed the most. Organizations come up with better strategies this way. This, ultimately, leads to improvement in the productivity of an organization.
3. Generates Creative And Innovative Ideas
Sharing best practices in an organization helps your employees to share their creative and innovative ideas to boost the performance and productivity of an organization.
4. Enables Better Decision Making
When customers are facing problems, you tend to look for information to solve the problems. By sharing best practices in an organization, all these things are performed efficiently. It ensures better and faster decision making, eventually improving organization's performance and productivity.
5. Boosts Efficiency And Competence
Did you know that your employees could be ending up wasting a substantial amount of time to locate the right search result? A substantial amount of time spent unproductively seeking relevant information!
Sharing best practices in an organization will considerably shrink the time spent in looking for knowledge as all employees will have access to the right information whenever they need it. Employees can share their ideas, brainstorm, and collaborate in a relaxed environment. It will improve the overall productivity of an organization.
6. Constructs A Supportive Corporate Community
Knowledge sharing acts as an intuitive way of forming a close-knit community. With a dedicated information sharing platform, businesses can store knowledge in a secure space that is accessible only to authenticated users. Businesses can ensure the consistency of the knowledge being shared.
7. Provides Employees With An Internal Knowledge Base
Sharing best practices allow you to provide your reps with an internal knowledge base. Well, we all know that social networks have empowered consumers with a platform where they can share their opinion fearlessly.
Businesses are increasingly recognizing that consumers today are in the driver's seat. Additionally, social networks have empowered them with a platform where they can fearlessly voice their opinion. Using a knowledge sharing platform facilitates your workers in staying up-to-date with the business policies, practices, and techniques.
8. Reduces The Loss Of Know-How
Know-how is an important asset in every organization and should be managed properly. By sharing best practices, an organization can capture knowledge and ultimately reduce their losses. A knowledge sharing tool captures all that knowledge and makes it accessible to employees.
9. Cuts Down Costs And Time
Sharing best practices through a knowledge sharing platform allows employees to share all the valuable information they have in their minds along with their experiences and achievements. It saves your employees from committing the same mistakes done by their predecessors. Ultimately, they can easily come up with the right solution at the right time.
In addition to saving time consumed in solving clients' problems, it also cuts down costs that your business may experience in problem-solving. Your representatives get all the correct responsive easily to improve customer contentment.
Final Thoughts
Sharing best practices can develop a community within an organization. Employees can provide helpful insights which boost employee efficiency and help businesses in cutting down costs and time with the right information search. Integrating sharing best practices into the philosophy of a business can encourage transparency important for organizational accomplishment.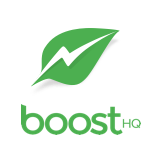 BoostHQ
The leading knowledge sharing platform for organizations to share, centralize and discuss internal knowledge.