How To Navigate The Global Skills Shortage Successfully
While many organizations opt for reskilling programs, you need a holistic strategy to address business pain points and retain your top performers. So, how do you build vital skills, fill vacancies, and hold on to your workforce? This eBook explores key findings to help you bridge the gap and make the most of your internal talent, as well as boost employee satisfaction and retention.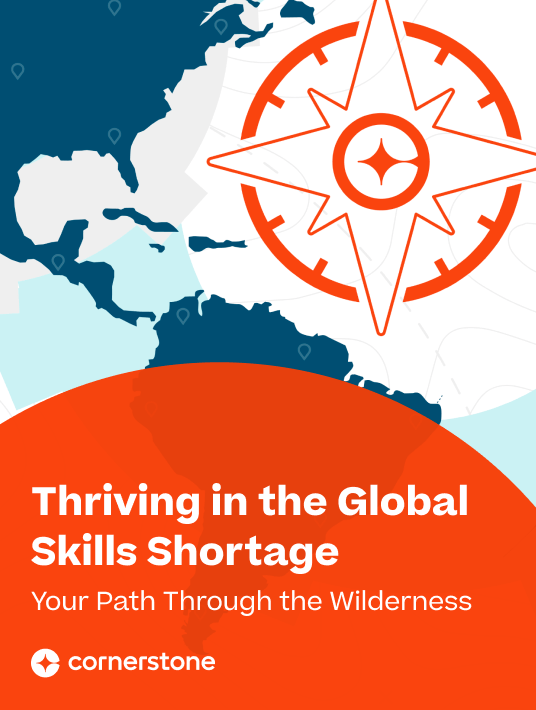 eBook Release
Thriving In The Global Skills Shortage: Your Path Through The Wilderness
Learn how successful organizations worldwide are using skills to navigate uncharted territory.
Why Personalized Skills Development Matters In The Modern Workplace
Whether you're back to working on-site or have switched to a hybrid work model, skills development should be a top L&D priority. Modern employees expect training that suits their individual needs, goals, and talent gaps so that they can not just "get the job done" but actively expand their skills. Cultivating skills and encouraging teams to pursue additional training opportunities empowers employees and instills self-confidence. They are also more likely to stay with your organization because you value their personal growth.
About This eBook
Why do high-performing organizations have a significantly smaller skills confidence gap? How can effective learning programs increase employees' demand for development resources? Here's a sneak preview of what you'll find in this guide, which compares top-performing organizations with those that are average when it comes to skill-building and talent development strategies.
2020 vs. 2022: What Changed?
COVID-19 Casts a Long Shadow on the Workforce
The Employee-Employer Skills Confidence Gap Remains — and Expands
Skills Development Today: Employees and Employers Still Lost in the Wilderness
Where Do Your People Go for Skills Development?
What Does Good Skills Development Look Like?
How Do You Become a High Performing Organization?
High Performing Organizations Give A Template For Skills Development
Conclusion
Download the eBook Thriving In The Global Skills Shortage: Your Path Through The Wilderness to dive into the data and discover how you can launch a skills development strategy for your team.