How To Develop Cost-Effective eLearning Courses
As the old saying goes: "Money makes the world go round." Without sufficient resources, your eLearning project simply can't get off the ground and ideas never come to fruition. This means that developing cost-effective eLearning courses is an essential part of the job. But how can you stretch every dollar and properly allocate funds, especially if you're working with a tight eLearning budget? Here are 7 tips to help you keep eLearning development costs low and make the most of your eLearning budget.
1. Analyze Your Existing Assets
One of the best ways to manage your eLearning costs is by using what you already have. In some instances, you may be able to repurpose your existing assets, such as printed materials and content for classroom training. For example, eLearning videos and modules can be slightly modified and reused for your current eLearning project. Take stock of all of the resources you have on hand, including eLearning authoring tools and Learning Management Systems, as these are items that you won't need to purchase this time around. Many online platforms even come with conversion tools that allow you to transform your PowerPoint presentations and other outdated content into modern, mobile-friendly online courses.
2. Get The Most Out Of Stock Resources
Producing your own eLearning videos, audio narrations, and images can be a costly endeavor. However, if you use online stock resources you can significantly cut costs and make room in your eLearning budget for other expenses. There are many royalty-free sites for stock photos, video-sharing platforms, and free music or sound effects where you can find high quality content. Many eLearning authoring tools also feature online asset libraries that include interactions, cut outs, animations, and a myriad of other online resources that you can use for your eLearning course design.
3. Use Customizable eLearning Templates And Themes
Speaking of online asset libraries, a number of eLearning authoring tools are now equipped with eLearning templates and themes that reduce development costs and time. You can add your own content, customize certain aspects of the layout, and integrate your branding. When you're choosing your next eLearning authoring tool ask for a free trial or demo so that you can peruse their eLearning templates. Try out the user interface to test its usability and gauge whether it's a good match for you and your eLearning team. In addition to pre-built eLearning templates, you have the option to create your own themes and layouts that you can reuse time and again. This saves you money in the long run and simplifies the eLearning course design process.
4. Invest In A Responsive Design Tool
Responsive design has been increasingly popular in recent years, due to the fact that mobile device usage is on the rise. A responsive design tool gives you the ability to create a single master eLearning course that is accessible on all devices and browsers. The tool adjusts the layout of the page to account for the screen size and resolution, which means that every member of your audience is getting the best viewing experience. As a result, you don't need to spend your valuable time or resources on creating multiple versions of your eLearning course. Some responsive design solutions give you the ability to preview the layout on different online platforms and make minor modifications before you deploy, as well.
5. Create Bite-Sized eLearning Content
One of the most effective ways to manage your eLearning costs is by creating microlearning content. These bite-sized eLearning activities and modules are typically 5 minutes or less, making it convenient for online learners to get the information they need. They also typically cost less to develop than a full-length eLearning course. The key is to focus on one topic or task and include just the basics. In short, you should only include essential information, images, and graphics to avoid cognitive overload. Bear in mind that online learners will be accessing these microlearning activities repeatedly in order to refresh their memory and enhance their comprehension.
6. Narrow The Scope
Managing your eLearning content is a great way to manage your eLearning costs. In addition to reusing what you already have, you must be able to pick-and-choose the right eLearning materials and subject matter. This involves narrowing the scope of your eLearning project and identifying the key takeaways from the very beginning. Instead of trying to cover every sub-task or related idea you should keep it simple and straightforward. For example, if your corporate learners only need to explore a certain task, only include the skills and information they need to complete each step. Avoid going off on tangents or discussing related tasks that aren't part of their daily job duties.
7. Bring In An Experienced eLearning Specialist
Many people automatically assume that outsourcing eLearning is out of their price range. After all, how can you reduce your spending and manage your costs if you're paying for an eLearning specialist? The truth is that you can actually make the most of your eLearning budget by hiring an experienced eLearning expert. For example, a Subject Matter Expert can tell you what to include, how to achieve your performance goals, and which eLearning activities meet the needs of your online learners. Rather than wasting time and money on developing an hour long eLearning course, they can whittle down the information so that it fits into a 10 minute online module. Just make sure that you find an eLearning specialist who meshes well with your eLearning team and brings the right skills and talents into the mix.
Use these 7 tips to reduce your eLearning costs and ensure that every dollar is invested wisely. If necessary, you may want to consider hiring a professional accountant or assigning the bookkeeping tasks to a member of your eLearning team who has a knack for numbers.
Are you looking for more eLearning budgeting tips? Read the article 5 eLearning Costs That May Put At Risk Your eLearning Budget to discover the most common eLearning costs that can put your eLearning budget in jeopardy.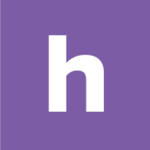 Homebase
Make work easier. Running a small business has never been harder. Homebase helps with free tools to track time and manage your team.