How To Find An LMS Vendor That Offers The Ideal Level Of LMS Customer Support
Customer support services are a major factor in the LMS selection process. In fact, inadequate LMS customer support is one of the top reasons why organizations make the switch to a new platform. You need someone to rely on for prompt and thorough assistance. Especially if your L&D team has limited IT know-how and needs help setting up the tool and making the most of its features. Here are 6 tips to find an LMS vendor that offers the perfect level of LMS customer support.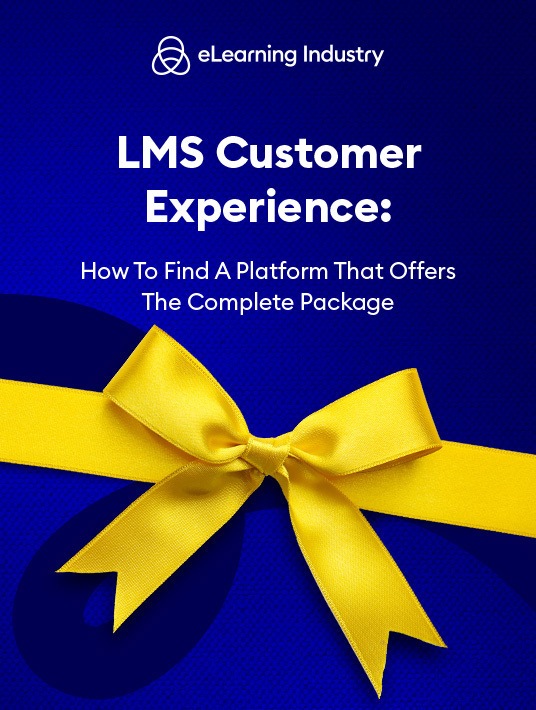 eBook Release
LMS Customer Experience: How To Find A Platform That Offers The Complete Package
Find out why LMS Customer Experience really matters, the benefits of delivering a Superior CX for your organization, and how to set your LMS expectations before purchasing a new platform.
1. Gauge The Level Of Human Support Offered
Is every member of your L&D team able to work with digitized support? Probably not. While FAQs and support forums are necessary, they usually aren't suited for more advanced troubleshooting. Also, not everyone is able to follow written guides to fix problems. Choose an LMS vendor who offers human support, such as one that offers 24/7 phone or chat support that's free of any automation. You will find the ability to speak to a "live person" as an invaluable selling point. Another thing to consider is who will be fielding your calls or trouble tickets. Gauge the experience level of their customer care and IT team to ensure that they know their stuff and are able to convey the solution in terms you can understand, instead of inducing a technical jargon-headache.
2. Research The LMS Vendor's Support Packages
It is important to compare various support packages before choosing your next LMS. The costs of these packages should fit into your budget and help your team get the most from the system. Some packages are limited in terms of hours of usage, while others allow you to reach out anytime, day or night. If the packages are limited, check if the hours offered will be useful to your team based on their geographical location. For example, the LMS customer support desk may be closed when your German branch is hard at work. The payment methods for support packages also differ depending on the vendors. LMS vendors can require payment:
In advance or in arrears
Hourly or with a flat rate
Monthly, quarterly, or annually
3. Determine The LMS Vendor's Definition Of "Superior" LMS Customer Support
What level of LMS customer support does a prospective vendor offer? How do they define these customer support levels? Depending on the vendor, LMS customer support levels are classified into:
a. General Assistance
The LMS vendor helps to improve the system's functionality. For example, handling password resets and fixing accessibility/login issues.
b. Advanced Support
This includes administrative support and help with configuration issues.
c. System Improvements
The LMS vendor takes care of code development, bug fixes, and system upgrades.
d. Server And Database Support
The LMS company provides assistance for third-party system integrations and database maintenance.
The LMS customer support level that you need, as well as what the vendor is offering, will help you determine if the vendor is a perfect fit. Ensure you ask questions about each level of support they provide. For example, address whether the LMS vendor will be responsible for all upgrades and the mode of payment for these upgrades.
4. Request A Contract
A contract offers a point of reference for the LMS customer support services and how they will be paid for. Request contracts from potential LMS vendors and give them to your legal team for interpretation. Your legal team will help you identify risk areas, what needs to be changed, and what you can negotiate. For example, they may discover that the contract doesn't mention 24/7 chat support, even though it's clearly outlined on their website.
5. Compare Levels Of Customer Satisfaction
Most organizations have a somewhat lengthy list of potential LMS solutions they're considering. One of the best ways to whittle it down is to compare the levels of customer satisfaction based on user reviews. High levels of satisfaction are a clear indicator of excellent LMS customer support services. You can check the feedback on the vendors' websites or social media pages to know if previous customers were satisfied with the support. Or use the eLearning Industry's directory to view detailed reviews and ratings.
6. Put The LMS Customer Support Services To The Test
If your LMS vendor offers a free trial or demo, test out the support services to ensure that they live up to expectations. For example, submit a support ticket through their system to see how long it takes to receive a reply, as well as how knowledgeable their tech team is and how they treat their customers, overall. You can also call them to get a feel for their automated phone system and determine if you're able to speak to a real person. This gives you the opportunity to identify the best LMS customer support service package for your team, as well. For instance, you may discover that you don't necessarily need phone support because their online training tutorials and trouble tickets will suffice, which saves you money in the long run.
Always conduct internal research to establish what kind of support your team needs, which gives you the ability to ask the right questions in order to determine if their services are an ideal match. It's also crucial to find an LMS vendor that aligns with your personal communication preferences. For example, email or live chats in lieu of toll-free numbers. Lastly, don't forget to ask about the procedure for submitting support requests. Getting the help you need shouldn't require hopping through hoops or waiting for days to get a response.
What are the warning signs that you should look for in your current LMS before deciding to buy a new one? Are your top LMS choices going to deliver the superior customer experience you deserve? Download our free eBook LMS Customer Experience: How To Find A Platform That Offers The Complete Package to help you find an LMS that offers a superior customer experience. It features tips to vet the LMS vendors and use an online directory to narrow your choices. You'll also discover the many benefits of investing in an LMS that delivers the best CX, as well as tell-tale signs that may indicate it's time for a new customer-friendly LMS.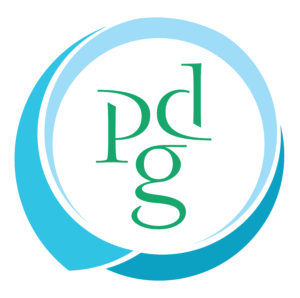 Performance Development Group
We make people better at making their business better.