Reduce The Cost Of Training Employees Without Compromising On Quality
As the world continues to develop new technologies, skills, and needs, so businesses must keep learning. And to learn, they must provide training opportunities for employees to expand their knowledge and expertise.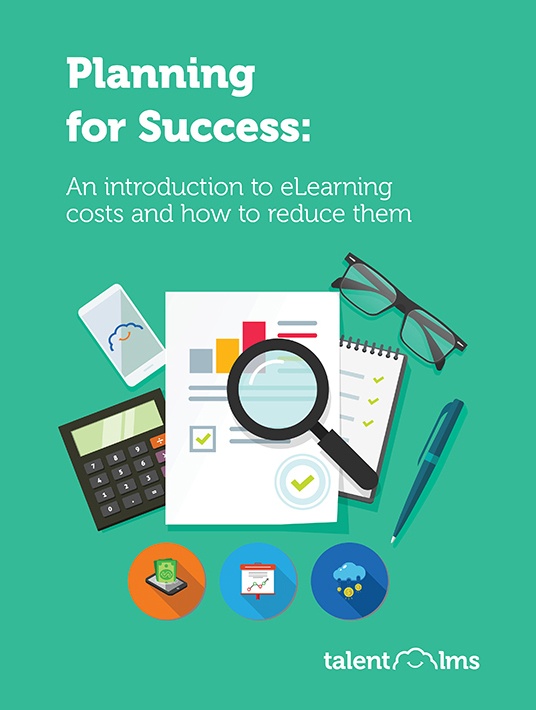 eBook Release
Free eBook - An Introduction To eLearning Costs And How To Reduce Them
Download and discover how to develop cost-effective training -without compromising on quality.
But while training is a necessary investment, it's also hard to deny that it's an expense. Whether online, on-site, or blended, training does require a healthy dose of time, resources, and planning. Fortunately, not all expenses are "expensive", and training doesn't have to be either.
In fact, businesses that actively train their workforce often spend unnecessarily much money on their training program costs. But you can avoid overspending, and stay within budget, with these 3 easy cost reduction strategies.
1. Move Training Online
When it comes to bringing a balance between training quality and cost reduction, eLearning can be a game changer. This isn't just a buzzword. It's a scalable way of making training activities, materials and assessments available to many busy employees all over the world.
And they can access the content most relevant to them, in an engaging format, whenever they need it most.
eLearning courses can be updated quickly and easily, and often require little to no time from a live facilitator. This means less time and lower costs for each course presentation. But that's not all. Let's unpack some of the other cost-saving ideas you could utilize through eLearning.
Incorporate Forums
Discussion forums create a space for convenient peer-to-peer learning and communication, without the need for those common offline costs (like venues and catering).
They also create an opportunity for learners to answer each other's questions, in turn saving time on multiple (and sometimes redundant) emails and in-person conversations with a facilitator.
Change Your LMS

We've already learned how important it is to find an LMS that meets your training needs, and nothing more, nothing less. An LMS that is simple to set up, like TalentLMS, with functionality suitable for your learning objectives, and that has powerful reporting capabilities will save time and costs.
For example, easily accessible reports mean quicker and easier identification of employee skill gaps and measurement of ROI. So, if your current LMS isn't enough for your needs, or it's too much for your needs, don't be afraid to make the change.
Make Webinars Your New Classroom

Videos not enough? Move live workshops online with webinars. By removing the need for a venue, travel, and catering, webinars lower the average training cost per employee.
The facilitator (or expert) is able to address multiple employees at once, in a real-time space for engagement. And if someone can't make it, it's no big deal. Instead of hosting the webinar again, learners can watch the recording when they get the time. This, of course, saves on the cost of training employees.
Keep It Mobile And Accessible

eLearning cuts training costs because learners are able to take their training anywhere, and access it at the time that benefits them most. This mitigates clashing schedules and the need for meeting rooms.
So, make sure that your training content is mobile compatible and easily accessible so that they are able to engage in constant microlearning in a way that's most relevant to their jobs, their existing skills levels, and their development needs.
This kind of tailored accessibility won't only save employees the time of working through training content that isn't relevant to them but will reduce the pressure on support staff as well. And as we know, time is money.
2. Leverage Resources Inside And Outside The Business
It's funny (and not funny) how many businesses turn to outsourced skills and expertise, which come at a premium price while ignoring all the free ones! Not to mention the untapped opportunity to leverage the people who know your business best – your employees.
Here's a couple of ideas for cutting down the cost of training employees through the better use of resources.
Create Internal Trainers And Experts

You can probably think of a number of your employees who've got specialist skills, international experience, or years of knowledge. If you've got the right people for the job, use your knowledgeable and experienced staff to train other employees.
This could involve pairing up newcomers with experienced employees, or build mentorship relationships. This won't replace formal training altogether but could substitute elements of your eLearning courses with practical on-the-job learning, which would reduce the average training cost per employee.
Find Supporting Resources Online

It's not always necessary to reinvent the wheel. We live in a time when information is freely available at the lick of a button.
So, when skill gaps are identified, find existing online content and materials that could be linked to in your training program. This will save you the time and costs of developing new content for your courses.
Monitor Feedback, And Take It Seriously
Teaching staff what they already know is not only redundant but can frustrate your employees. Before you start training your employees, use quick and easy automated assessments to find out what they already know.
Then, once employees are engaged in the training program, ask them for continuous feedback on which parts of the training they find to be useful, and which parts are redundant or irrelevant. This will help to eliminate those elements of an eLearning course that consume unnecessary staff time, giving your employees more time to be productive.
Find UX Reviewers In-House
For training to be effective, it must be an intuitive and engaging learning experience. But identifying improvement areas in user experience (UX) can take time, and sometimes costs in the form of external UX designers.
So instead, turn to the people who have experiences the training design first hand - internal employees who have completed the training before. This would not only save on the cost of external fees but would also result in an improved training experience for future learners.
3. Improve Assessment Feasibility
Assessing learner performance and providing feedback can be one of the most time-consuming activities in the facilitation process. And the more staff you train, the more time and costs grow.
An effective cost reduction strategy is to develop assessments in a way that enables instant grading, automated feedback, or moderated peer reviews.
By investing time now into the development of clear, automated feedback responses to quiz questions, branching scenarios and what-if analyses, you'll save tens of hours later on. This also means immediate feedback for learners when they're most engaged in the content.
By utilizing peer reviews or including a self-assessment activity, learners will gain not only from the activity itself but also from grading and providing feedback on the work of someone else.
Reduce Costs, Not Training
A significant amount of time and investment goes into training employees, often with no clear ROI. But the problem lies with unnecessary spending, not with unnecessary training.
By implementing the cost reduction strategies above, you'll be able to identify the aspects of your training program that can achieve the same objectives, with less time, and at a lower cost. Even small changes could turn your staff training into a high-quality learning experience that fits comfortably within budget.
Related articles:
1. How Well-Planned Corporate Training Can Affect Your Business Growth And Profit
2. Free eBook – Planning For Success: An Introduction To eLearning Costs And How To Reduce Them
3. 6 Steps To Successful, Cost-Effective Training
4. You've Got Options: Comparing Online And Offline Training Costs For Smarter Training Decisions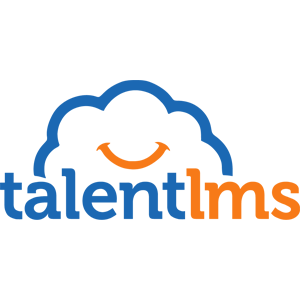 TalentLMS
Easy to learn, easy to use, and easy to like, TalentLMS is designed to get a "yes" from everyone, including C-level execs, budget heads, and busy employees. Now, instead of checking out, your whole organization leans into training.