How To Get An eLearning Job
While the old adage may suggest that opportunity will come knocking, the simple truth is that eLearning professionals often have to go out and seize it for themselves. Even the most talented and experienced of us must put time and effort into landing an eLearning job. The good news is that there are tips and tricks that can help make the eLearning job hunt less stressful and more effective, even if you are new to the world of eLearning and you have no prior experience.
1. Create An Online eLearning Portfolio That Showcases Your Talents
First and foremost, you'll want to have an online eLearning portfolio on hand to show potential employers. An eLearning portfolio will give them a firsthand glimpse of how you put your knowledge and skills sets to good use when working on eLearning projects. This eLearning portfolio should include work samples or case studies, a brief bio, and a contact form that they can use to reach you if they are interested in scheduling an interview. Include work samples that showcase a diverse range of skills and experience, so that virtually any employer will find specific talents and abilities that fit their Learning and Development needs. If you've signed confidentiality agreements for any of your past eLearning projects, then you can simply state the goals of the project, your eLearning design and development strategy, and the outcome. Be as detailed as possible without overstepping your boundaries.
2. Network, Network, Network!
There are plenty of opportunities to network with other eLearning professionals, which can offer you a wide range of benefits. One of the most significant perks of networking is learning about new eLearning job prospects before seeing them online. If you've worked with a subject matter expert before, for example, they may be able to let you know about an opening within their organization or enlist your aid if they need assistance with an upcoming eLearning project. To effectively network, you have to go out and seek new opportunities. You have to reach out to eLearning professionals on LinkedIn or join eLearning Facebook groups. Visit online forums and ask questions or introduce yourself in order to engage with other like-minded individuals. To create a network offline, you can attend eLearning events such as conferences and seminars, or go to eLearning trade shows in your area.
3. Be A Perpetual Learner
Even if you aren't planning on obtaining an instructional design degree or furthering your education in the traditional sense, you'll still want to pursue eLearning knowledge on a continual basis. Read free eLearning books, visit eLearning blogs, or take free eLearning courses that will allow you to constantly develop your eLearning skills and expand your understanding of eLearning behavior and theories. Being a perpetual learner, you have the power to stand out from the competition and show potential employers that you are dedicated to your profession.
4. Become An Authority In Your Niche
Employers, ultimately, want to hire individuals who really know what they're talking about. They want someone who is familiar with eLearning authoring tools and Learning Management Systems, has the skills they need to fill gaps in their existing Learning and Development team, and, above all else, is an expert at what he/she does. As such, if you take the time to establish yourself as an authority in your niche, the eLearning job possibilities are endless. Here are just some of the ways that you can achieve this:
5. Publish eLearning Articles
A great way to impress potential employers and cultivate your online presence is to publish an eLearning article online. Talk about your eLearning interests, offer advice, or give tips on how to create more effective eLearning courses. By doing so, you can build your online reputation and even attract hiring managers who are looking for someone with your knowledge and skill sets.
6. Visit Online Forums
Visit eLearning forums and answer a handful of questions each week. This will allow you to not only help other eLearning professionals, which can build your network, but also to establish yourself as an eLearning expert. Make sure to include your website or a link to your published articles in your signature.
7. Create An eLearning Blog
Use a free blog creation site, such as Blogger or WordPress, to start an eLearning blog that explores various eLearning topics. You can also add your portfolio or tutorials that will help other eLearning professionals to develop their skills or learn about new eLearning technologies.
8. Above All Else, Be Flexible!
When looking for an eLearning job, even if you've already chosen a niche and have only worked in a particular field, you should always stay motivated and be open to new experiences. Be flexible, and don't turn down opportunities simply because they don't fall into the same category as eLearning projects you've completed in the past. Many employers are looking for well-rounded eLearning professionals who have a diverse range of experience and can tackle any task they are given, rather than turning down projects because it doesn't fall under their purview.
Regardless of  your niche or experience, these tips can help you find the ideal eLearning job for your talents, providing you the ability to pursue your passion for educating your audience.
In addition, preparation is half the battle, particularly when it comes to an eLearning job interview. In the article, How To Get Prepared For The eLearning Job Interview Questions, you'll find a few of the most common eLearning job interview questions and how to properly answer them. Hopefully, these will help you to get prepared for the eLearning job interview that might just land you your dream job!
Are you currently looking for your ideal eLearning job? Let eLearning Industry help you find the jobs that fit you best or upload your resume and increase your chances to get your dream eLearning job!
Last, but not least, I highly encourage you to read the article eLearning Job Market Research Report to get a valuable insight of the eLearning job market and its challenges.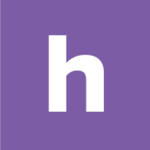 Homebase
Make work easier. Running a small business has never been harder. Homebase helps with free tools to track time and manage your team.