How To Use eLearning Infographic Templates
Are you looking for ways to produce powerful eLearning infographics and maximize your online training resources? If so, then pre-built infographic templates for eLearning may be your best bet. Engaging the audience, reducing costs, and cutting back on development time are the major challenges eLearning professionals face. eLearning infographic templates give you the power to enhance the quality of your eLearning course and add aesthetic appeal, as well as improve memory retention. Here are 7 top tips eLearning content developers should be aware of in order to choose and implement the time-saving eLearning infographic templates.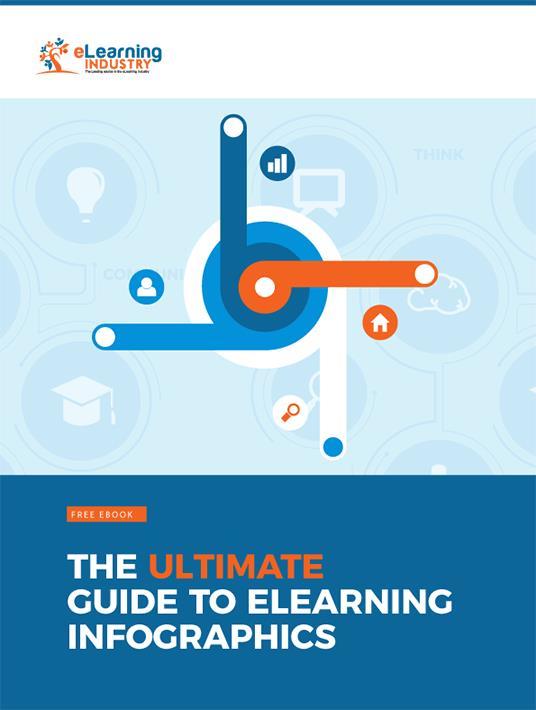 eBook Release
Get The Ultimate Guide To eLearning Infographics
This guide can help you get ideas on everything you need, when working with eLearning Infographics.
1. Focus On Learning Objectives
The ultimate goal is to meet the satisfaction of your target audience and achieve the desired outcomes. There is no need to use a fancy eLearning infographic template if it doesn't fulfill your ultimate learning objectives. Knowing your target audience and keeping their interest in mind is essential. For example, you can't expect experienced professionals to show interest in eLearning infographic templates with whimsical designs. Instead, you need a more career-oriented theme that meets their standards. You should also update your eLearning infographic templates based on their evolving needs.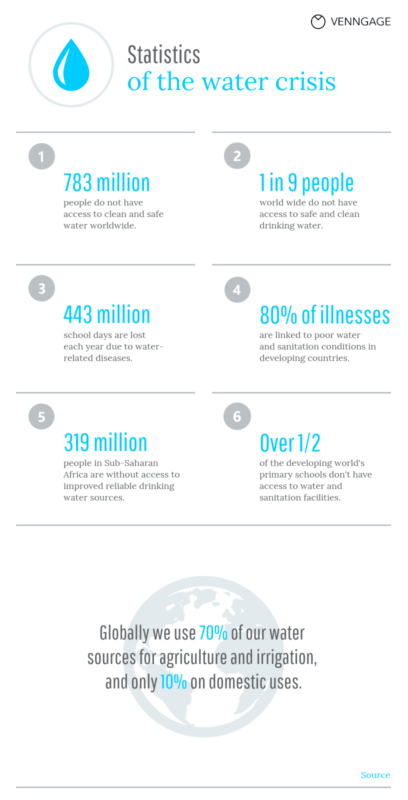 A list infographic like the above example is much more suitable to a professional audience—it is factual, easy to follow, and isn't overrun with complex or quirky graphics. For an eLearning audience, that generally consists of working professionals with limited time and levels of concentration, this is the kind of infographic eLearning content developers should be creating to achieve the best results.
2. Opt For eLearning Infographic Templates That Promise A User-Friendly Experience
The whole purpose behind eLearning infographics is to aid knowledge assimilation and make the eLearning experience more memorable. When choosing an eLearning infographic template you must focus on clarity and comprehension. The flow of the eLearning infographic template should be as such that online learners are able to effortlessly navigate themselves through the flow of information. No matter how interesting your eLearning content may be, it is useless if online learners are unable to absorb the information. As a general rule of thumb, choose an eLearning infographic template that features distinct sections. For example, each element of the infographic features a border or divider to prevent clutter. Online learners must be able to distinguish one stat or fact from another to fully comprehend the idea. Otherwise, they might start to blur concepts and commit the wrong information to memory.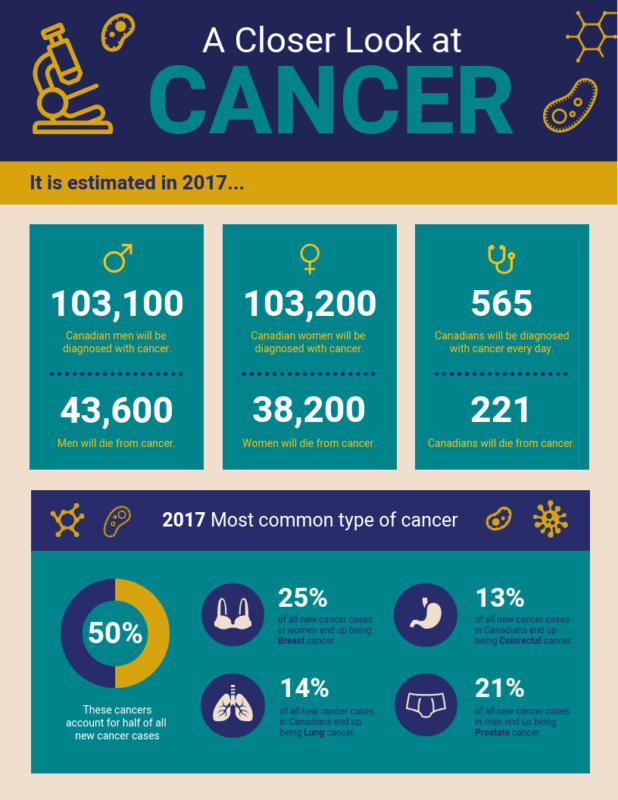 As you can see in the above infographic, each element of information is housed within a border and clearly divided to avoid clutter and to facilitate the reading process. Helpful icons are used to make it easier to identify what the statistics are pertaining to, even before the learner reads the text captions. Readability and usability are of prime importance when developers are creating materials for eLearning, which is possible with clean designs.
3. Choose eLearning Infographic Templates That Can Be Easily Customized
Opt for eLearning infographic templates that give you optimal creative control. You should be able to develop eLearning infographics that align with online learners' needs and support the subject matter, as well as reflect your brand image. Ideally, you should be able to choose the color, font type, and graphics. In addition, ensure that you're able to incorporate your logo and social media links. This gives interested readers the chance to enroll in future eLearning courses or reach out for more information.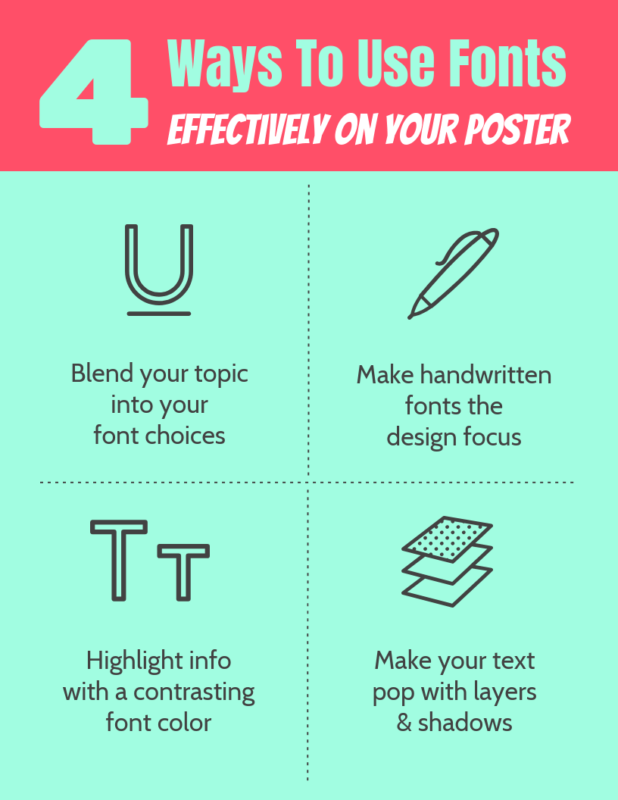 Content developers can use simple infographic templates like the above for their course material—they are easy to customize for several different topics. The colors can be adjusted, the icons swapped out, and the text can be adapted for the content. A simple infographic template is much easier to optimize for different materials, which will put less pressure on content developers.
4. Develop Your Own Reusable eLearning Infographic Templates
In some cases, you may not be able to find an eLearning infographic template that suits your needs. You might consider developing your own reusable infographic template using an infographic maker to use now and in the future. Create a layout that incorporates your branding, then leave enough room for text blocks and graphic elements. Don't forget to include a box at the bottom for references and other essential info, such as your contact details. Save the basic eLearning infographic template so that you can use it later on before uploading the info for your current eLearning course.
5. Rely On Your Infographic Authoring Tool
Infographic authoring tools typically have built-in online asset libraries. Thus, you're able to customize your existing eLearning infographic template or develop one from the ground up. Most authoring tools include a variety of text formats, icons, and imagery that can be used across different infographics. If your infographic authoring tool doesn't have the media you're looking for, look online for royalty free images and graphics on sites such as Unsplash, Pixabay, and Pexels. Many sites offer free or paid visuals that you can download for your infographic design. When using these images, ensure that you verify the usage rights to avoid copyright issues, and provide the right credits.
6. Use Placeholders To Simplify The Process
Placeholders allow you to develop your eLearning infographic even before all the pieces fall into place. For example, you may still be gathering statistics or curating visuals that will grab online learners' attention. They are absolutely essential if you plan on creating an eLearning infographic template on your own, as you can simply substitute the information for each new eLearning project. They also make it easy for groups to collaborate. Every member of the eLearning team can add their content to the respective placeholders without having to wait for others to finish their tasks.
7. Consider The Needs Of Your Online Learners
At the end of the day, it all comes down to the needs, goals, and expectations of your online learners. Does the eLearning infographic help them address a common problem? Are they able to understand the facts and stats in their current form? Their experience levels and backgrounds are also of great importance. For example, some images may be offensive in certain cultures, or less experienced online learners may not understand technical jargon. Conduct surveys and interviews to learn as much as you can about your target audience. Then create an eLearning infographic that focuses on their gaps. It's also wise to periodically reevaluate their needs and then update your eLearning infographics accordingly. Lastly, consider developing different eLearning infographics for different online learner groups. For instance, customer service associates and sales staff may need to explore the same topic from different angles.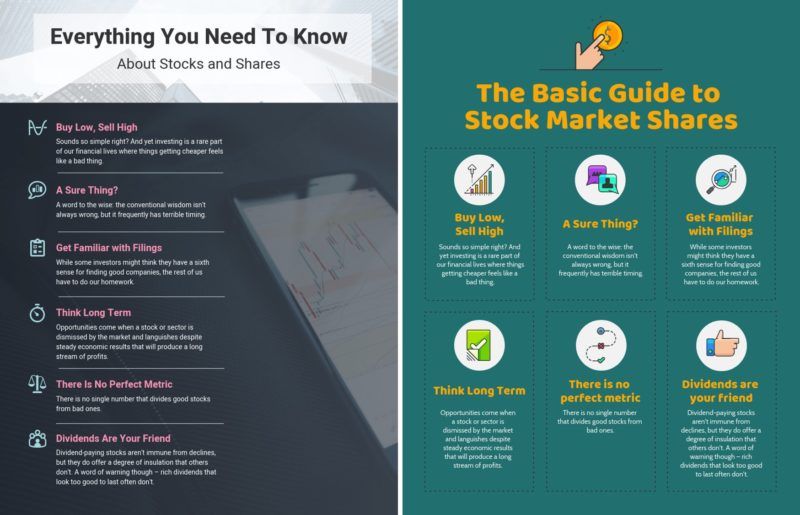 The same information can be presented in different ways for different audiences, as you can see from the above infographics—one is more business-oriented, while the one on the right is aimed at casual learners, which is why it is more colorful and icon-focused. By understanding the needs of learners, content developers can use the right templates to create infographics that will suit their level and help them absorb information better.
Without a doubt, eLearning infographic templates are a must-have for eLearning pros on a time crunch. They expedite the process by providing a framework that you can use time and again. There are a variety of ready-made eLearning infographic templates out there, but choosing the right one is essential for the success of any eLearning course. In this article, I have shared 7 tips to consider when choosing an eLearning infographic template for your eLearning course. Use them to create the most effective eLearning infographics without wasting precious resources.
Do you want to create amazing eLearning infographics for your eLearning course? Download our Free eBook: The Ultimate Guide To eLearning Infographics to discover the benefits of including eLearning Infographics into your eLearning course design, the steps you should follow to create them, as well as examples of creative uses and must-have features that exceptional eLearning Infographics typically include.