Unlocking The ROI Of Employee Development
It's not unreasonable for organizations investing in the training and development of their employees to expect to see some kind of return on investment (ROI). On average, the Fortune 100 'Best Companies' to Work For'  list provide 73 hours of training for full-time employees, compared to 38 hours delivered as standard practice by others.
The top organizations also had 65% less staff turnover than other organizations in the same sector – partly due to their employee development programs.
It may be more difficult to persuade individuals that taking part in training and development will show return on investment for them personally. However, according to Philip Seely, ROI calculations can and should be used as a means to determine the value of training in terms of an individual's personal financial gain. Increased training hours should correlate with increased employee satisfaction as well as higher profit margins.
A recent study [1] also revealed that employees are 10% more likely to stay with an employer who offers an employee development program. Companies can capitalize on this by increasing their commitment to providing learning and development to employees.
However, it does call for a financial investment and a measurable outcome. When deciding whether it is worthwhile for your company to set up an employee development program, there are many factors to consider.
1. Improved Business Operations
A well-trained workforce has the skills they require to be effective in their job. Effective employees help grow a business. However, many job- and company-specific skills need to be taught and developed within an organization, and aren't reached through post-secondary education. Having an in-house Learning and Development program will help build critical skills in your staff, which in turn will ensure that day-to-day operations run smoothly.
A recent survey conducted by Great Place to Work [2] found that the list of Fortune 100 companies spent an average of 73 hours training full-time employees—much higher than the 38 hours allotted by companies who didn't make the list. These organizations also tended to have personalized employee development programs and succession planning in place.
The results? The top companies reported two-year growth of five times the national average, and revenue increases of 22% over the national average.
2. A Recruiting Advantage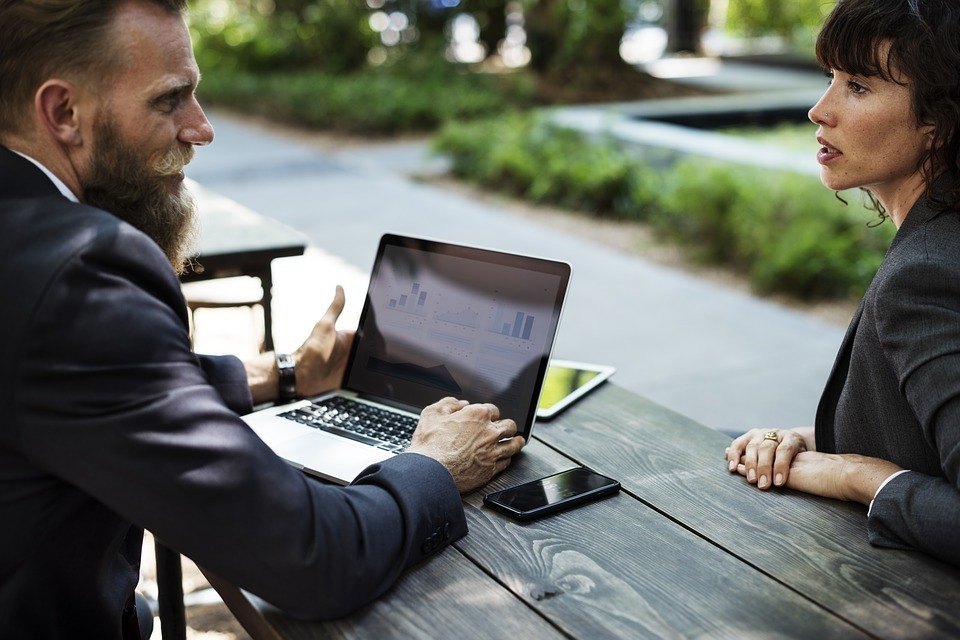 Potential hires know that they need to develop certain key skills to make themselves desirable in today's global workforce. Therefore, companies who offer opportunities to develop these skills become very appealing.
For example, it is imperative for employees to be able to communicate effectively with their international clients and partners. Mastering a second language could lead to new leadership opportunities in international organizations.
There is currently a language skill gap in the Americas, and global companies need staff with diverse language skills to mitigate these losses. Access to an effective, robust language training program is an appealing incentive to prospective employees. It provides a concrete reason to choose one employer over another.
3. Increased Retention Of Talent
Offering training leads to employees feeling valued. It gives them a sense that the company they work for supports and cares about them. This sense of value develops into company loyalty, and helps staff see that there is room for growth within the company. The companies studied by Great Places to Work in the survey above had voluntary turnover of 65% less than other organizations in the same industry—due in part to their employee development programs.
If an employee sees room for advancement within their existing company, they are less likely to look to other organizations for their next professional opportunity. An organization that invests in their future provides a powerful reason to stay.
Designing a measurable employee development program doesn't have to be elaborate or costly. There are tools already developed to help organizations nurture the talent in their staff in targeted areas; learning and development programs don't need to be created from scratch.
For example, when it comes to language training, Speexx offers effective custom solutions including personal coaching, personalized workshops or a blended learning program.
For most organizations, the benefits of investing in an employee development program outweigh the costs. Equipping your workforce with the job skills they need will not only help your organization grow and thrive, but if it is done well, it will also help you attract and retain top talent.
Give Speexx a try and see how you can improve employee engagement in your organization.
Footnotes: